A spontaneous coffee in Middelfart
Sometimes I catch myself thinking that so many things are planned way in advance, when you live in Denmark: events, meetings, dinners, quick coffee meetups. Agenda is the real thing and I can easily tell you what I am doing three weeks from now. And while I love making plans, I kind of miss being more spontaneous. That is one of the reasons why the best weekends for me recently, where those where I get to sleep in and choose adventures (or sofa time) without any pre-plans.
And so one Sunday in August a spontaneous "Let's drink a coffee here?" while pointing a finger to a spot on Google maps led to a quick trip to Middelfart. Oh right, there is a city in Denmark called Middelfart, but it has nothing to do with farts - I promise. Wikipedia explains it all quite well right here.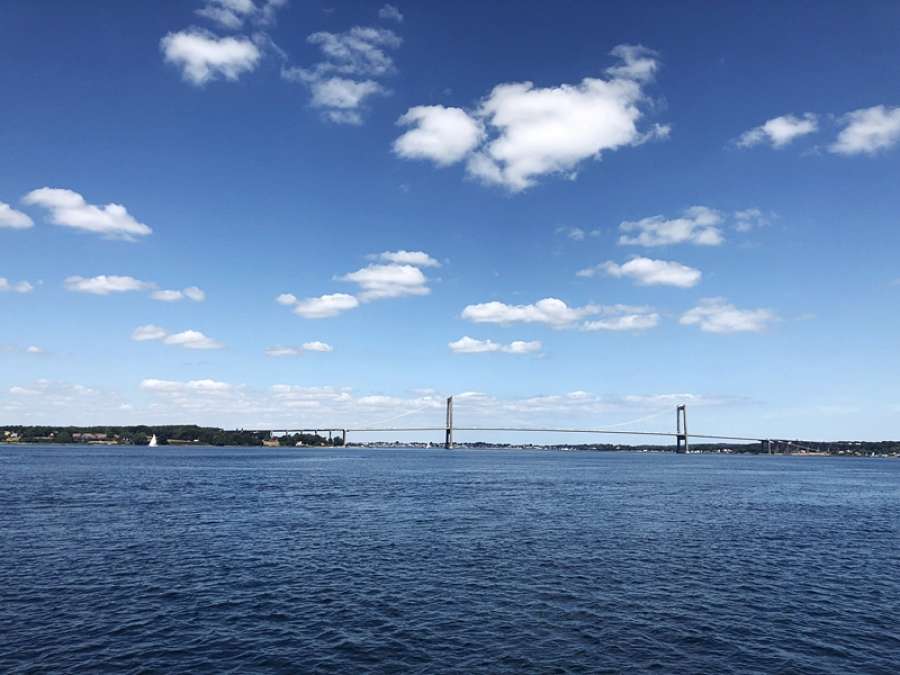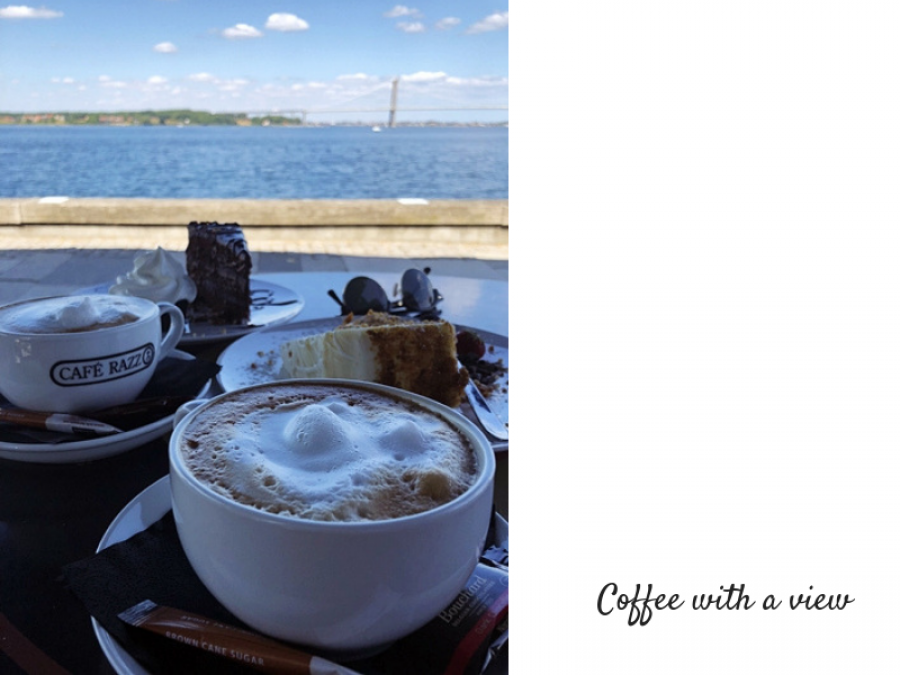 One of the things I have noted down in my journal at the beginning of the year was to explore more of Denmark. To get away from the big cities and see what the smaller ones have to offer. I guess some of those adventures will end up here, on the blog.
If you have visited my Instagram, you may have noticed I am a fan of timbered houses and cobblestone streets. Middelfart, as many other cities here in Denmark, has saved some of those too. However, one of the best things the city offers, in my opinion, is the view over the water, the new Lillebælt bridge and tini tiny cars passing by. By the way, if you are up for landscape views from high up, you can go bridgewalking on the old Lillebælt bridge.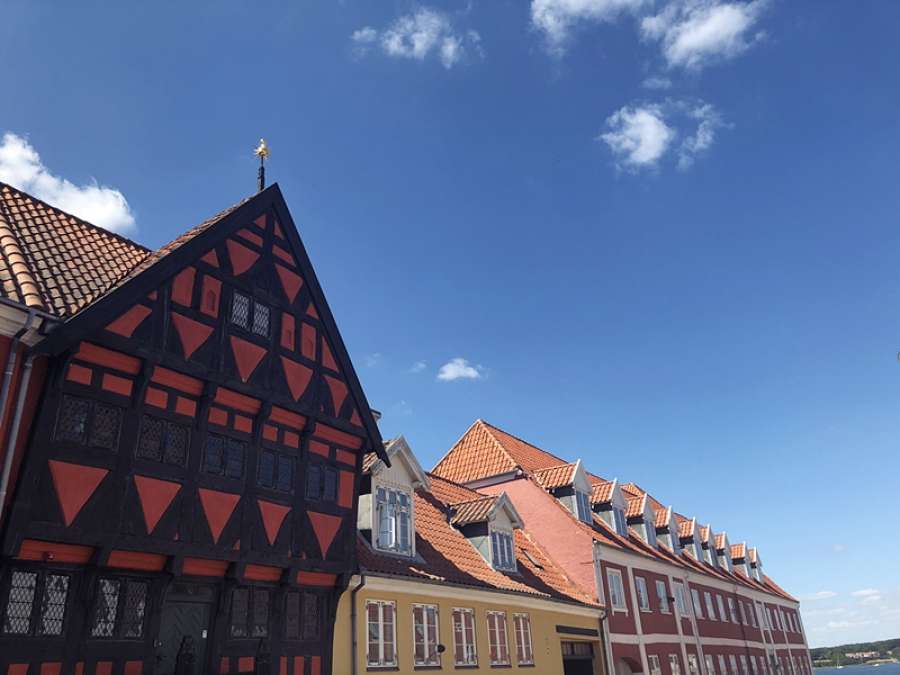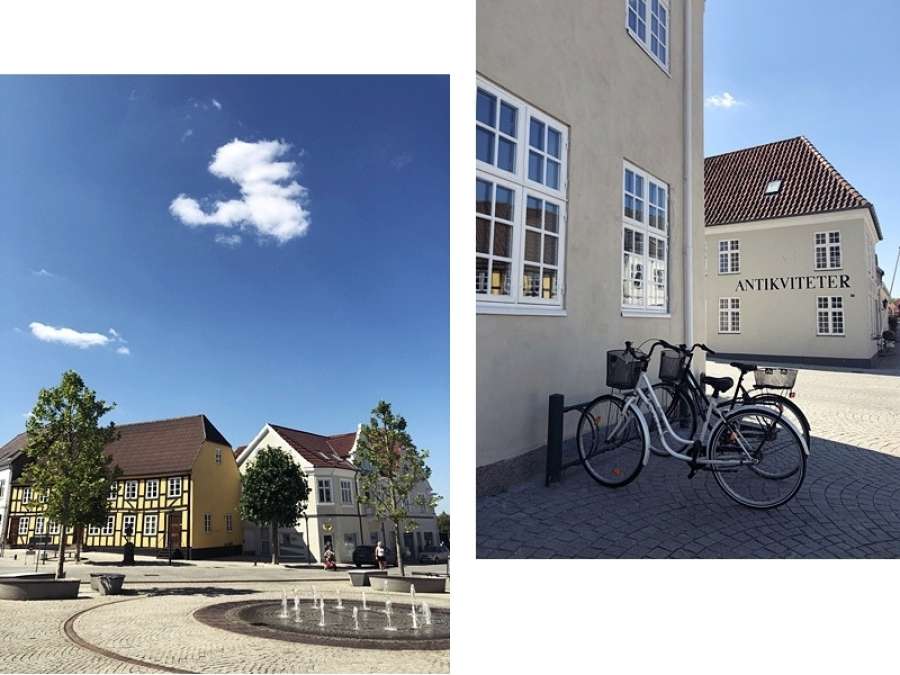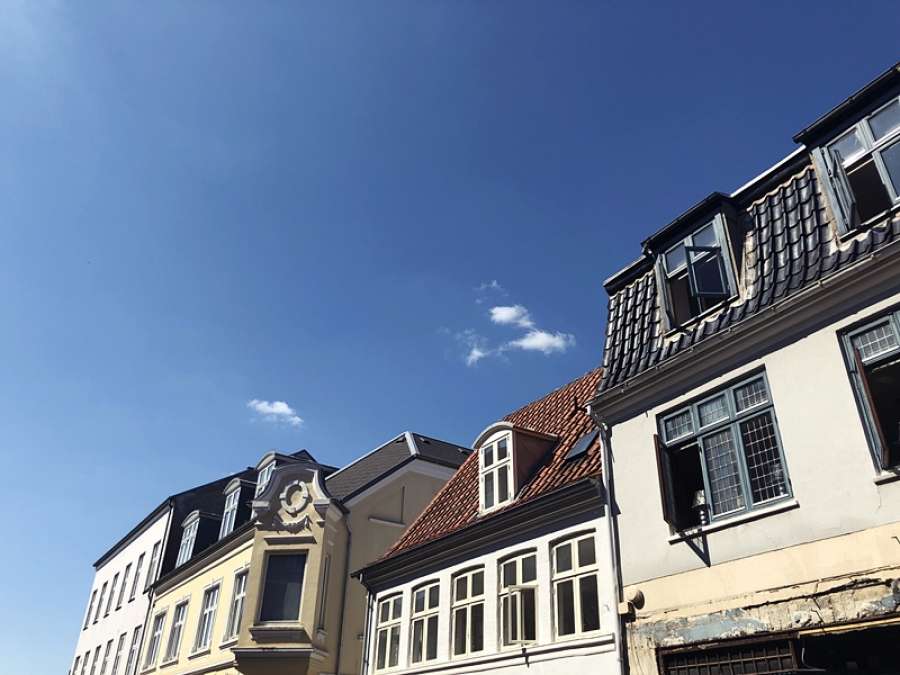 A good cup of cappuccino and a piece of cake goes well with an awesome view. What's your favorite thing to do on a short city break?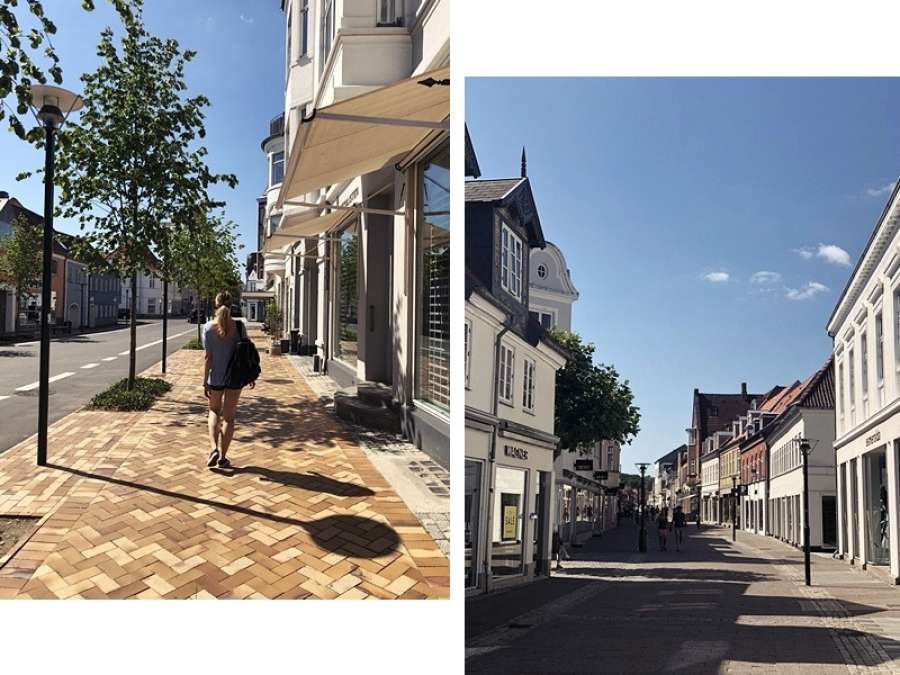 Have other suggestions for what to do or visit on Funen?