Bullet journaling - how to start it?
If you know me, I am a big fan of notebooks and agendas. I enjoy writing down my thoughts, plans and to do lists on the paper. I have started my first bullet journal at the beginning of January and it turned out to be way easier than I thought. Therefore, I am going to show how I keep it simple, without spending more time than on the usual notebook.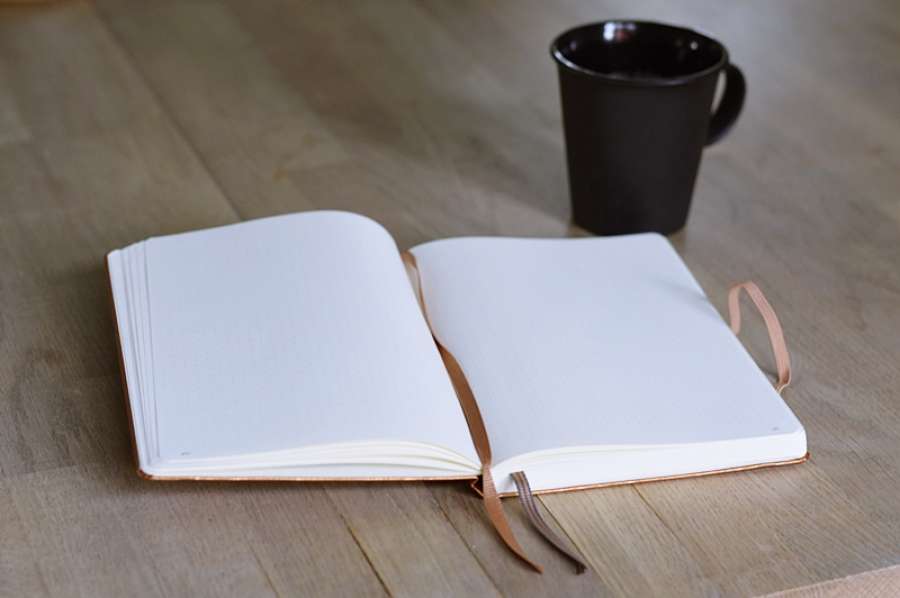 But first, how it all started -
I have been having thoughts about starting a bullet journal for quite some time, but would always go along with already pre-made agendas. I thought bullet journaling would take way too much time, I do not have drawing skills and my doodling is all about circle and square shapes, flowers and hearts, like in the first grade.
Until one day in early January, I went to a bookshop looking for a book I wanted to buy, found it and was heading to the cashier when my eyes noticed a corner of this bright shiny notebook. It is now or never, I thought, and that's how got I my hands on Leuchtturm1917 in copper colour.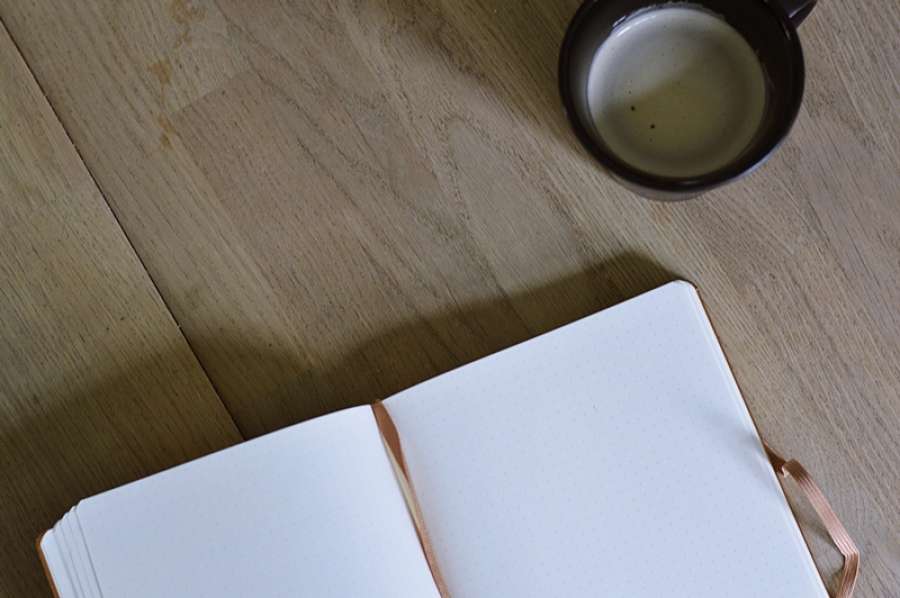 Starting bullet journaling
First things first - get a bullet journal and a pen or two, depends what you are planning to do with your journal. There are many great Pinterest and Instagram profiles, as well as Youtube videos for inspiration. Spend some time researching and planning your journal.
What about the pens and other tools? I have got a couple of Staedler pigment liners, a golden metallic marker and Stabilo pastel highlighter.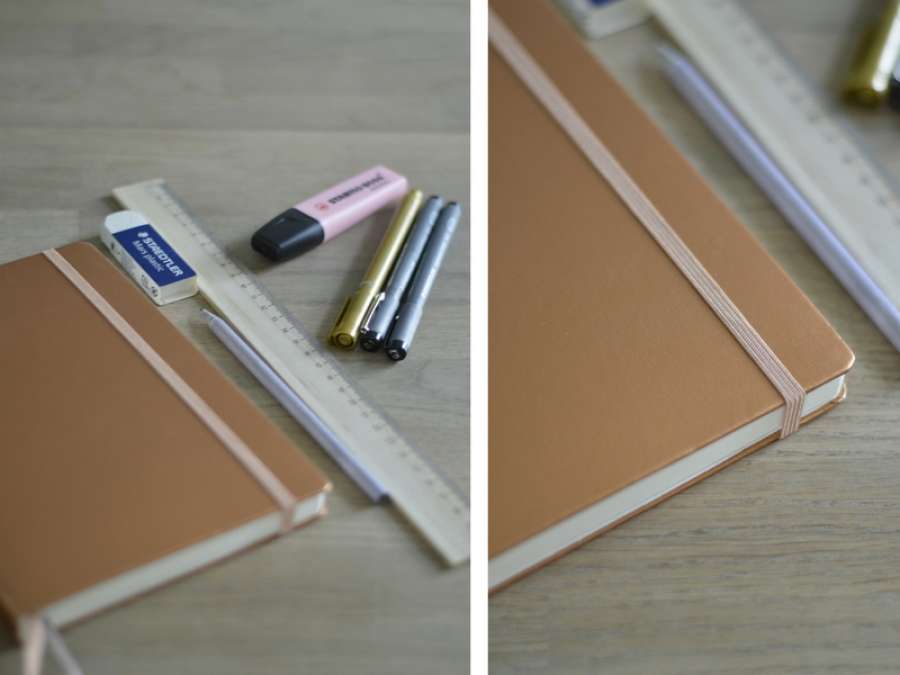 Start journaling! It took me some time though, I was afraid to mess up my journal from the very first page. I guess it is a part of the challenge: stop doubting yourself, the journal is not about being perfect, it is about being Yours!
So I did, with a year 2018 and positive quotes, because oh well! I have also added a future log - yearly calendar to mark the most important upcoming events, holidays, etc.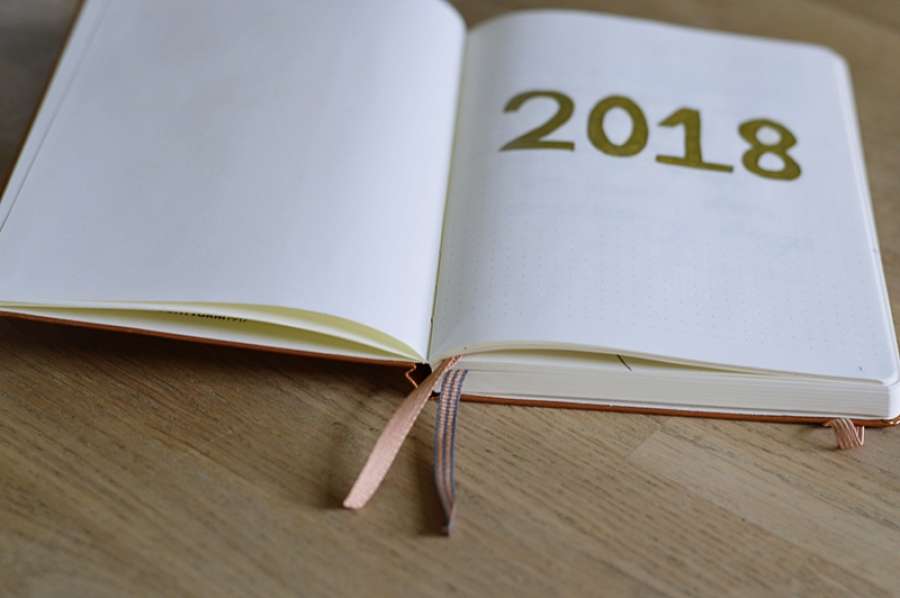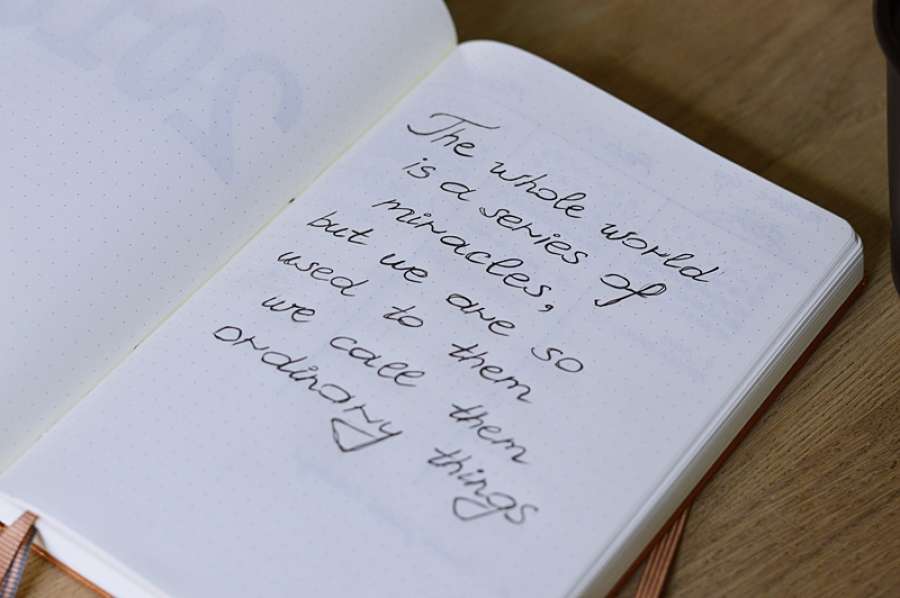 2018, and positive quotes, because oh well!
Future log. A yearly calendar to mark the most important upcoming events, holidays, etc.
Here is how my monthly layout looks like: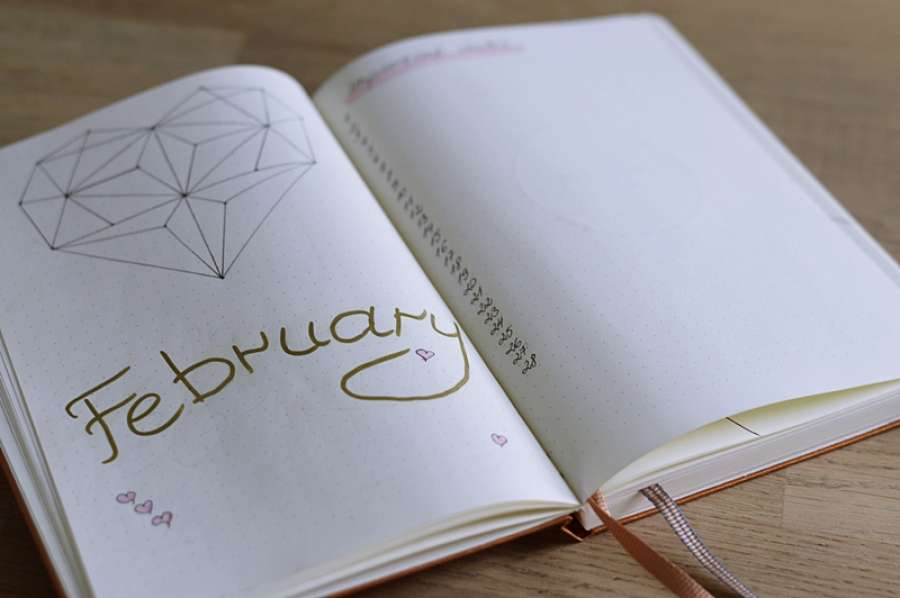 Title page. This is the page I end up spending the most of the time on. It usually takes me around 30 minutes to set this up, from ideas (thank you, Pinterest) to the end result.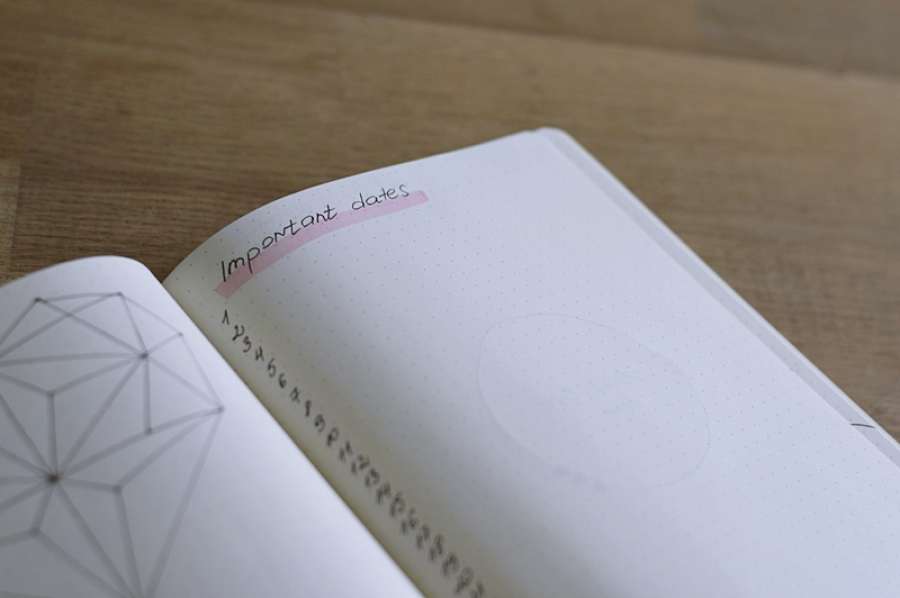 Important dates. A monthly overview, so I can note my plans ahead.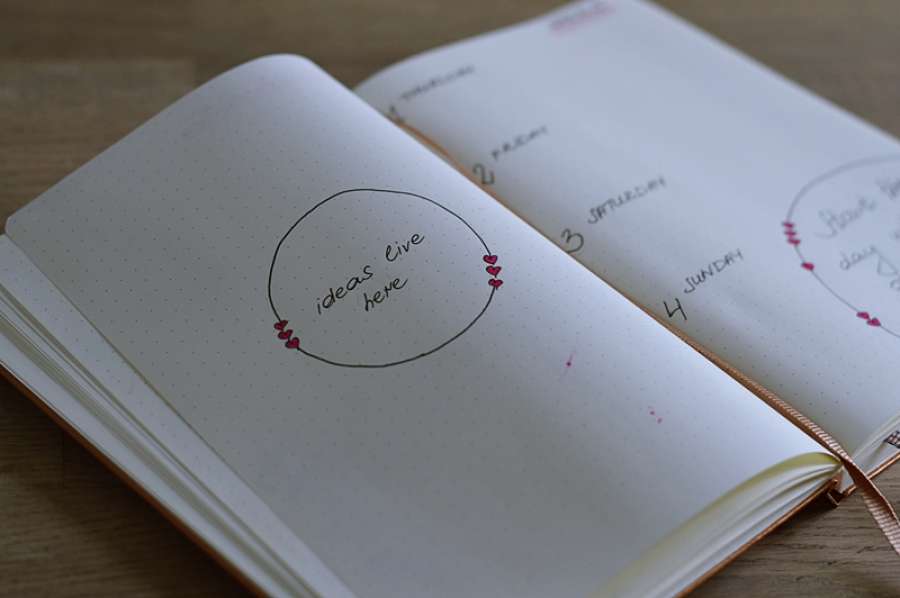 Ideas live here. It is a page to note down thoughts and ideas throughout the month.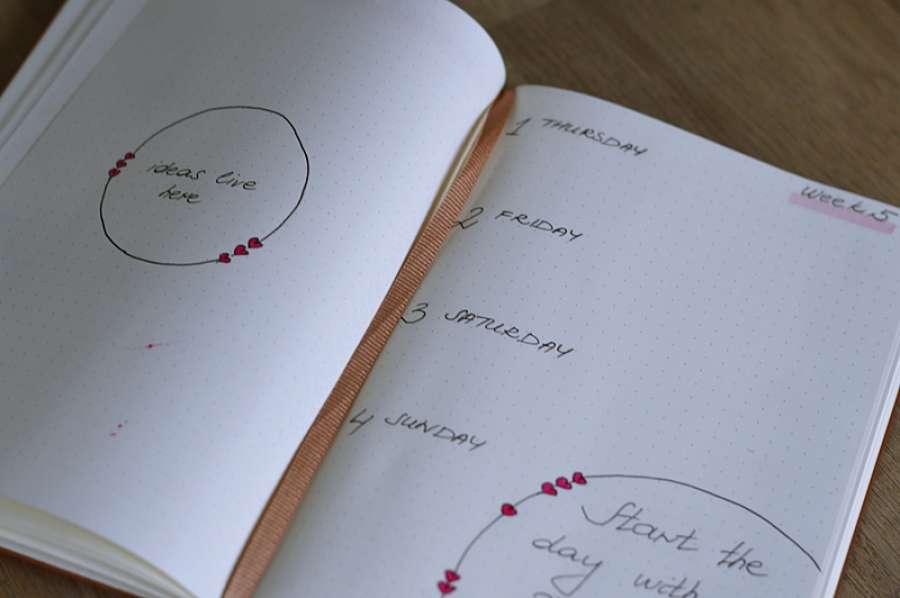 Weekly spread. I create weekly spread only one week ahead and divide my week on two pages: Monday to Wednesday and Thursday to Sunday, as there are always less things to note for the weekend. The greatest part of bullet journaling, that layout possibilities are endless and completely up to you and your imagination. I spend up to 10 minutes every Sunday to create the layout for the next week.
Have you tried bullet journaling? If not, what it stopping you? Would love to hear your thoughts!
More sneak peaks of my journal can be found on my Instagram.