Trolley cycling through the meadows of Funen
Soon it will be 3 years since I moved to Denmark. It has been enough time to explore the country, visit bigger and smaller cities, find favorite places and spaces. There is still so much left to discover in the nearest surroundings and here is a story of one discovery as such.
In Denmark you usually need a car to explore a countryside and Danish nature. However, this time we hopped on a train and then on a bike, not any bike but a trolley on a closed rail line on Funen!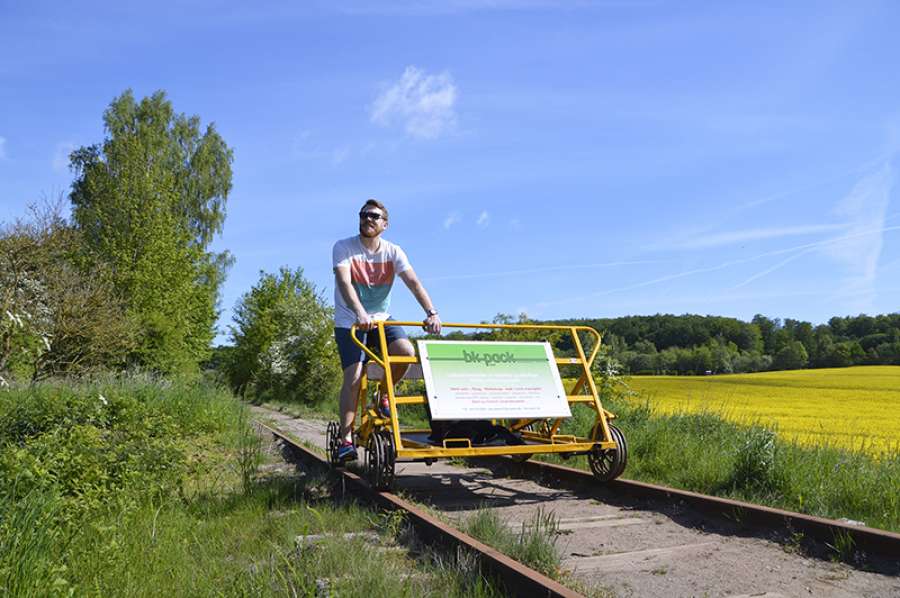 The route brings you straight into nature, with elements of meadows, forests and villages you pass by. Are you sure there are no trains? - Marco asked. Yes! The railway, known as Assensbanen, was closed in 1966 and now attracts explorers like me and you.
You can start your tour in 3 locations - Tommerup, situated only 13 minutes by train from Odense, Glamsbjerg, situated 30 minutes by bus from Odense, and Assens, situated 1 hour by bus from Odense. You have to return the bike to the starting point.
The bike fits 3-4 people and your bags, which should be packed with water, snacks and sun protection.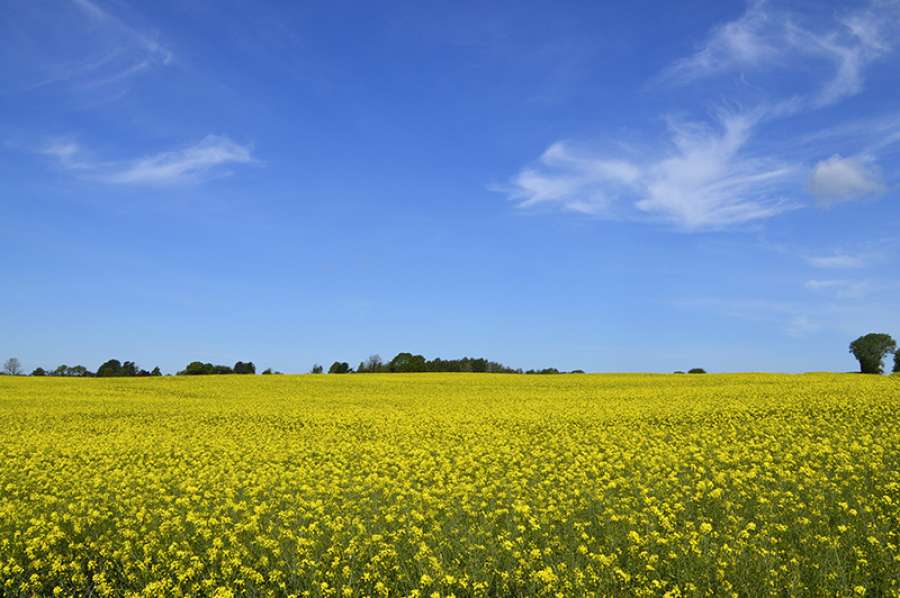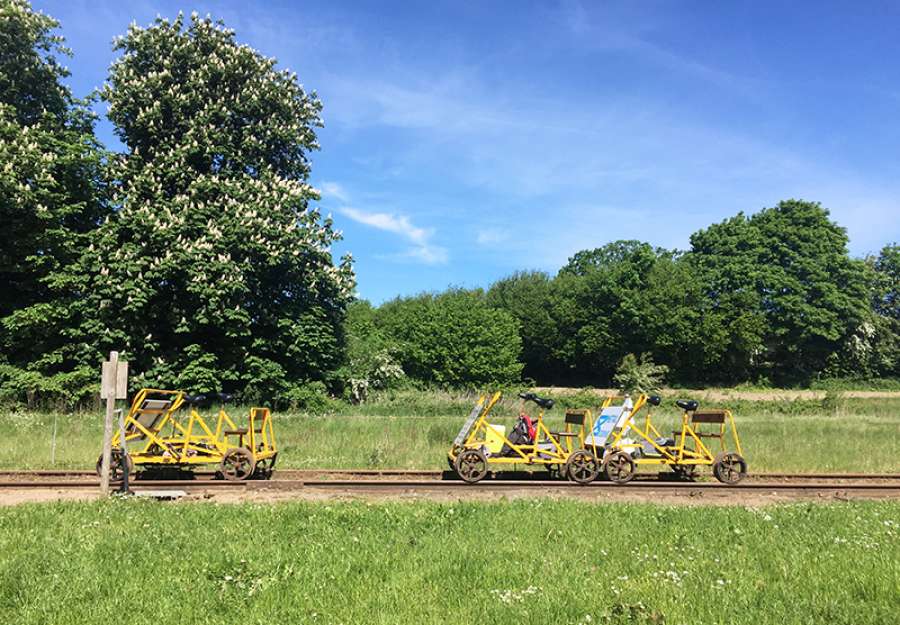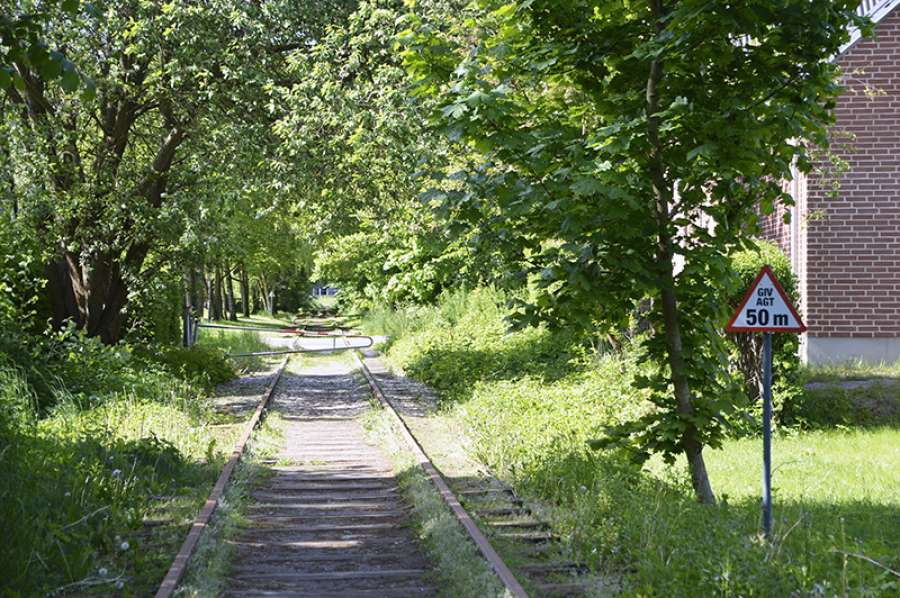 The route from Tommerup to Assens is approximately 30 km length, so think if you want to cycle 60 km in all? We did! Trolley cycles are easy to pedal and you can reach quite high speed, just be prepared for some noise and remember to stop and listen to the nature from time to time!
On the way you will find resting areas with picnic tables. One of them has grills and a football field. Make sure to stop in Glamsbjerg, almost half the distance, and eat an icecream at the local kiosk.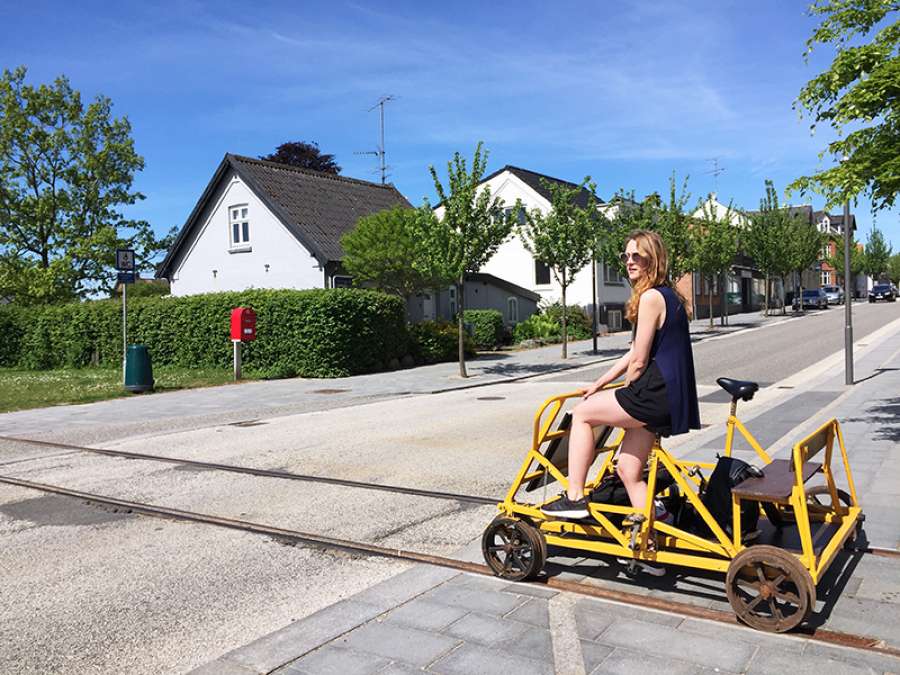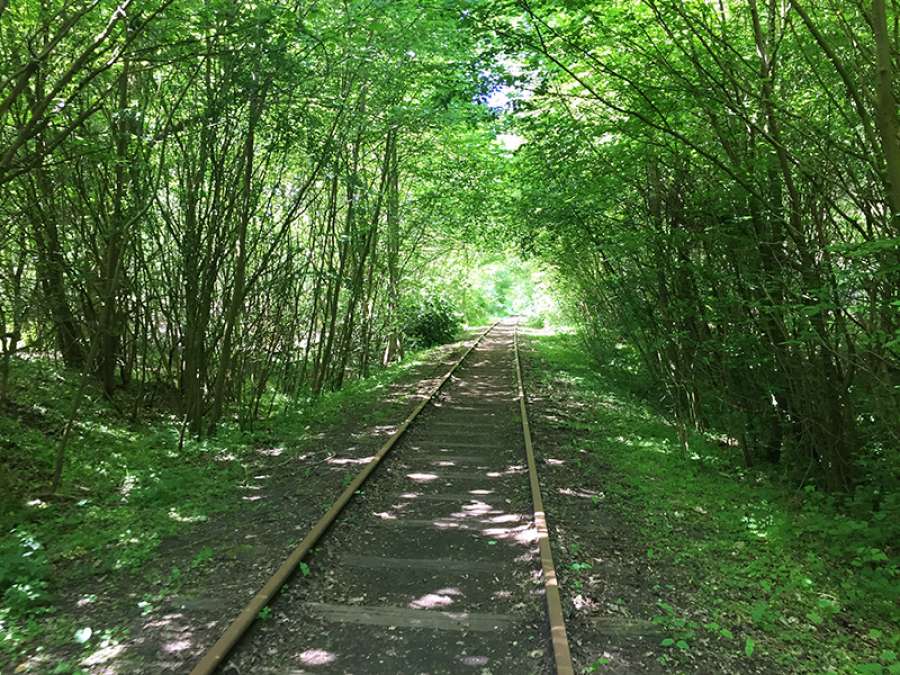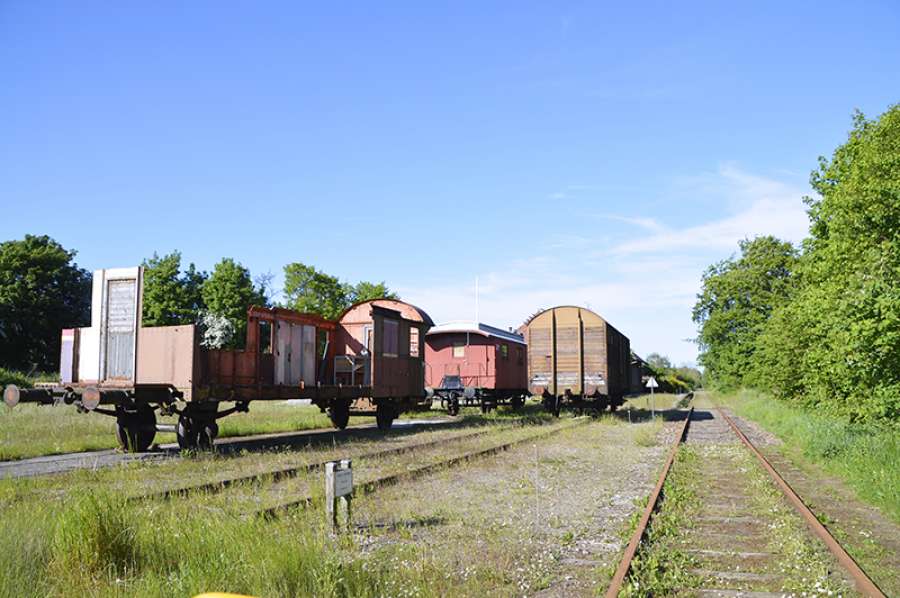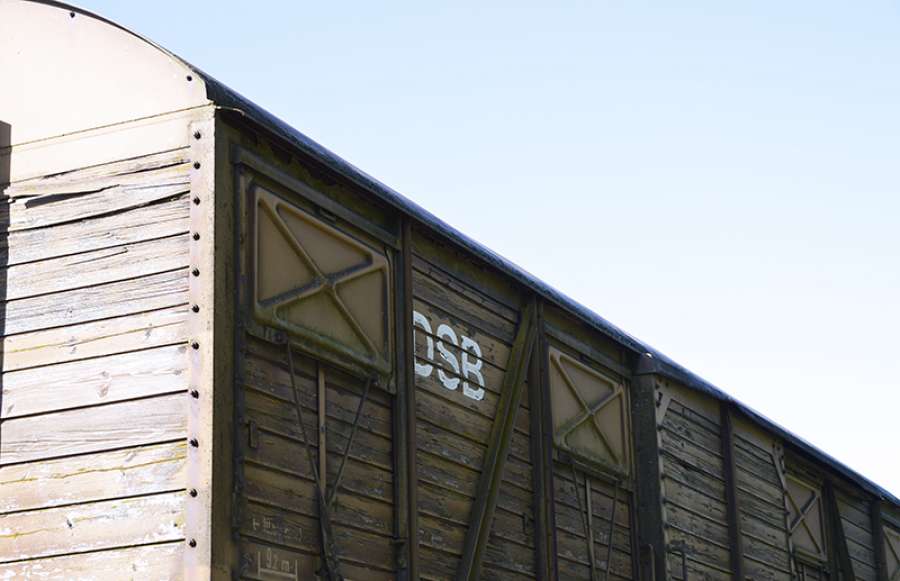 You'll pass by yellow rapeseed fields, small farms, villages, forests and green meadows. Assens will greet you with a view over the sea, which means the marina and the beach is right there for your pleasure before heading back to your starting point.
It took us around 4 hours to reach Assens and around 3 hours to get back to Tommerup. We enjoyed our time with no hurry, chatted with people we met on the way and took lots of pictures.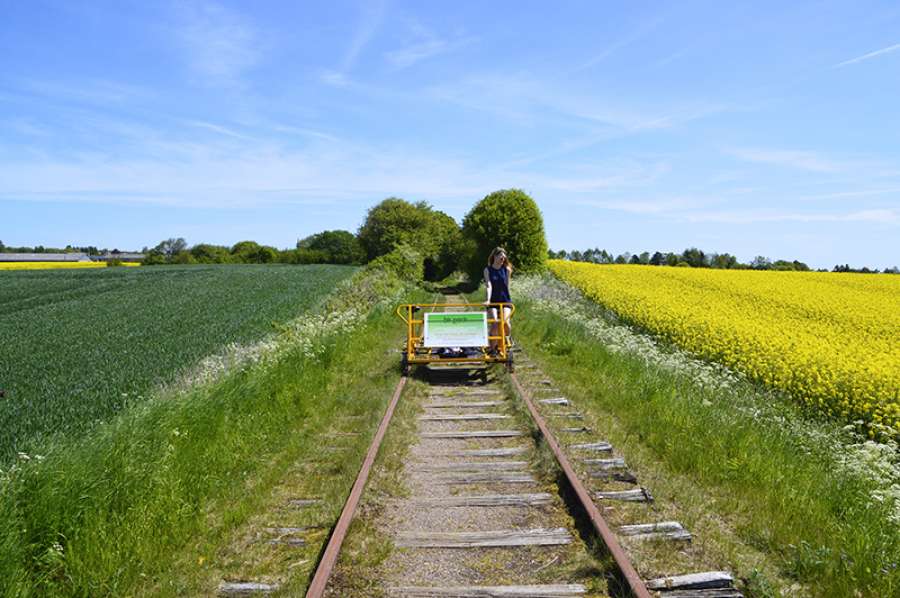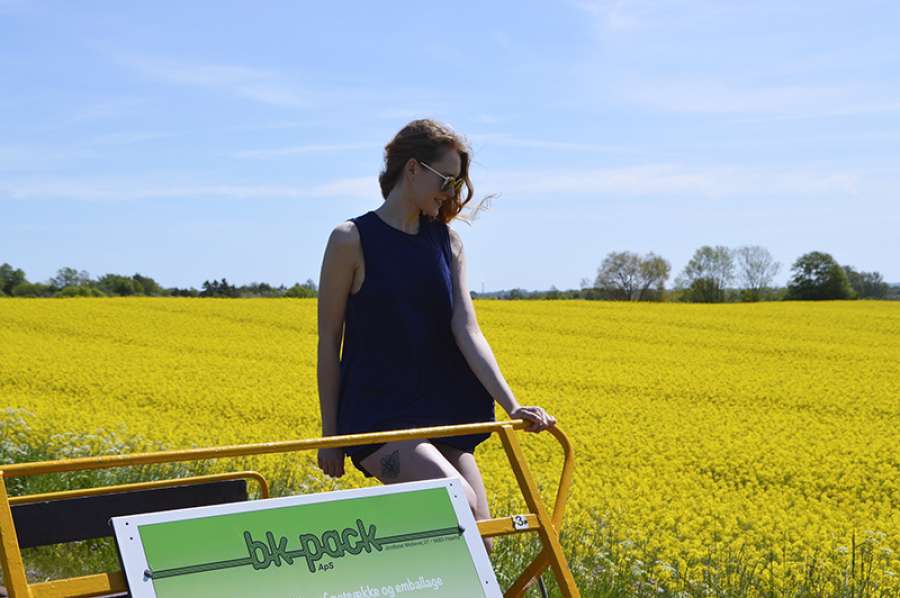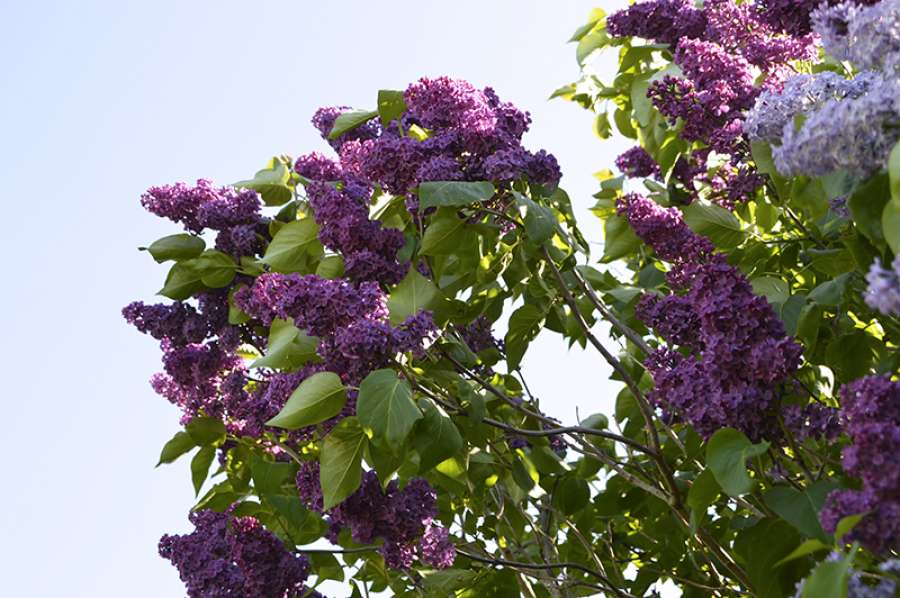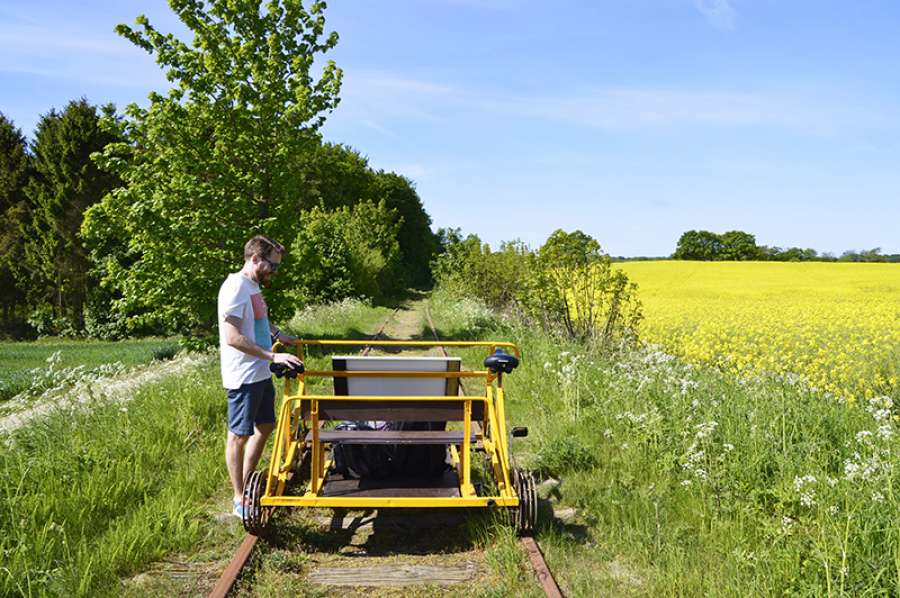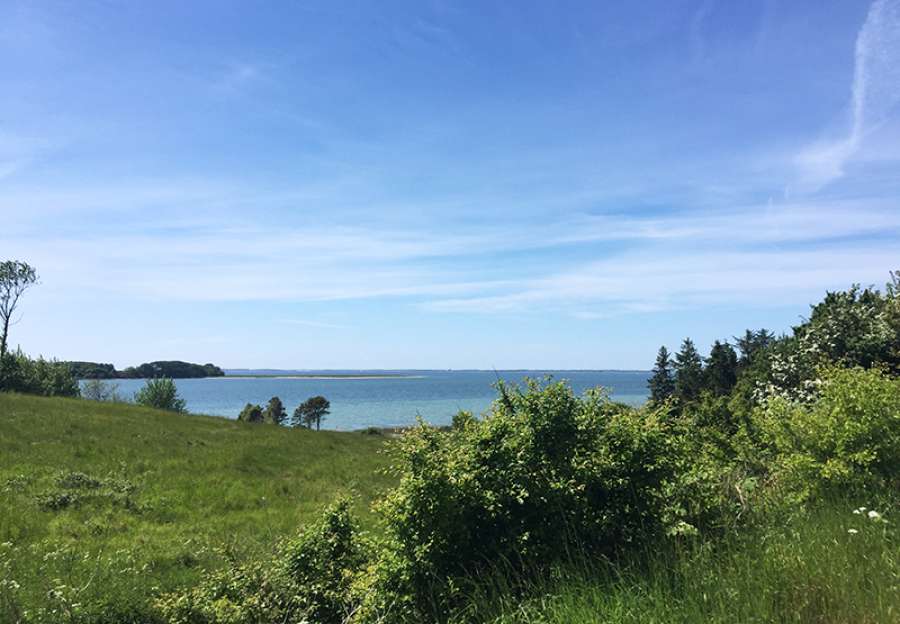 Looks fun, doesn't it? Would love to try? Find contact information for booking at different starting points here. See you on the rail track!
Any ideas what else should be discovered on Funen?
Let me know in the comments or tip me on Facebook!