Life in Odense: my struggle with plastic
If you came here because of this video, you are in the right place. Let me tell you about my struggle with plastic while living in Odense and how I started to deal with it. Lots of you might recycle all of your waste already, but those who don't - hope you get inspired. Small steps towards bigger changes, right?
The struggle
Recently I once again have started to notice the amount of plastic I bring home from a supermarket after doing a simple grocery shopping. Tomatoes, carrots, salad, spinach all came nicely packed in plastic, not mentioning the plastic packages of dairy products.
I say "once again", as this plastic issue was a part of my culture shock when I moved to Odense 3 years ago. Especially when I have realized that there are no special containers for plastic nowhere close to my building, as I was used to. So I went with the flow - recycling paper, glass, cans and bottles with deposit. All the rest went to the residue waste.
According to the waste management company in Odense - Odense Renovation, even 87 % of the bulky waste of the municipality is recycled, the rest is incinerated for energy production and only a small percentage of waste is landfilled. Inhabitant of Odense can sort their waste into 40 different categories at the recycling station. Yes, you got to bring it there yourself.
Let's recycle more
So here is me trying to change some habits. Better late than never, no? I believe that big changes start from small actions, therefore, I have decided to collect our household's plastic waste for a month and see how big the amount is, and how simple (or not) it would be to deliver my plastic garbage to the local recycling center by bike. Don't forget - it's Denmark!
5 weeks later, the bag was filled with plastic waste. On a sunny Sunday morning we made our first visit to a recycling station in Odense.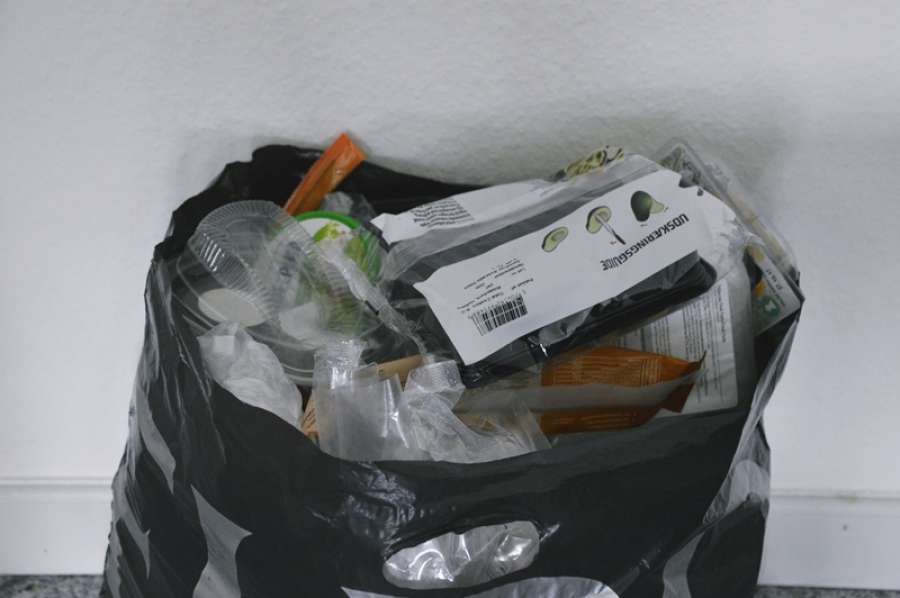 As you can see I have divided it into two smaller bags, so I could easily carry them on my bike. Marco is happily posing with 3 bags of textile waste, but that is a whole other story. Have a look around the recycling station.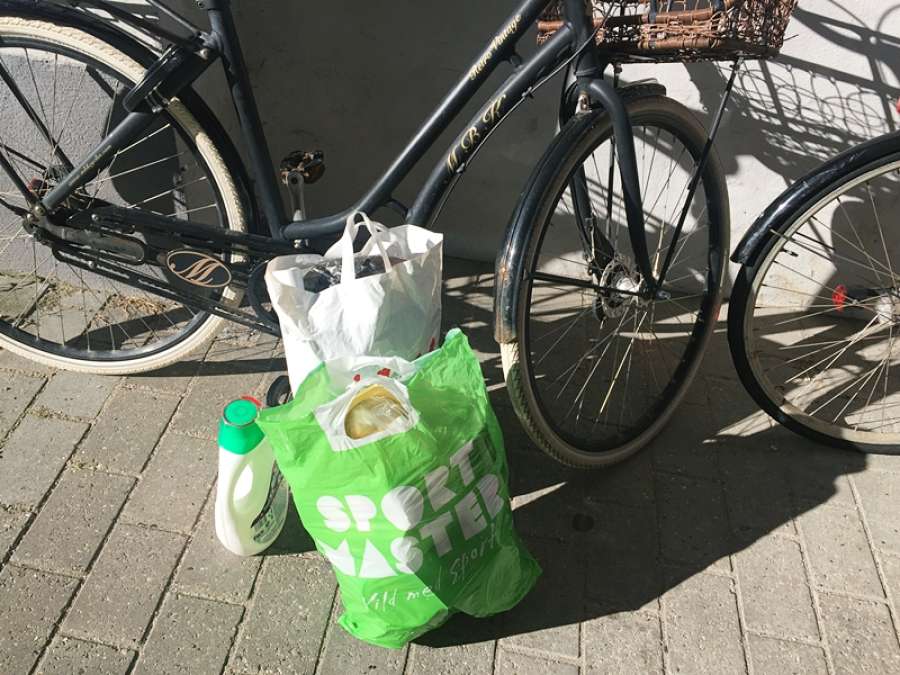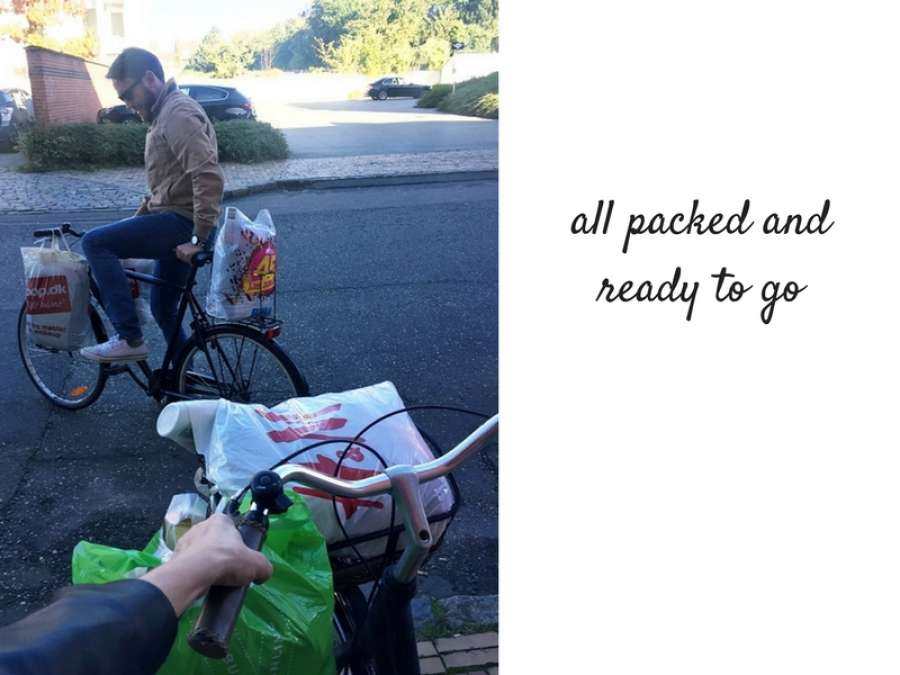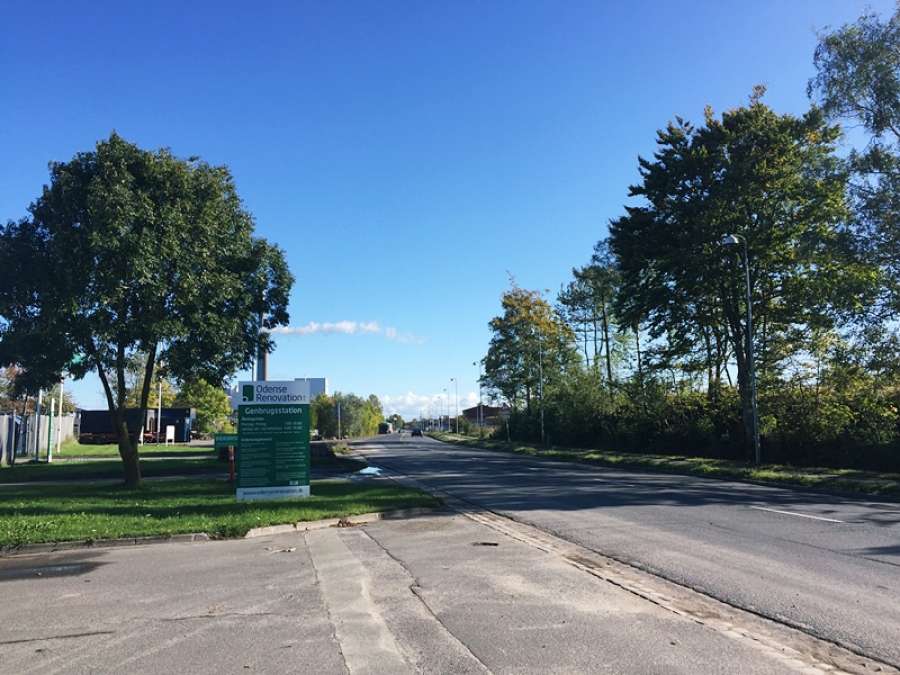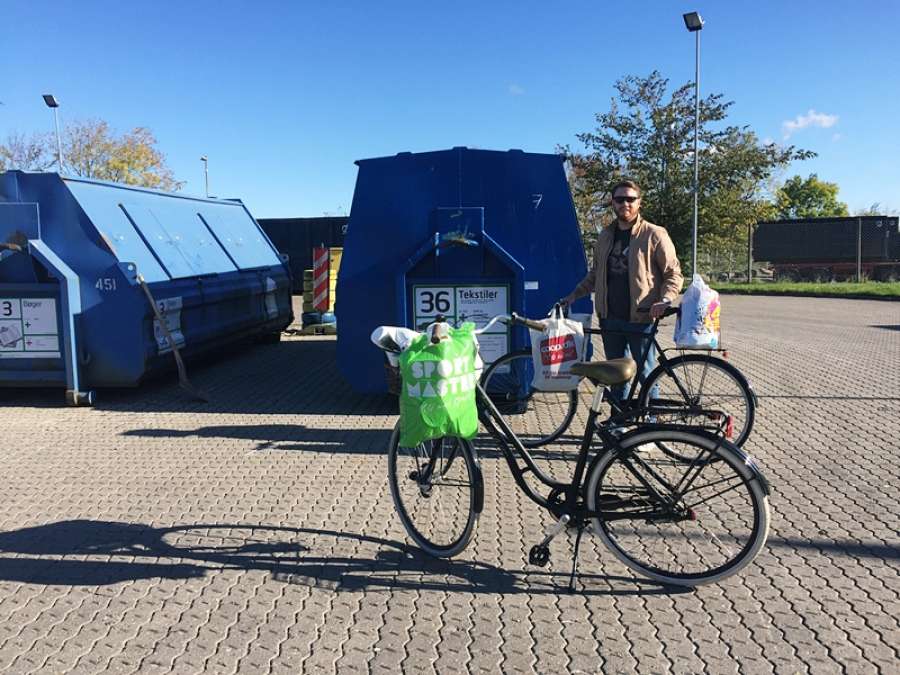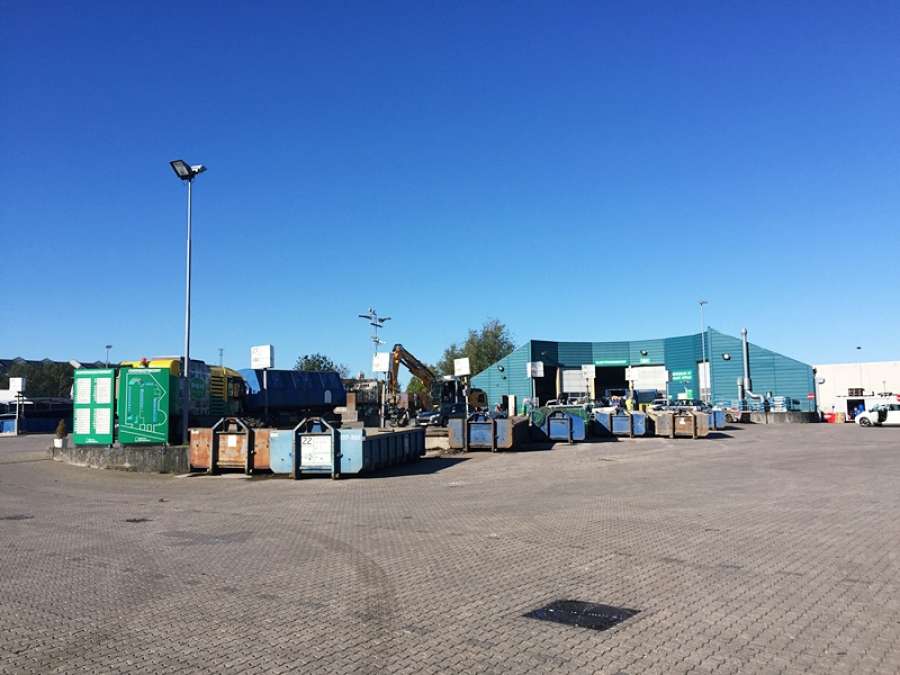 Good to know
There 8 recycling station around the city, here you can find an overview of them, as well as opening times and the plan of containers inside the station.
Moreover, an underground trash collecting and recycling system is in process of being implemented in the developing areas of Odense, such as Promenadebyen and new student housing at the harbour and the new district around ODEON and ex-Thomas B. Thriges Gade.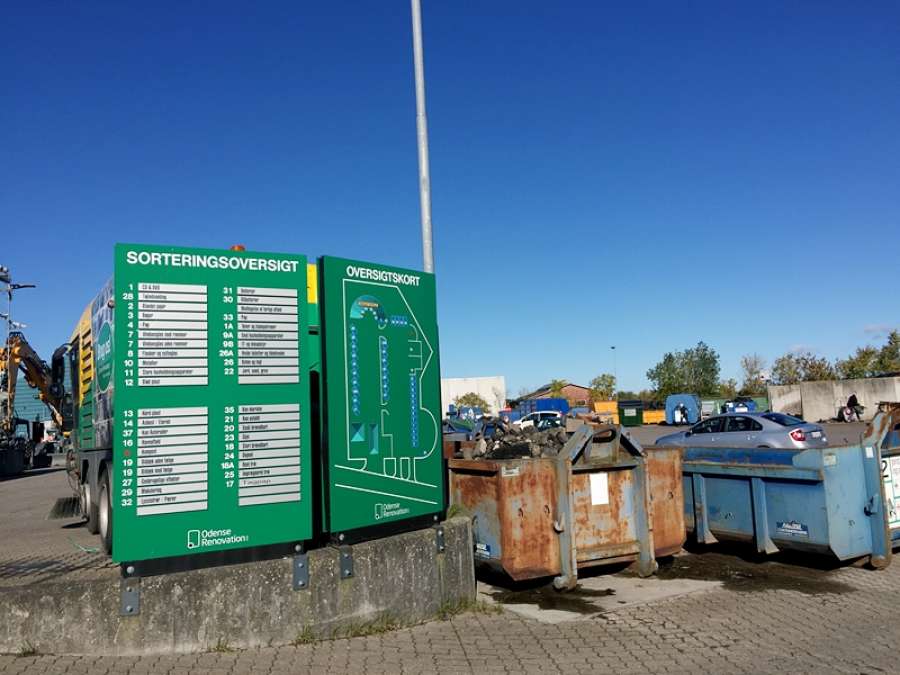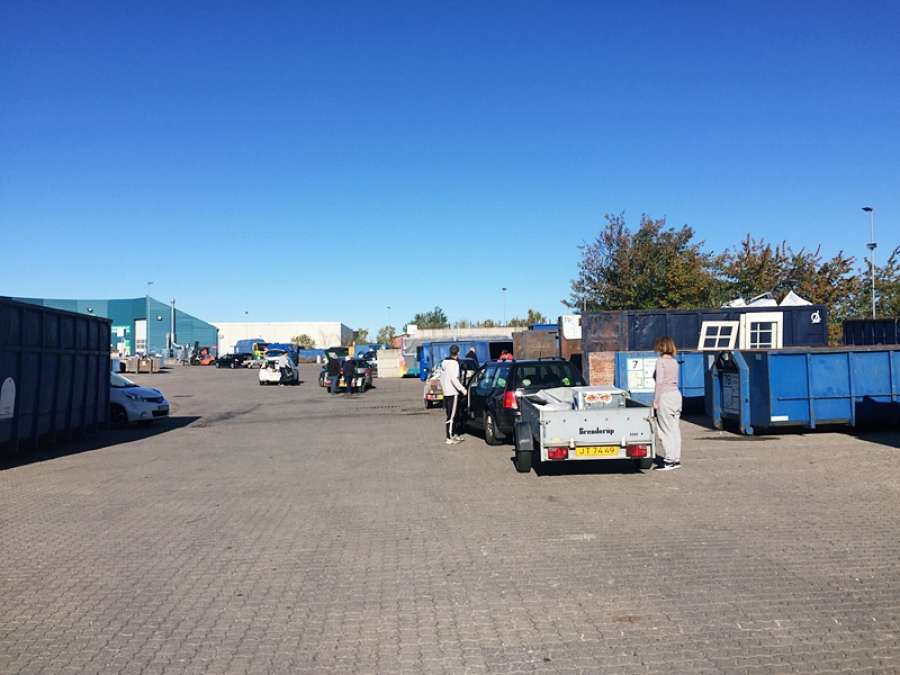 Today I am counting week 6 in recycling all of our plastic waste. I think we definitely got a new habit and seeing the amount of plastic packages you have to wash, makes you think more about the consumption when shopping. Biking a couple of kilometers with plastic waste is not a big deal as it does not weight much, you just have to be aware about packing it all together. It is a bit more complicated if you have heavier waste, as you can see most of the people used their cars to bring their waste to the station.
Upcoming next in my waste reduction plans - shopping at the local farmer's market. Stay tuned!
How do you recycle your waste? Any tips to share? Interested to hear more about your experience, especially if you also live in Denmark. P.S. Every municipality in Denmark has its own waste recycling regulations, make sure to check about it online.