Weekend getaway - Bremen
It became a little monthly tradition for me and my partner in crime to pack our backpacks and head for a weekend getaway somewhere in Europe. In Weekend Getaway series I will introduce you to our wanders and discoveries. This time, let's travel back in time to September, when we visited a charming old city of Bremen in the north of Germany.
Bremen Town Musicians
Probably the first thing that pops up in your mind once you hear a name "Bremen" is Bremen musicians. Bremen Town Musicians is a fairytale by German fairytale writers Brothers Grimm. For me, coming from Lithuania, the four characters - the donkey, the dog, the cat and the rooster remind of an old soviet animation, based on the same fairytale.
Though the sculpture of Bremen town musicians is known as one of the main touristic attractions of the city, or in other words 'a must' place to take a picture at, it is rather easy to miss due to its small size. You might notice the shiny front legs of the donkey, as it is believed, that scrubbing them brings you luck.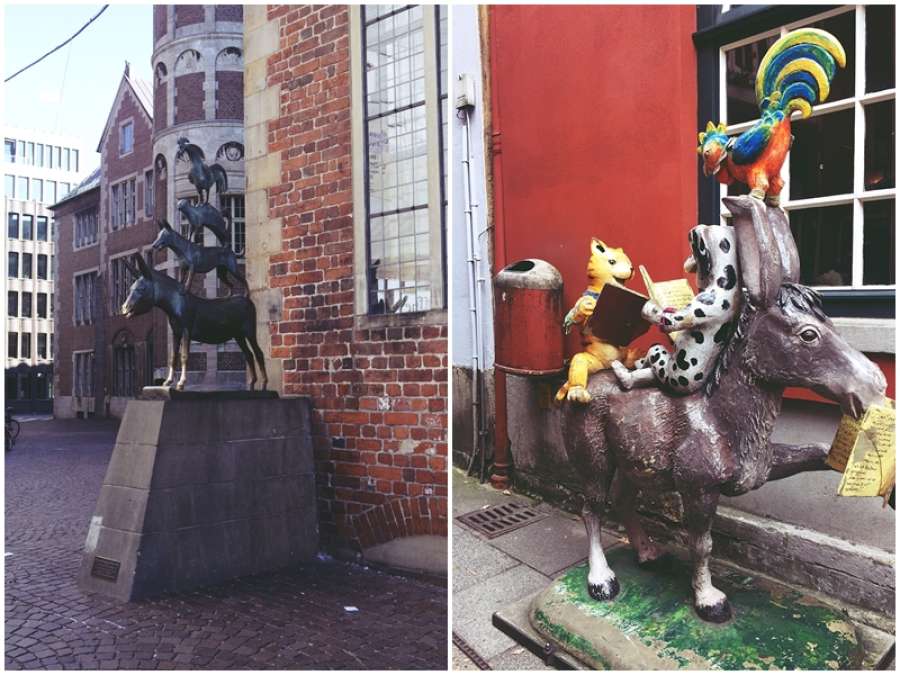 The Market square
I will be honest, I had to take a picture here whenever passing through. There is so much to explore - a stunning architecture of the City Hall and a statue of Ronald, which are both included in UNESCO World Heritage, St. Peter's Cathedral and the State Parliament. The picturesque square is filed with tourists and street artists.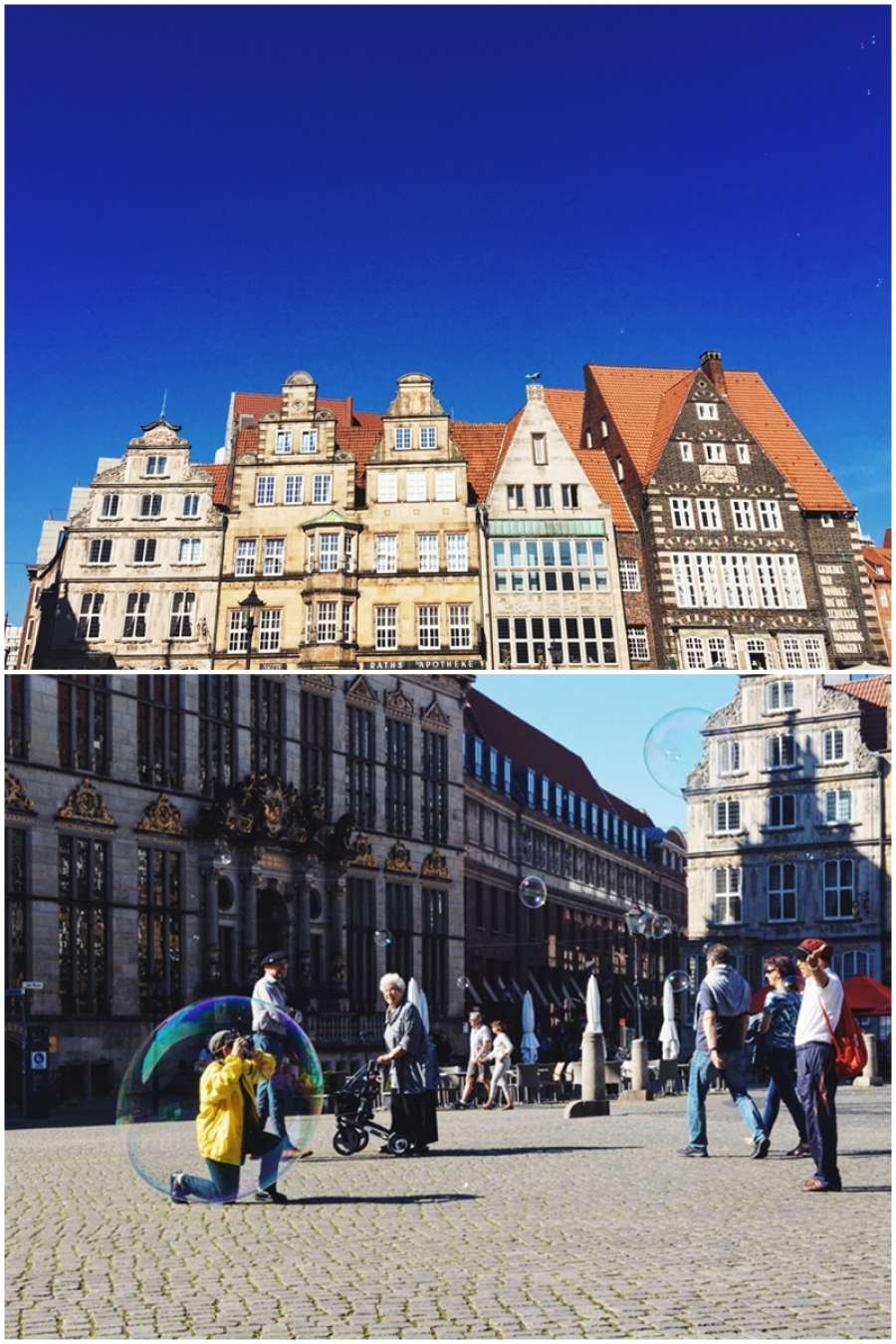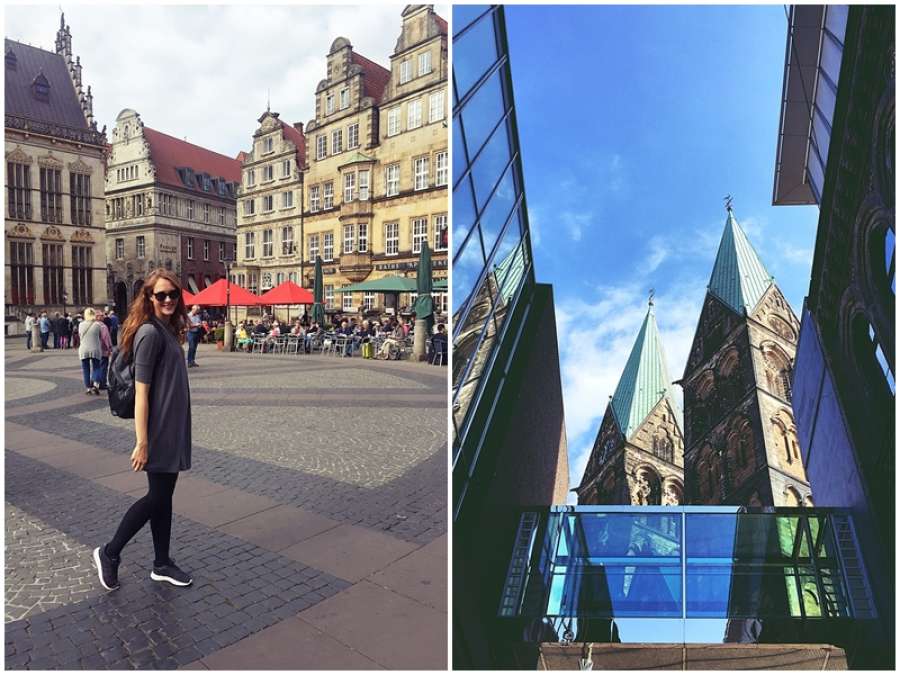 Schnoor
The quarter of Schnoor is my favorite area from our visit. It is a quarter with fascinating architecture with the oldest building dating back to the 15th century, narrow streets with a range of small galleries and artsy crafts shops, and for sure - lots of souvenirs. Make sure to get lost there and spend some time wandering around.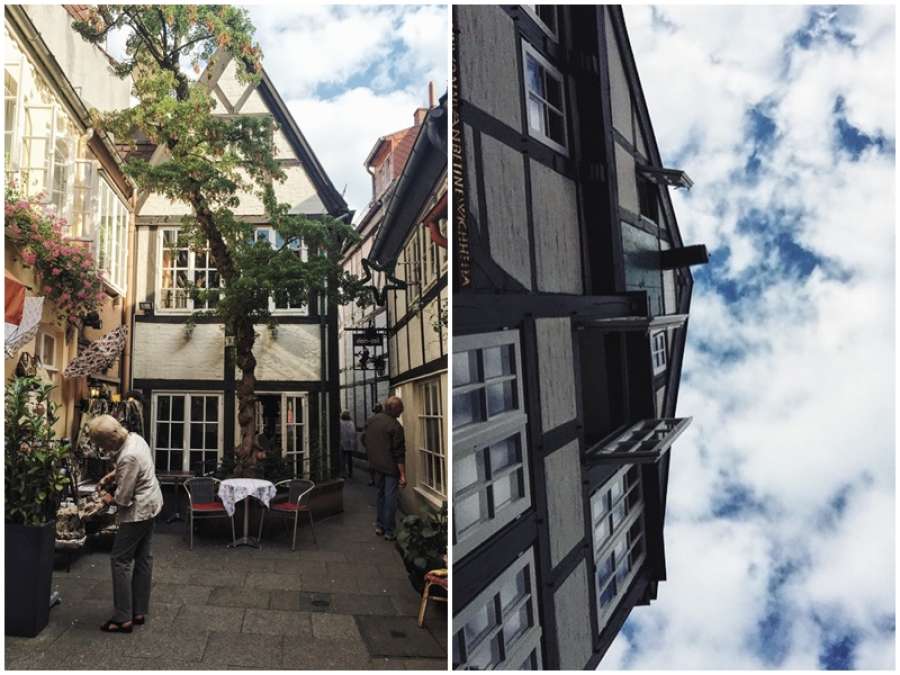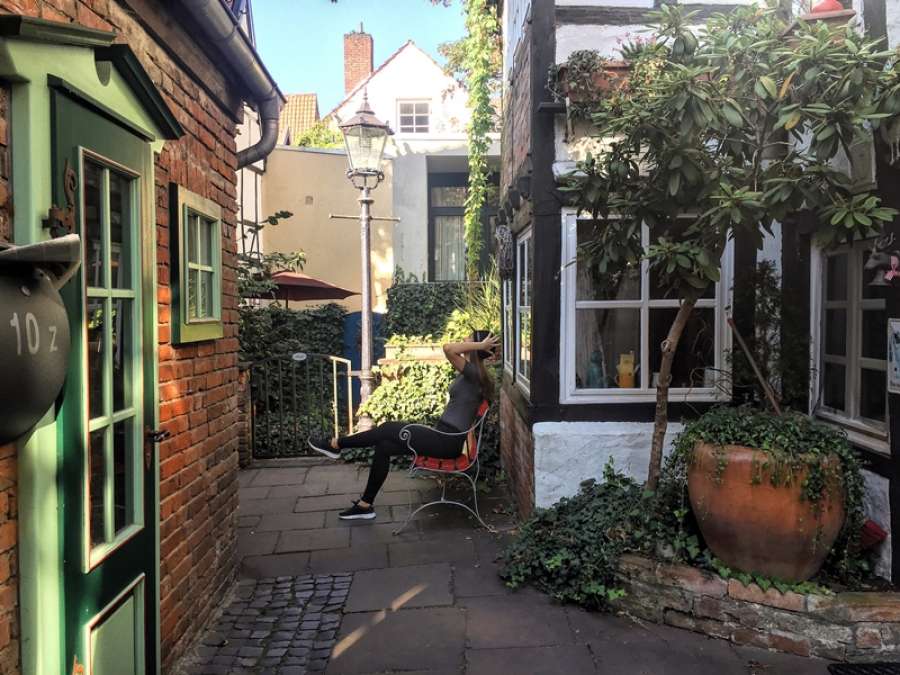 Weserpromenade Schlachte
It looks like most of the action during the warm season happens on the banks of the Weser river. During our visit the promenade was filled with the locals coming to check the Saturday flee market, which is organised from May to September since 1986. The embankment street is filled with bars and restaurants, beer gardens with plenty of outdoor seating, giving a possibility to enjoy a glass of a local beer, snack a German sausage and enjoy the view to the river.

This is just a little part of the tourist city center of Bremen. There is so much more to be explored! What is your favorite spot in Bremen? Looking for more inspiration? Check out my weekend getaways on Instagram.