Weekend getaway Aarhus. 7 places you should not miss
If you are looking for a weekend getaway destination - Aarhus, the second biggest city in Denmark, might be the answer. All the eyes are on Aarhus this year as the city is holding the title of European Capital of Culture 2017.
Not as crowded as Copenhagen and way more chilled, the city gives a possibility to enjoy a slow weekend away, though there is more than enough of things happening, for everyone's taste.
Here are 7 places you should not miss when visiting Aarhus:
The Dome of Visions
Spot a glass dome in the surroundings of an empty part of Aarhus' harbour. What you see from further away is a dome-shaped greenhouse. What you find inside is a charming venue, better be called "temporary space-in-between", aiming to bring social and cultural life to unused spaces.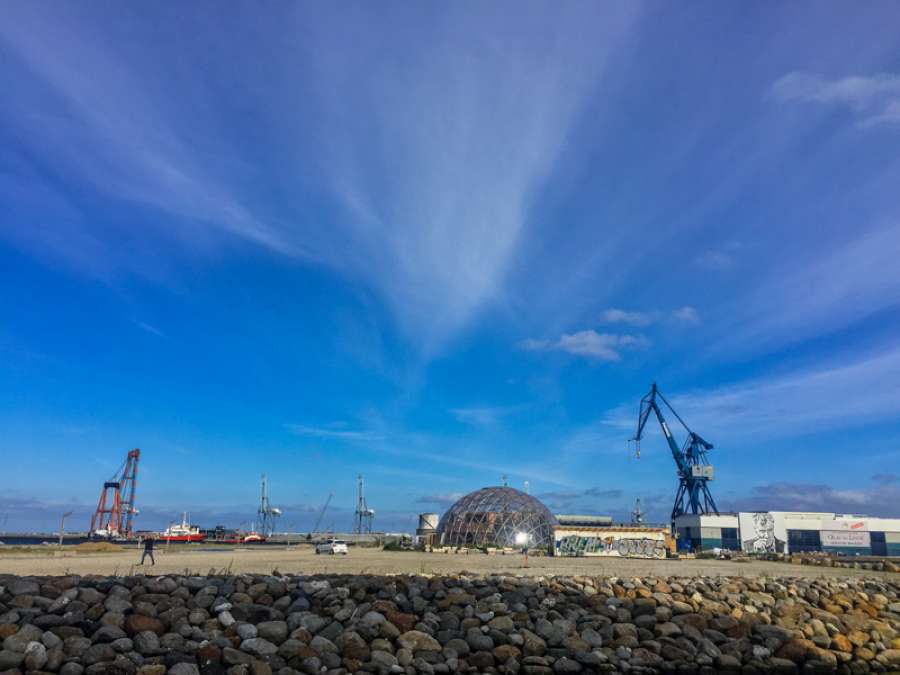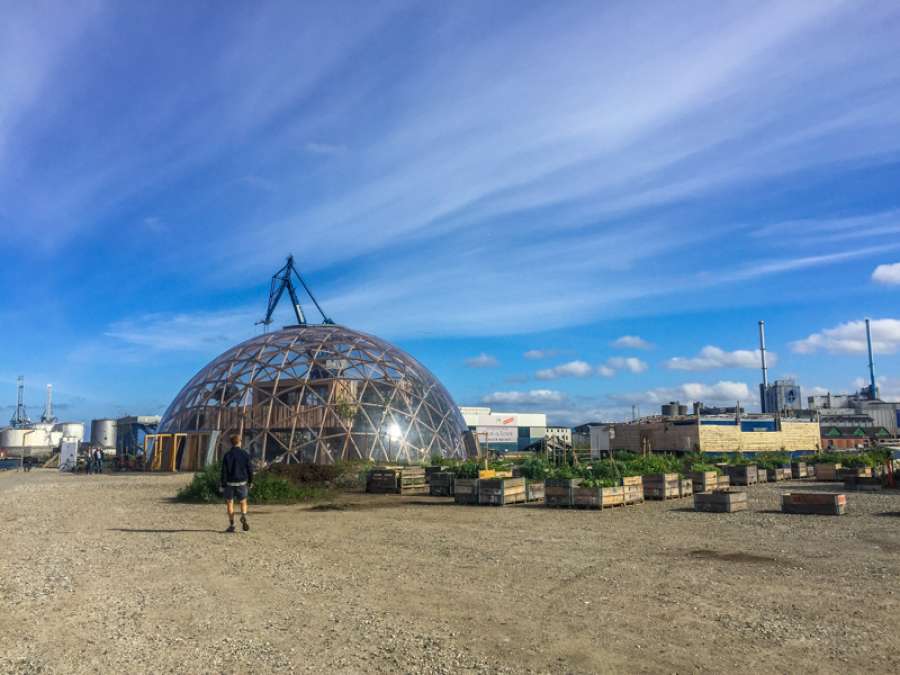 According to the programme lots of things happen here - from workshops and talks, to concerts, dinners and pop-up parties. The evening we have visited the Dome of Visions, a local youngsters rock back shook the glass walls. Outside you will find urban gardening space, wooden platforms to sit, relax and enjoy a cold beer with a view to the harbour.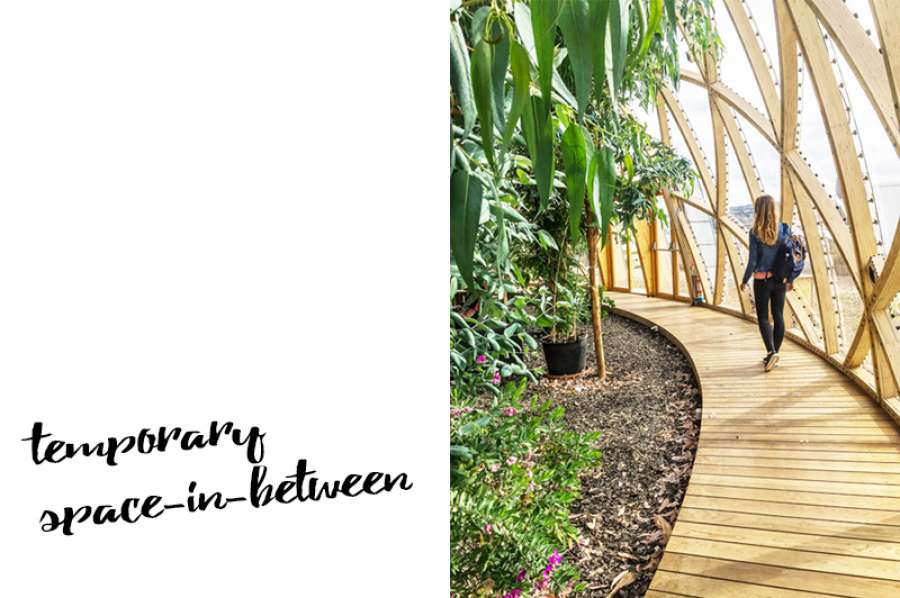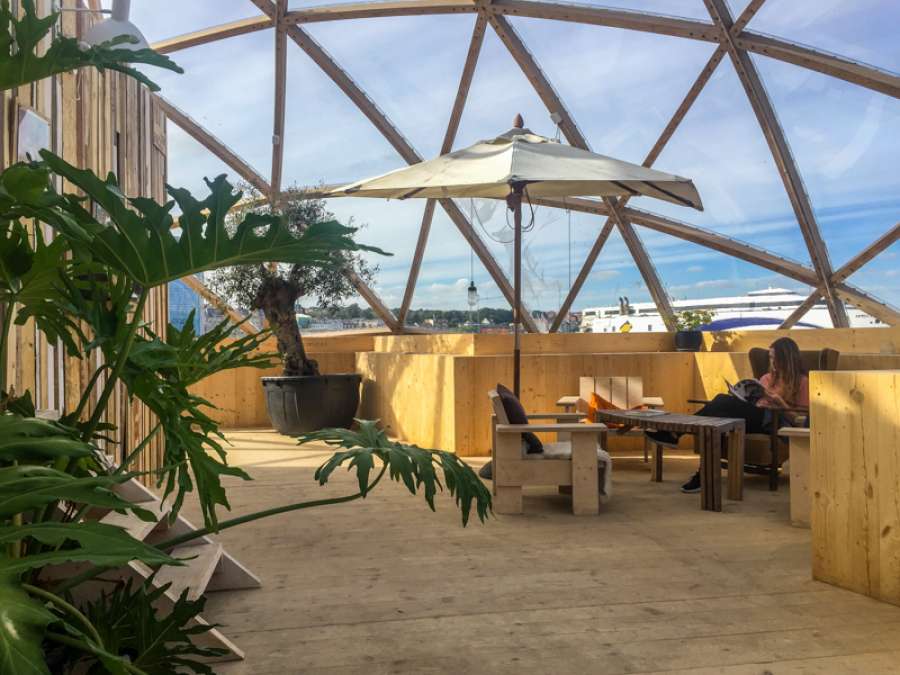 Aarhus Street Food
Good weekend getaway calls for delicious street food. After or before your train trip, on a hangover morning, after long-walks in the city - Aarhus Street Food will fulfil your cravings.
Inspired by Borough Market in London, Street Food in Aarhus welcomes guests with more than 30 street kitchens and bars, spacious indoor and outdoor seating area - choose what you like!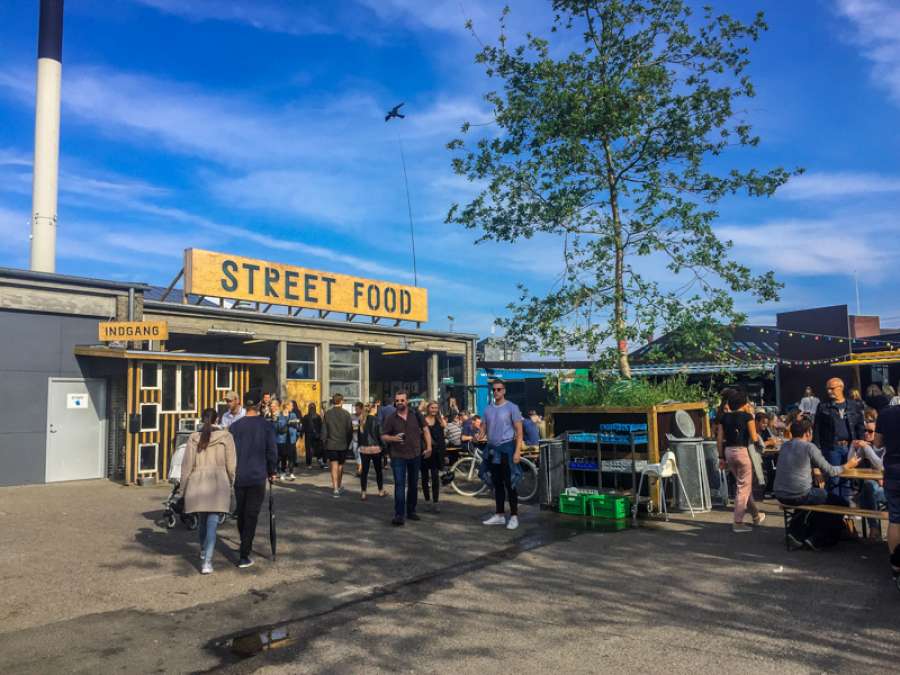 Latin Quarter
There is always something happening in the Latin Quarter. The oldest area in the city now is home for pubs, fine dining and cozy cafés.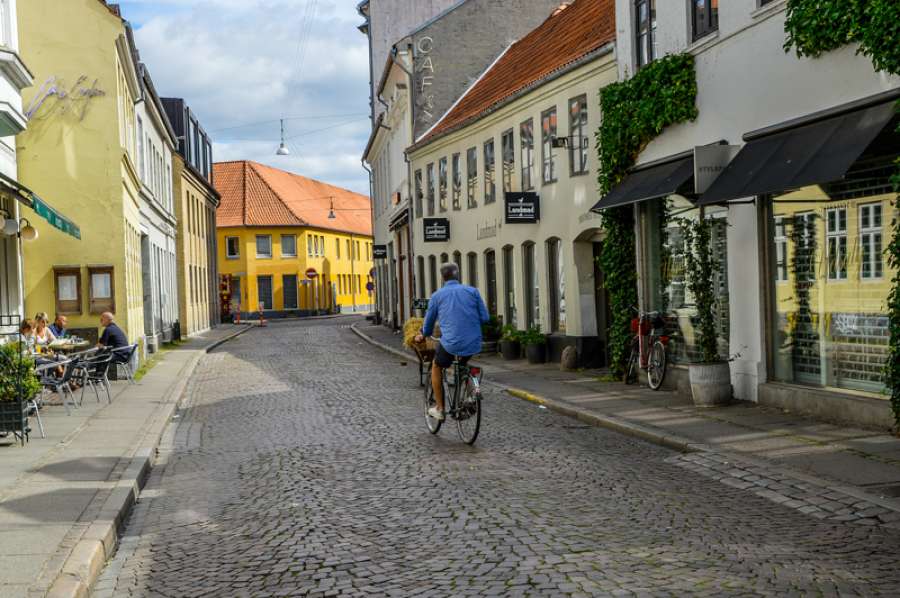 Last time we've visited Aarhus, all of the Mejlgade street stopped at Vinylrock Café when Kallidad - a band from Australia, played fast furious flamenco. Very close by you will find a narrow path with graffiti painted walls. Check what is on the other side!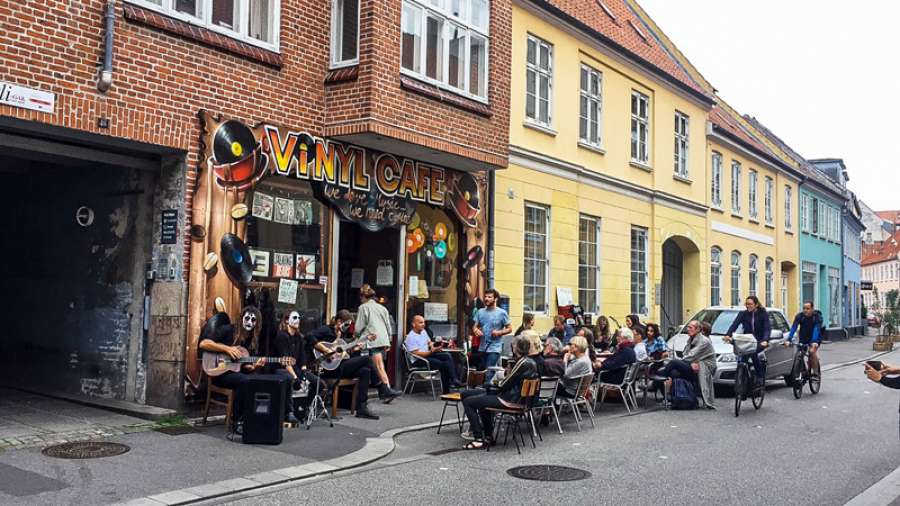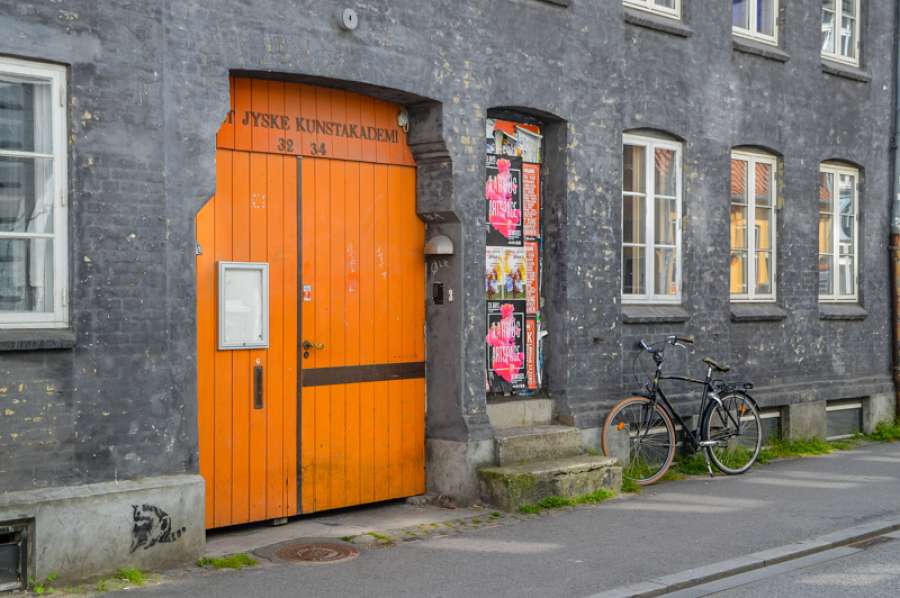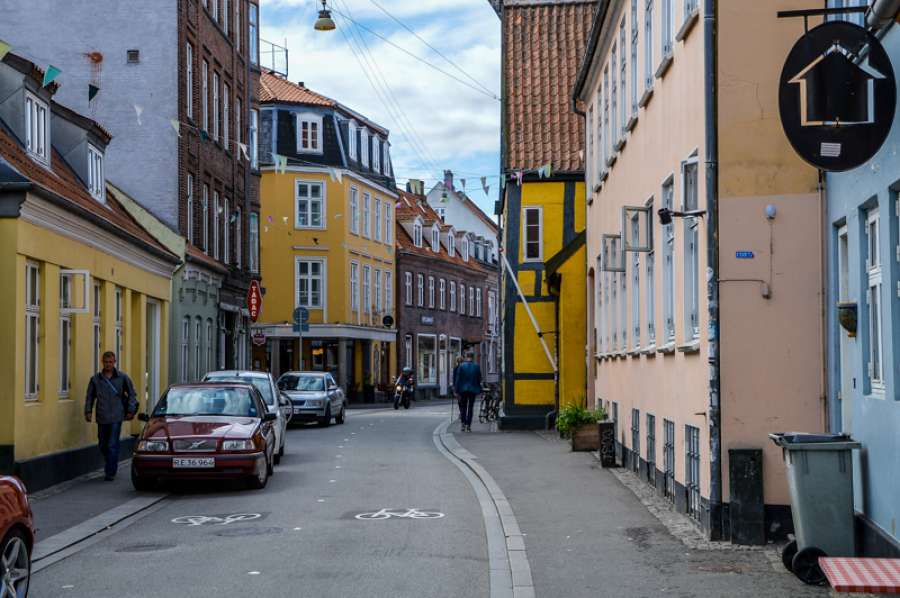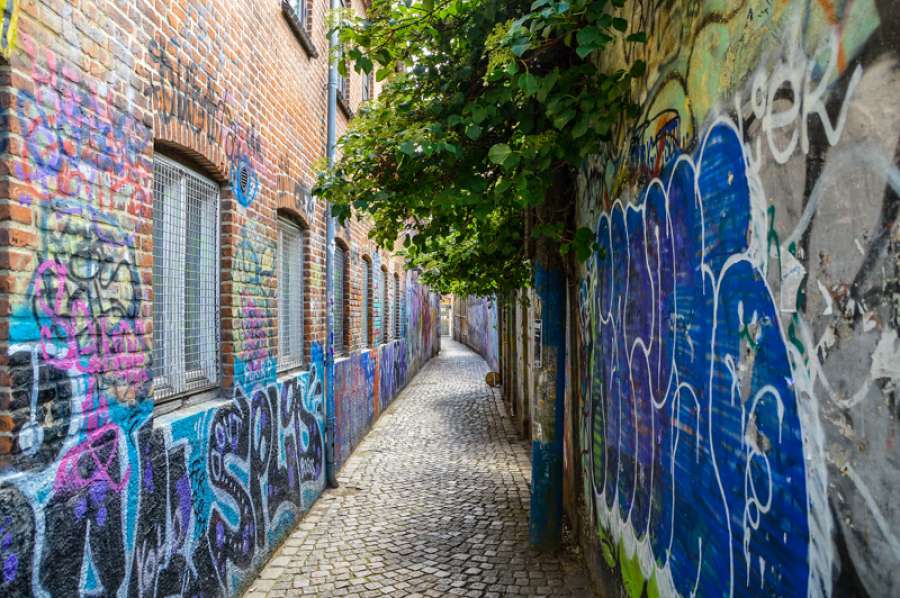 Search for streets Klostergade, Volden and Borggade to find yourself in the Latin Quarter.
AaRos art museum
You have definitely seen some multicoloured pictures of "Your Rainbow Panorama" by the Danish/Icelandic artist Olafur Eliasson before. Located on the top floor of the museum, the 360° multi-coloured glass walkway became one of the well-recognised international faces of the city.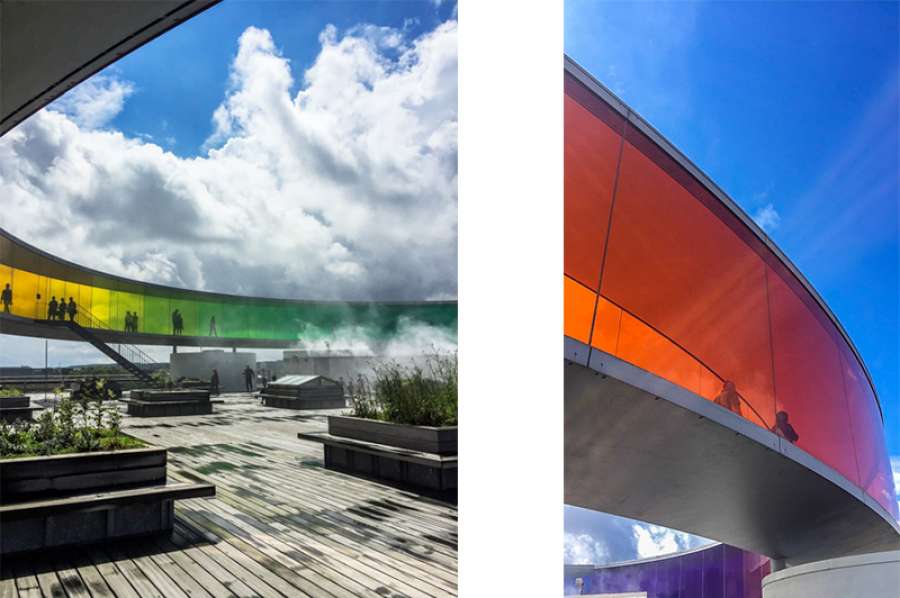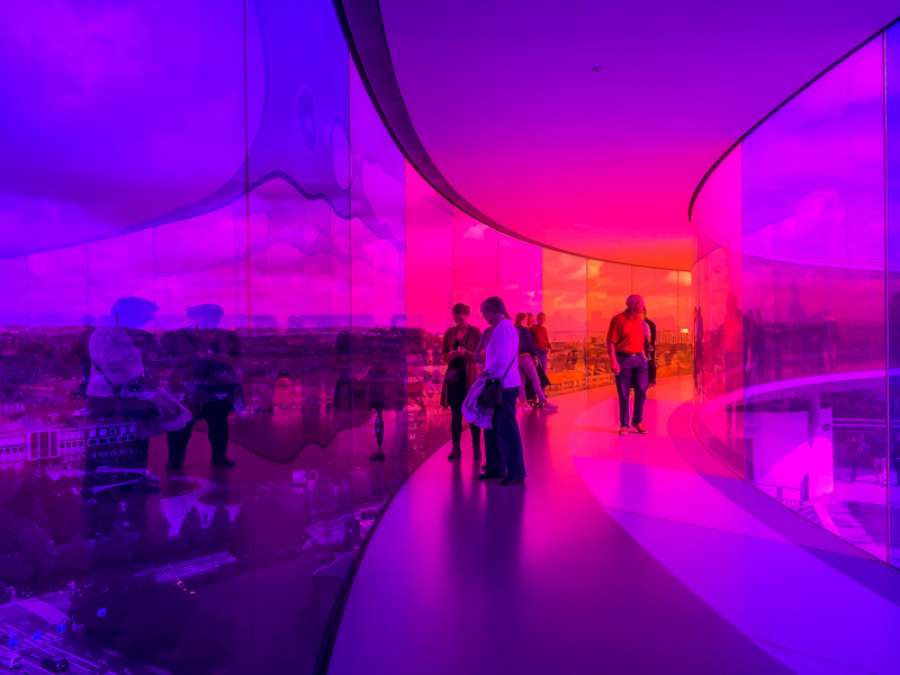 But AaRos is not only about the rainbow - get lost in time while exploring ten levels of the museum filled with modern art by Danish and international artists. Perfect for a rainy day, but more than worth to visit on a sunny one too.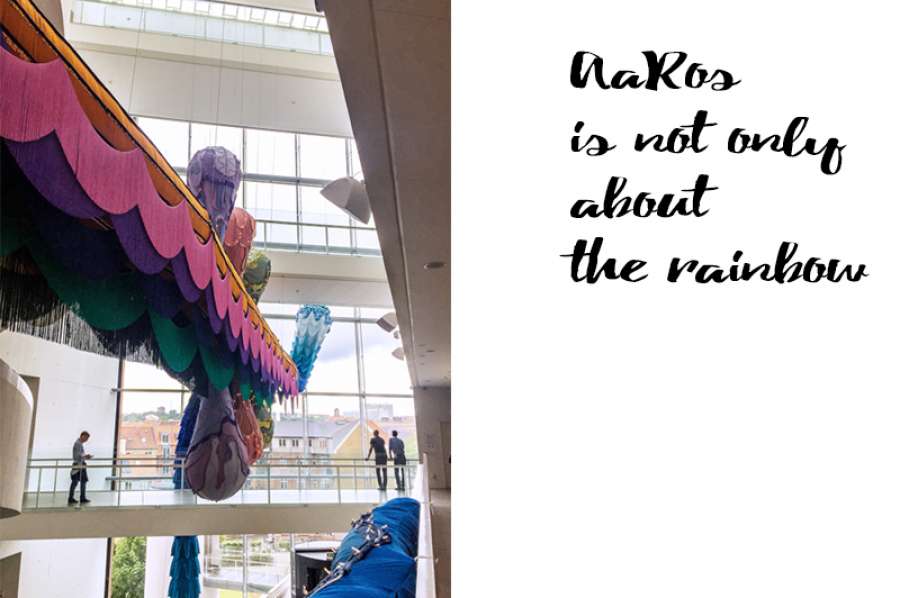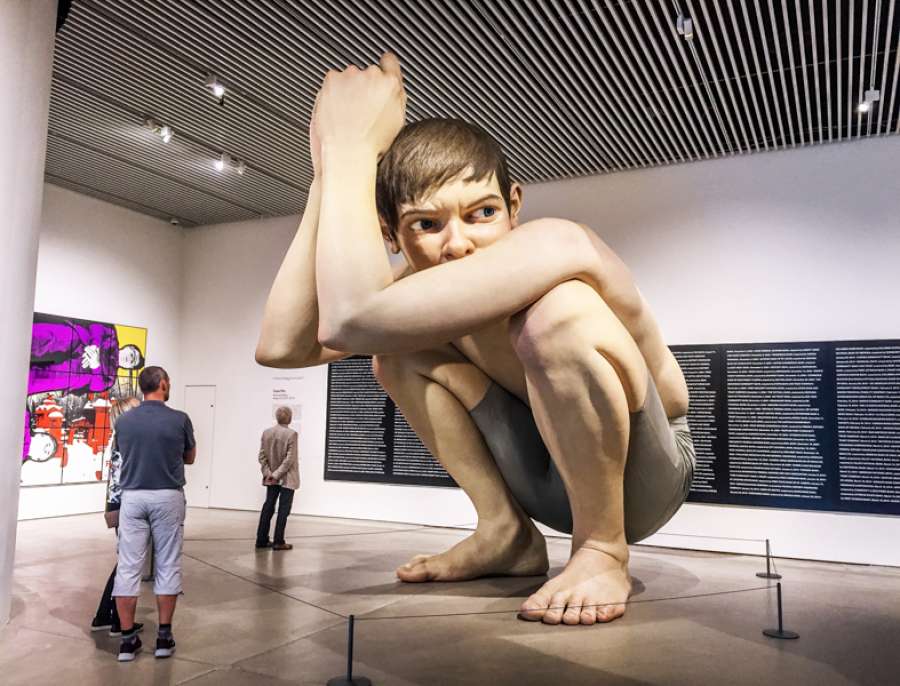 The Infinite Bridge
What about a bridge with no end? First time build and exhibited in 2015 by Danish architect studio Gjøde & Povlsgaard Arkitekter, the Infinity Bridge was recently rebuilt and now is there to stay.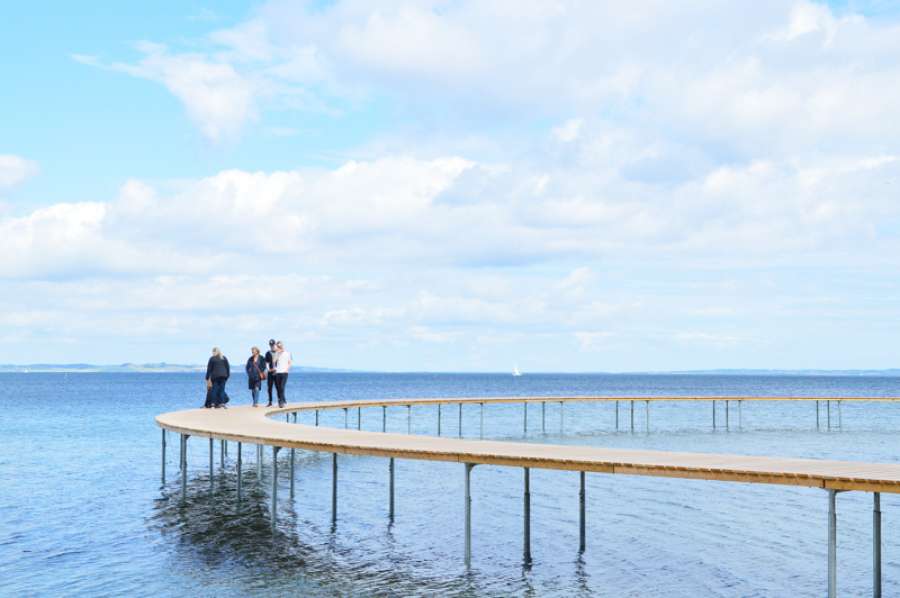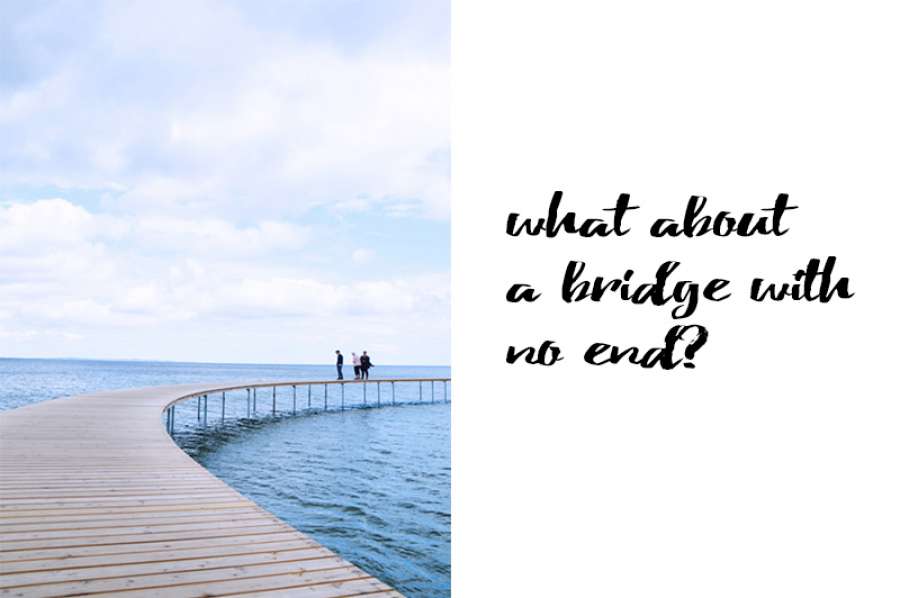 The walkable sculpture connects the city with nature, nature with the city, and addresses the boundaries. The Infinite Bridge is a perfect break spot for your walk along the seaside.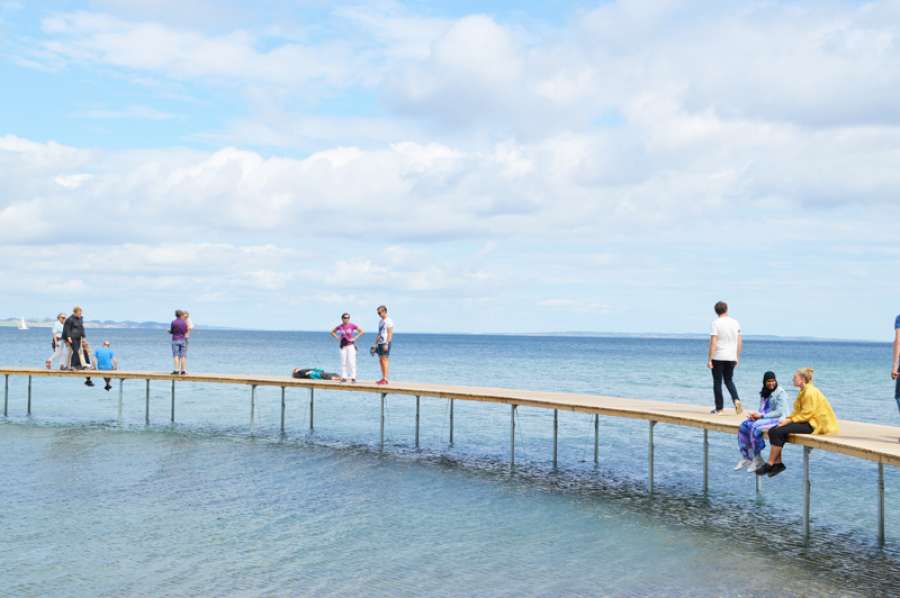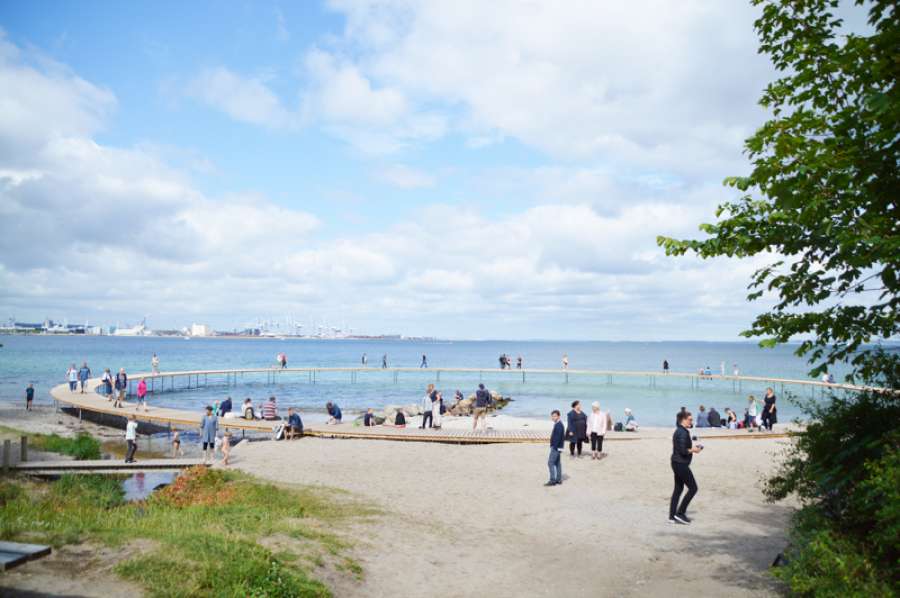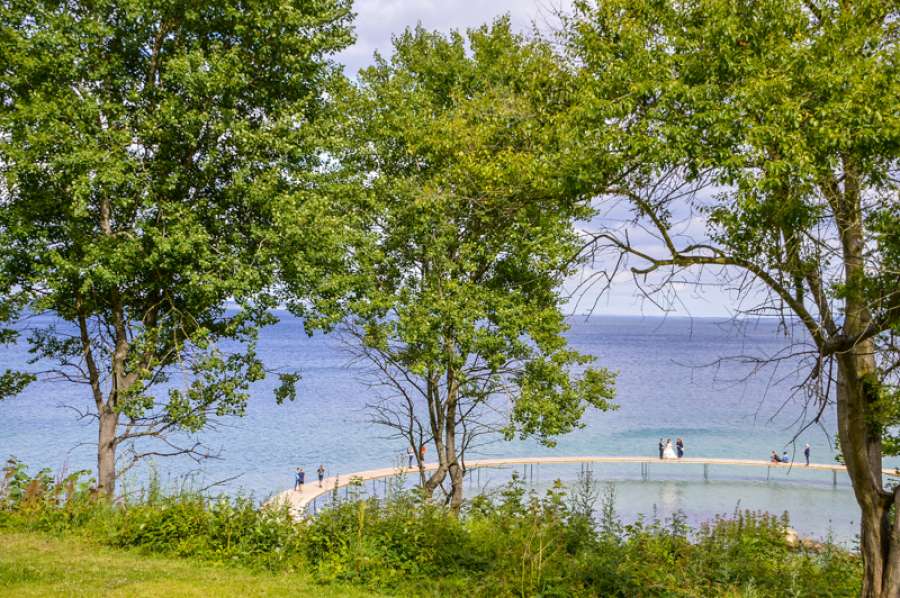 Møllestien
Oh Denmark and its idyllic cobblestone streets! Møllestien (translates as the mill lane) in Aarhus is one of them, hidden right in the city center. Pictures tell more than words!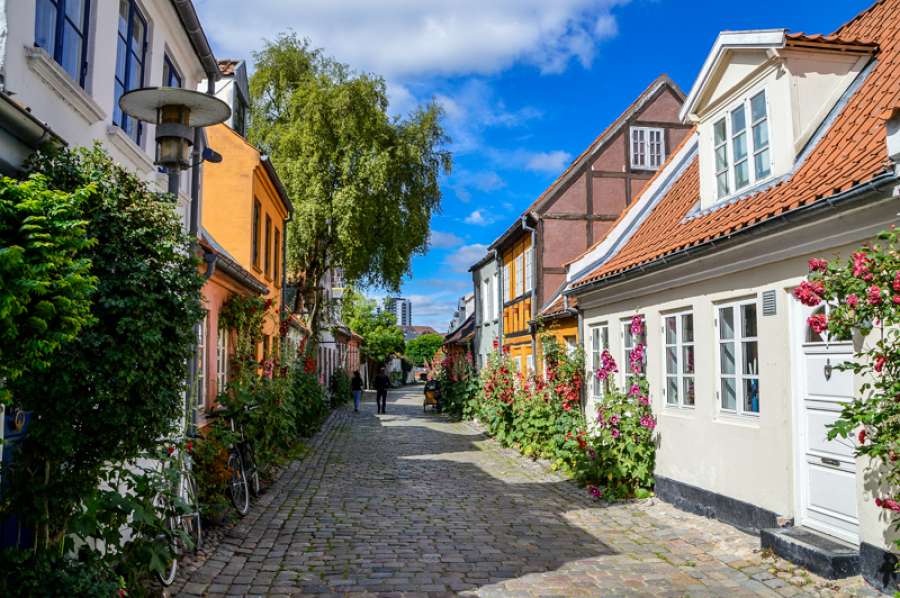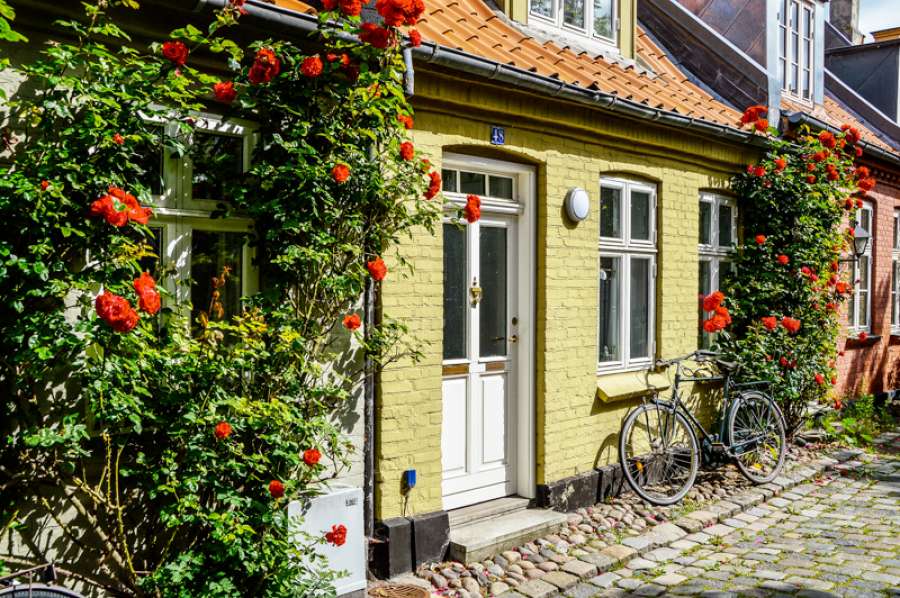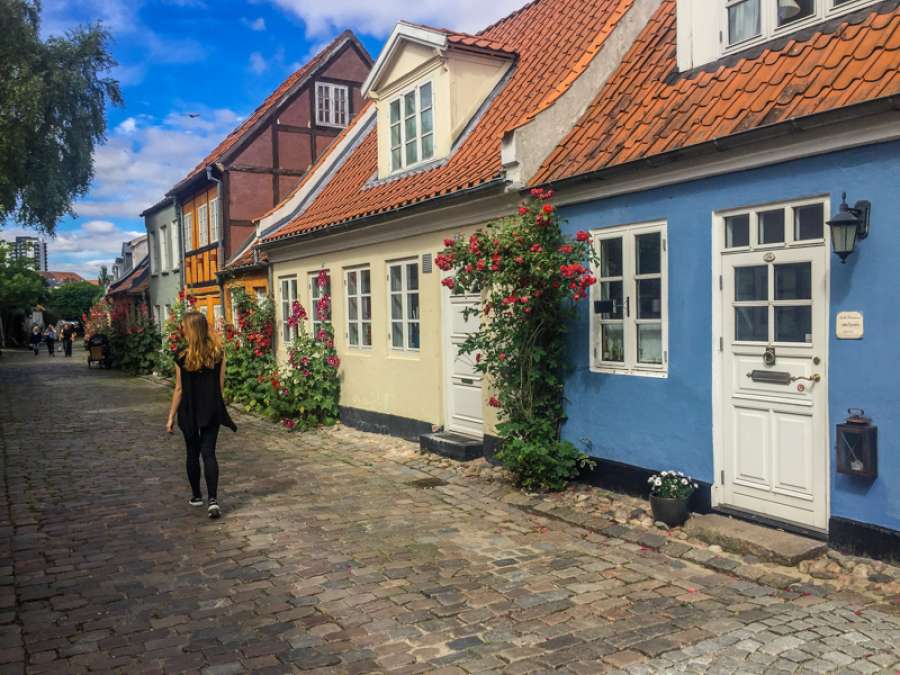 Dokk1
I am a big fan of libraries and modern architecture, so visiting Dokk1 for me was a must! Dokk1 is a place for the city and all its citizens: housing the Central Library, Citizen's Center, other institutions and businesses.
Grab a printed guide at Information to help you get to know the building better as well as all the cools facts about its construction history. Did not have much time for pictures here, after finding those tall arm-chairs with a view to the harbour. You will have to see for yourself!