One week in Odense: Expat in Denmark takeover
Last week me and Marco had some fun doing a takeover on Expat in Denmark Instagram account.
Expat in Denmark is a national initiative, ran by DI Global Talent, a part of the Confederation of Danish Industry, and contributing to making Denmark an attractive place to work and live in. We think Odense and expat life here is worth sharing, so we did!
Big thanks to those who followed along and for those who missed it, here is an overview with our thoughts about life in Odense, new habits, our Danish workplaces, hygge and more! Time to scroll down!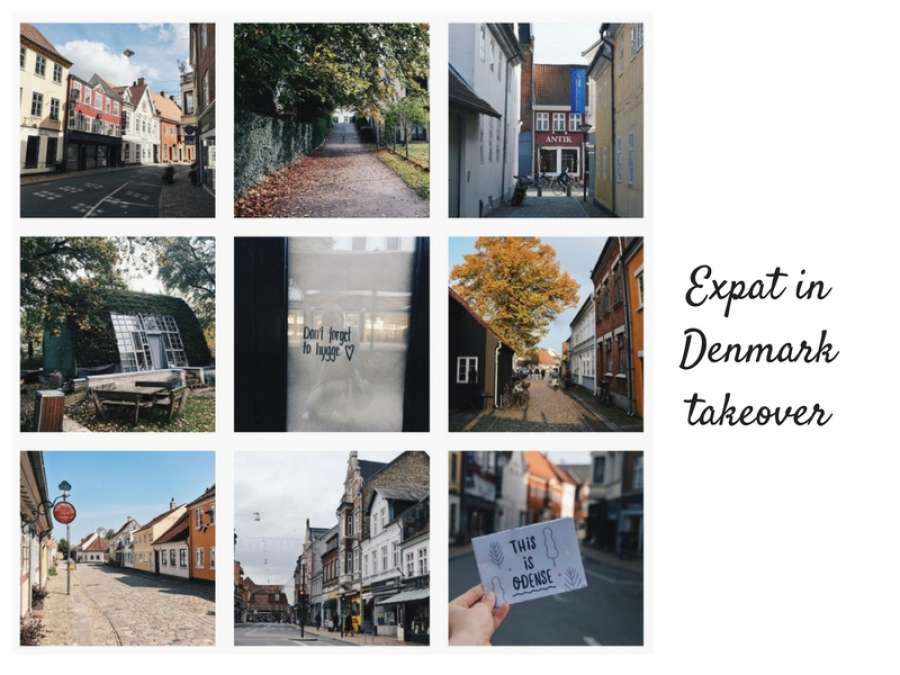 About us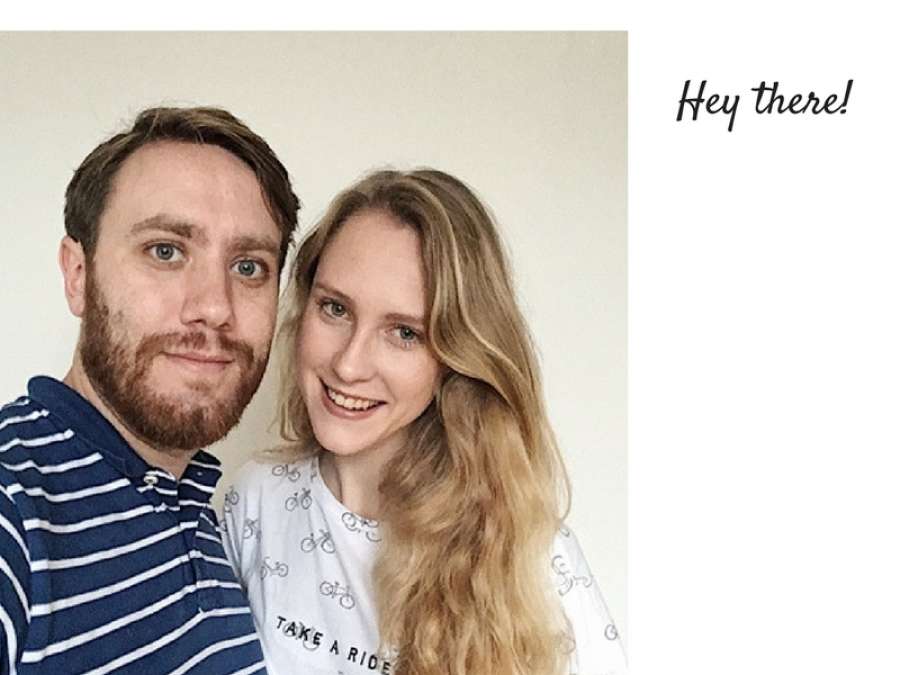 (the grainy selfie should remind you how not enough of light there is for pictures in the afternoons and/or early mornings)
"Hey there! We are Zivile (@zizivile) from Lithuania and Marco (@marcodanielmartins) from Portugal. Marco, the bearded one, moved to moved to Denmark 4 years ago, to work as a web developer. Marco is a big fan of LEGO, so Denmark was a perfect fit!
I moved here 3+ years ago for my masters degree at the University of Southern Denmark, fell in love with many things and stayed. Life happened and we found each other in Odense - the third biggest city in Denmark. Follow our takeover this week to see more of Odense and our life here."
About the Danish workplace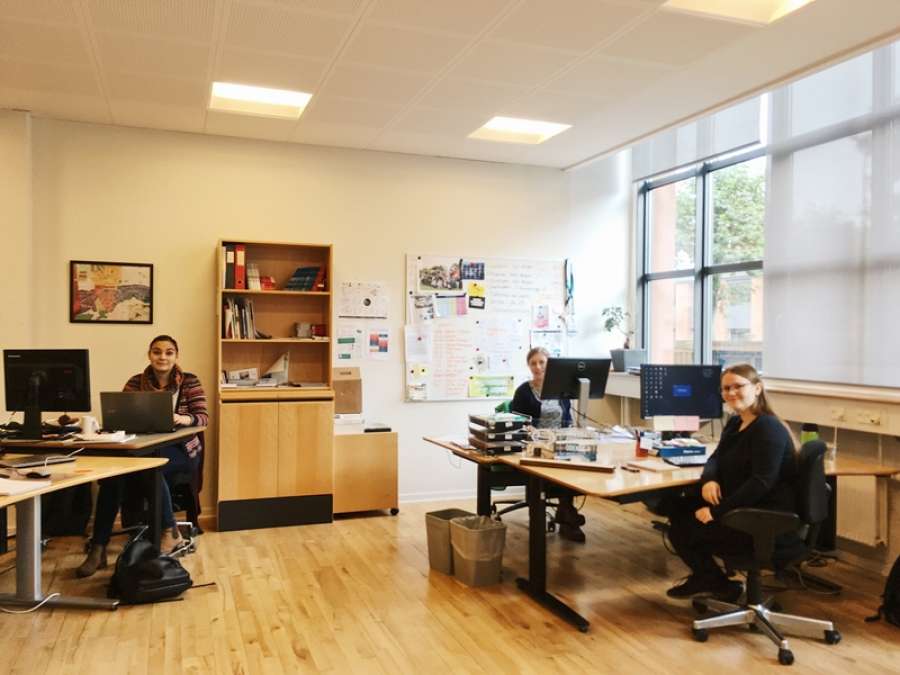 "Har du haft en god weekend?" is the phrase you will most likely hear from you Danish colleagues on a Monday morning. These little morning chats is a really important part of a work place culture. So welcome to #mydanishworkplace - @internationalcommunityodense, a part of Odense Kommune, where I work as a consultant.
Expat community is growing in Odense every year, especially within emerging IT and robotics clusters. Our team helps newcomers with practical questions, organise social events and activities. I will take you to some of them with me this week. Any fellow expats from Odense here?!"
Marco did not have much to say, but here is the amazing web developer's corner: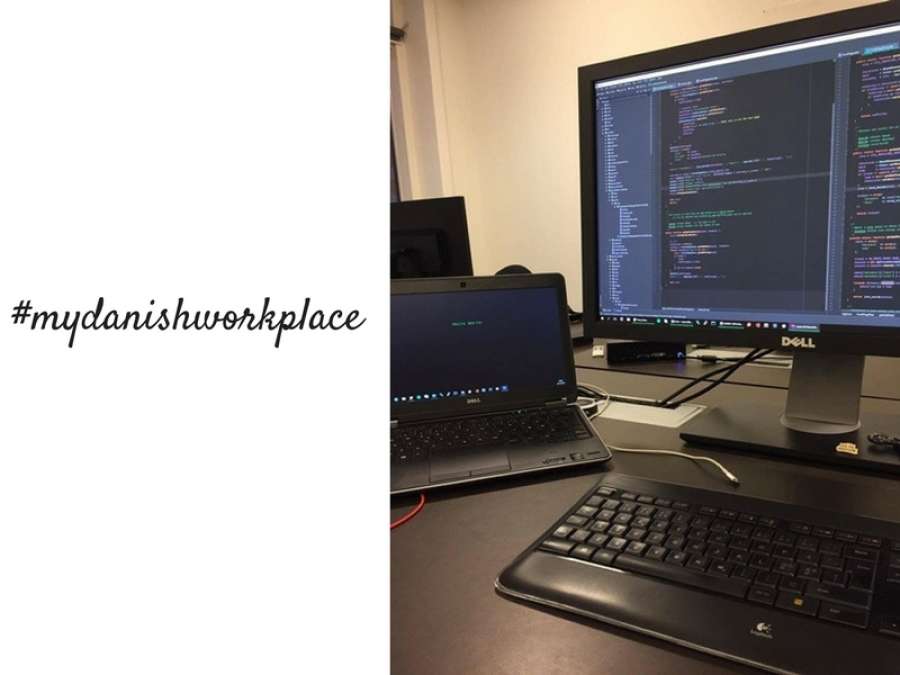 About meeting new people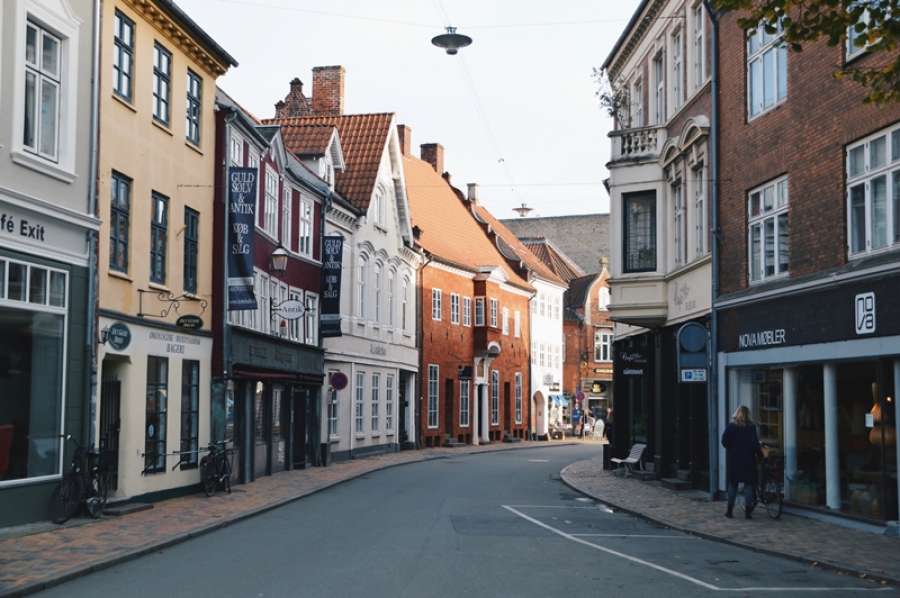 "Every second Tuesday I meet with other accompanying partners at @internationalcommunityodense's Spouse Café. A good company and a cup of coffee to start the day, while exchanging thoughts and experiences of living in Denmark.
I love meeting people who have just moved to Denmark and hear about all the new discoveries and somewhat Danish life weirdness they do notice. Things get pretty normal very soon once you live here for a while, don't they?"
About cultural life in Odense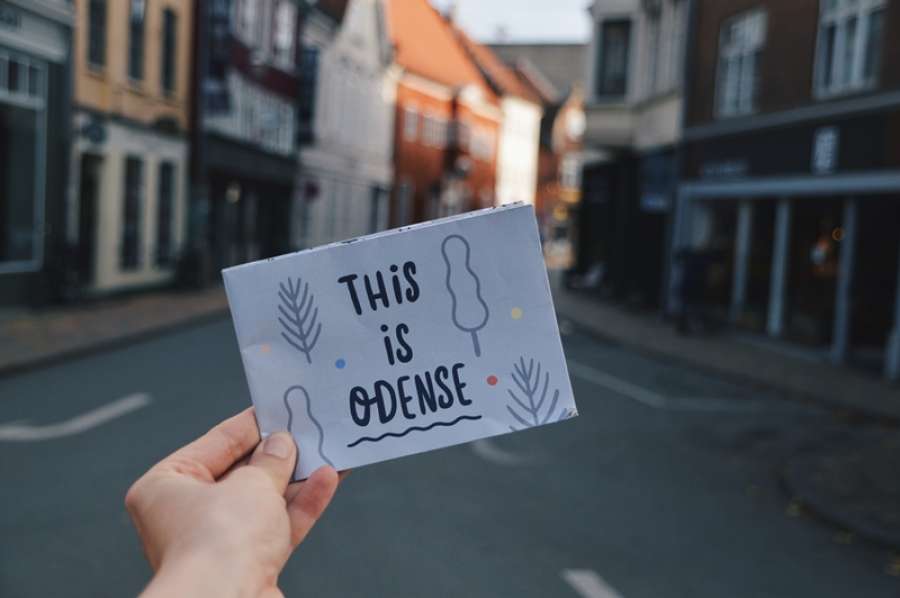 "Odense might be a small city, but there are definitely many things going on! There are 56+ festivals taking place in Odense a year and lots of smaller events, such as @sofarsoundsodense. This makes our life here way more fun, especially during the dark winter months.
Lots of initiatives are ran by volunteers, fueled by passion and love for the city. Once you are visiting Odense and looking how to spend your time, we recommend you check @thisisodense, @odenseevents for inspiration!"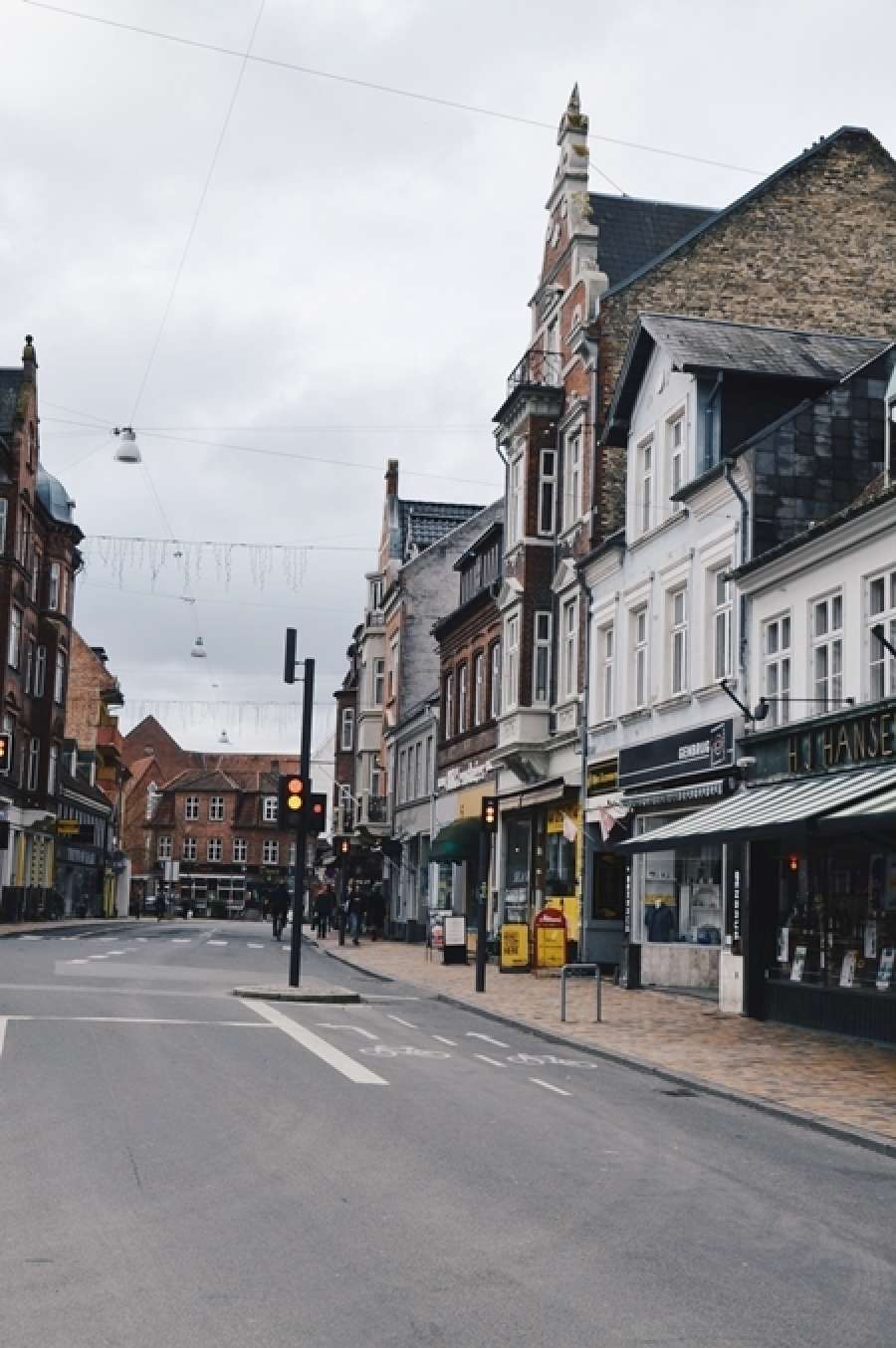 About the Danish language
"Snakker du dansk? Learning Danish for us was not so easy.
After a couple of years in/out of the language school Marco decided not to struggle with ø æ y å and that English is enough while working as a web developer in an international team.
For me, with a background in social sciences, Danish language was not a choice but a need. Working in a Danish environment is a huge help practicing my Danish. It is a process and you need to be dedicated, but what a relief once you can have long conversations in Danish (and people understand you!) What's your story of learning Danish?"
About H.C. Andersen
"Odense is a birth place of the famous fairytale writer H.C Andersen, so it is not a secret that everything here is somehow Andersen related: a marathon, an airport, festivals, even the traffic lights are decorated with Andersen's figures.
A fairytale fan, or not but the old town quarter is definitely a magical place for an afternoon stroll."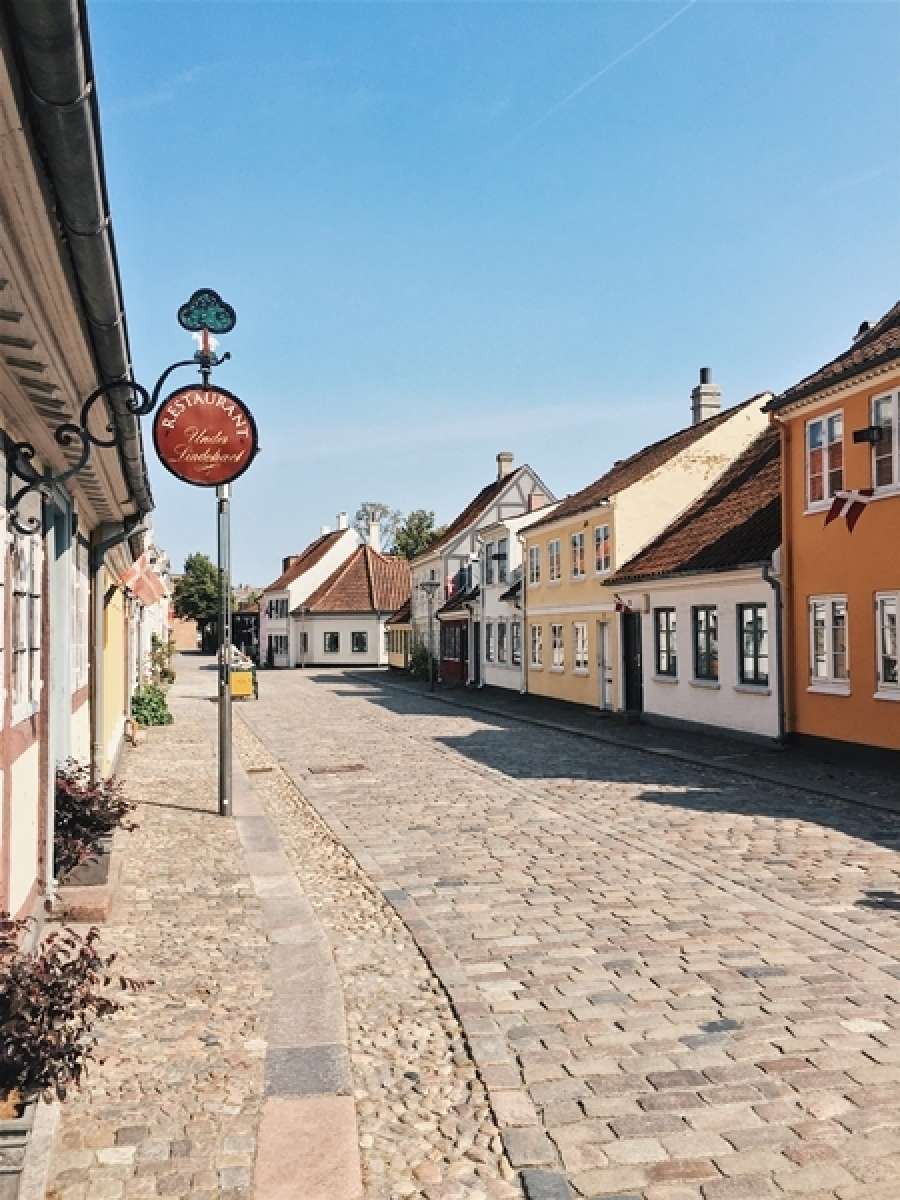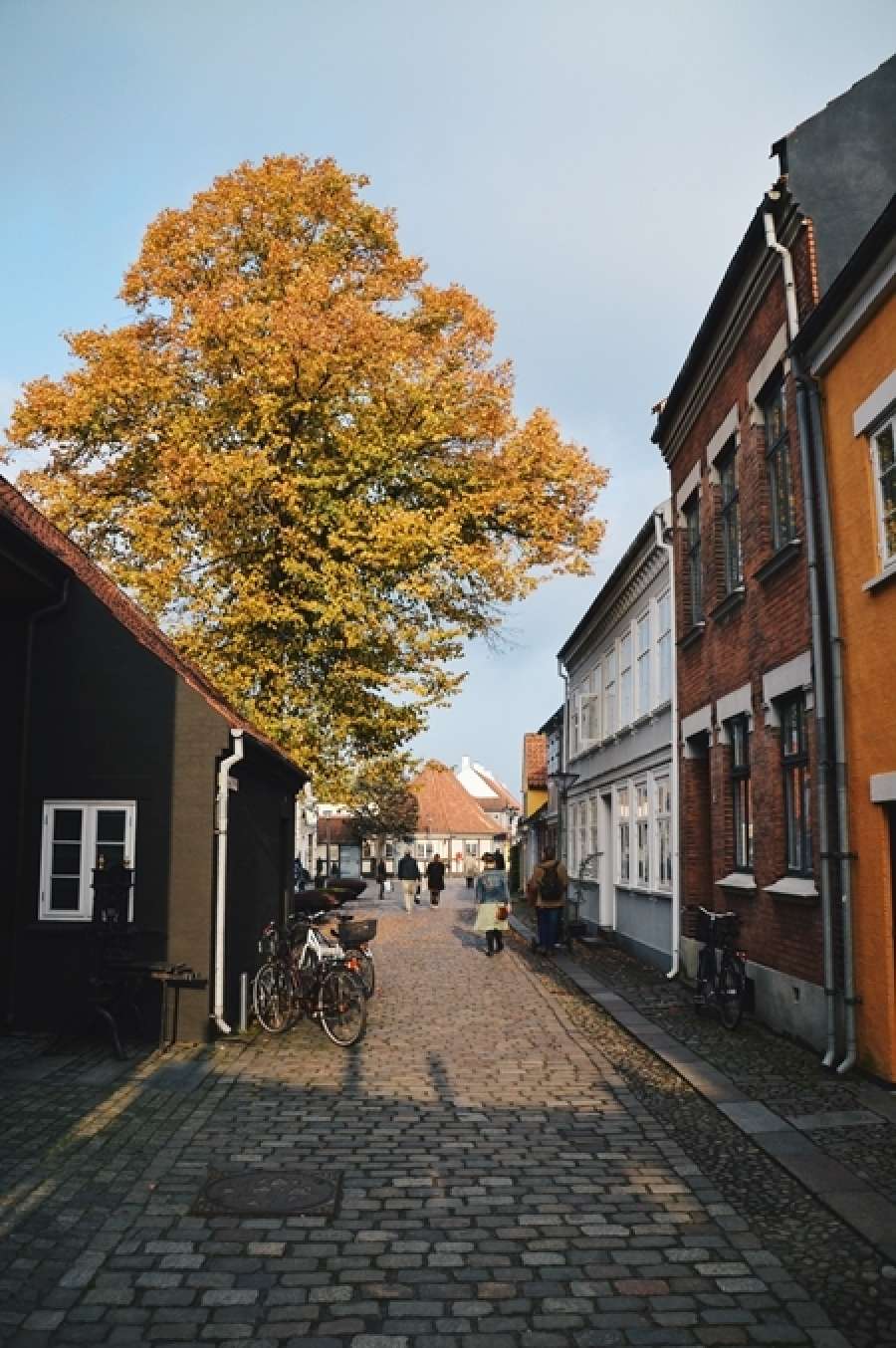 About the work-life balance
"Denmark is known for a great work-life balance, so what do we do with all the free time?
When we are not out and around the city, Marco usually works on his personal web projects, reads comic books (big Marvel fan here!) and constructs LEGO.
I blog about people, culture and life in Odense on joyfultalks.com. Today I am on my way to interview @alexaflute - a Romanian flutist based in Copenhagen/Odense How do you spend all that free time in Denmark?"
Note: the interview with Alexandra is on the way, stay tuned!
About hygge
Don't forget to #hygge!
Once in Denmark you can't avoid the Danish concept of coziness and enjoying the good things in life with good people.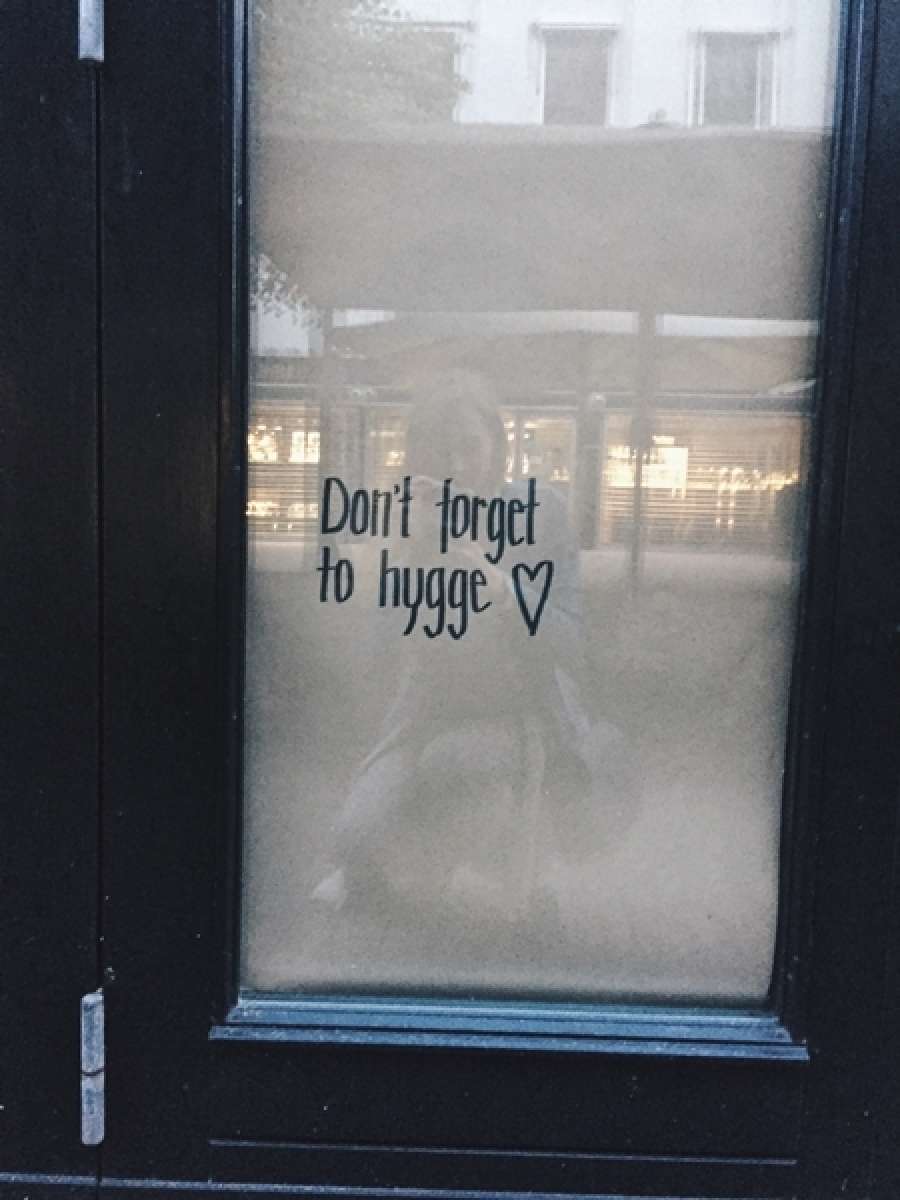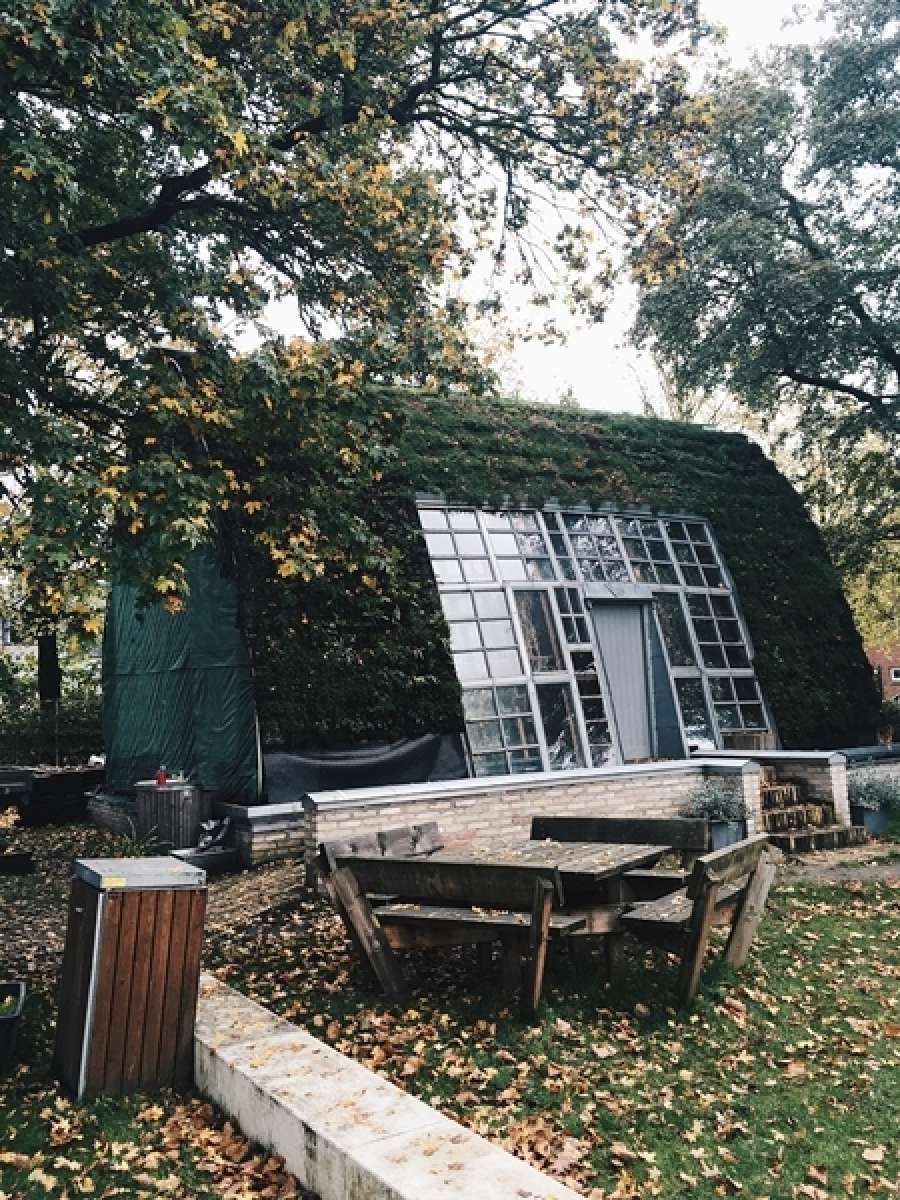 About International Meetup
"It is the last Thursday of the month, this is when monthly International Meetup takes place in Odense. For us it is a way to expand the network and socialize with a bunch of expats and other internationals.
At the meetup today we will also have a spice making workshop, where we will make our own chai."
About biking
"Biking. To work, to school, to a party, a job interview, for grocery shopping, even shopping at IKEA (you should have seen us when we just moved!). Biking as a way of transportation was completely new for the two of us, used to comfy cars and (not so comfy) public transport. Now I can not imagine my life without a bike and a big basket!
Was it also new for you? Do you enjoy bike-lifestyle in Denmark?"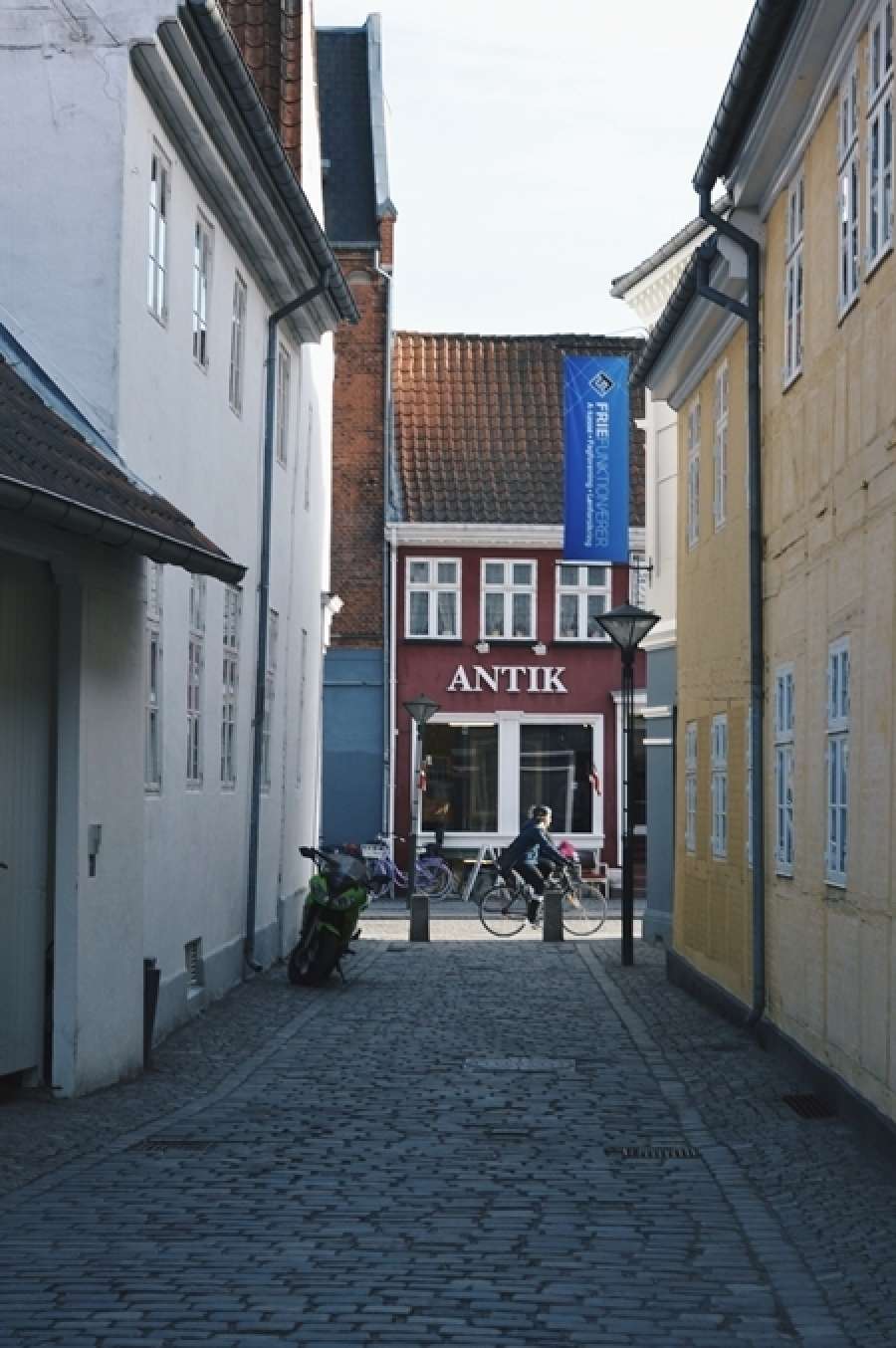 About the green areas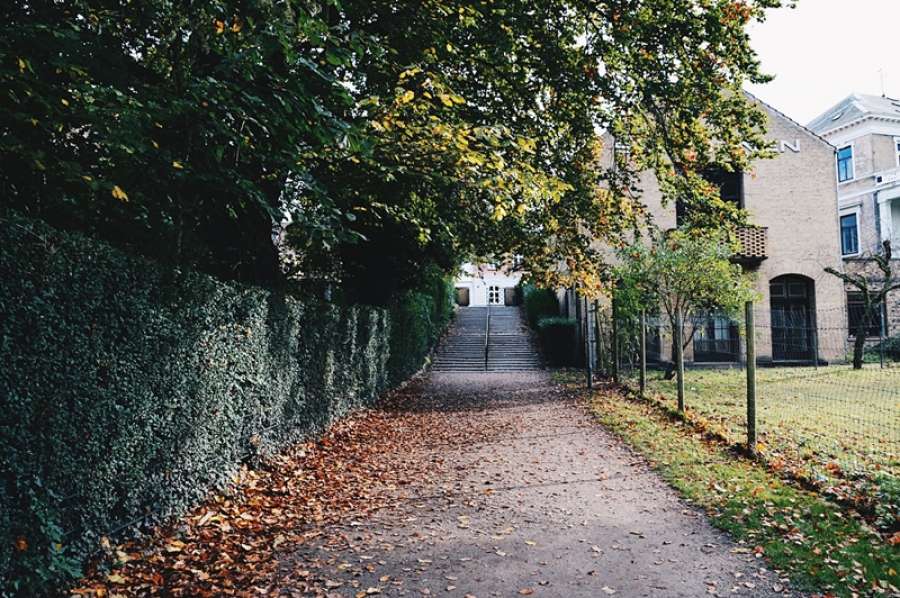 "Loving Odense for all the green spaces right in the city center. Here is a picture next to Eventyrhaven (aka the garden of fairytales), which is a charming place at any time of the year."
About the cold days
"All I want to do on these windy days is to cozy up inside, with warm drinks, good food and books or tv shows.
Here is a throwback to a sunny afternoon in Odense a couple of weeks ago."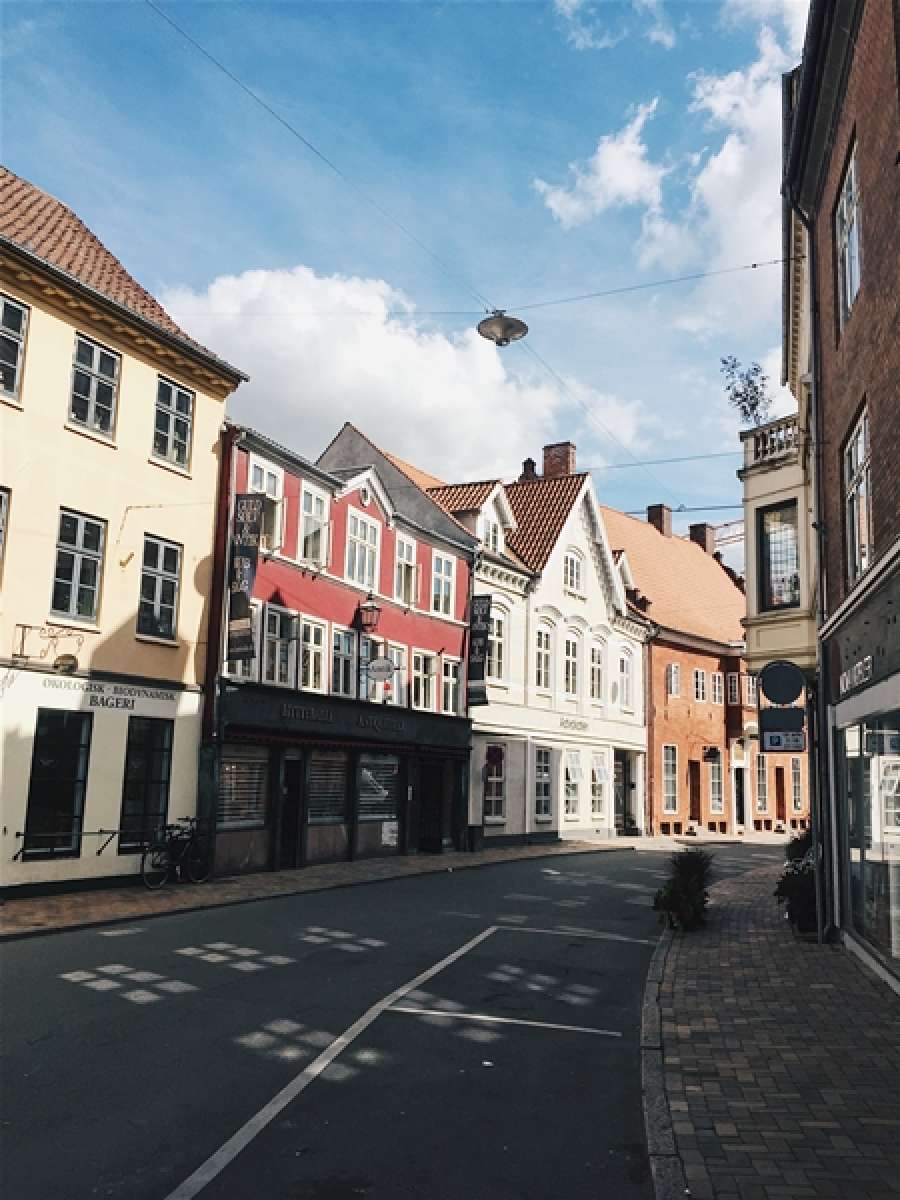 About the transformation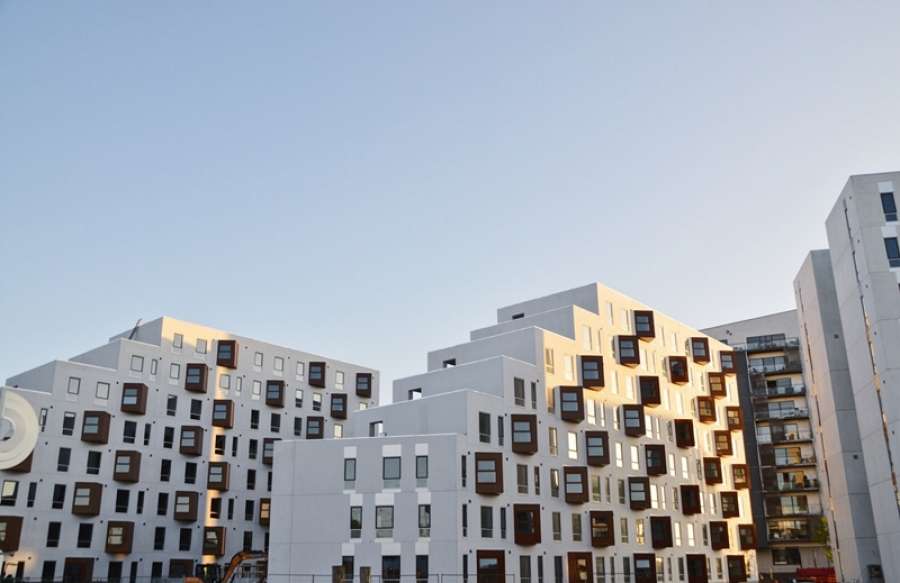 "Odense is a city in transformation. None of the buildings you see in the picture were there once we first moved to the neighborhood and that's just a very small part of the development. And though it means many construction and road works around the city, it is somehow fun to be a part of the change.
Many of the changes do not affect us directly, others mean that gastro and cultural scene in Odense is now booming more than ever. We have changed a lot while living abroad, so it is good to know that the city is changing too."
And finally...
Thank you for scrolling down here and checking out our takeover on Expat in Denmark Instagram.
It is always a pleasure to show more of Odense and our expat life in Denmark. Cheers and see you on Instagram!