In the streets of Fundão
My mood for the last couple of weeks could be described in one Danish word - reiselyst, better know as wanderlust. Can't wait to travel somewhere! While future adventures are on the way and plans are being noted in the blank pages of my bullet journal, it's time to look back on my last trip to Portugal at the end of December. Let's walk in the streets of Fundão.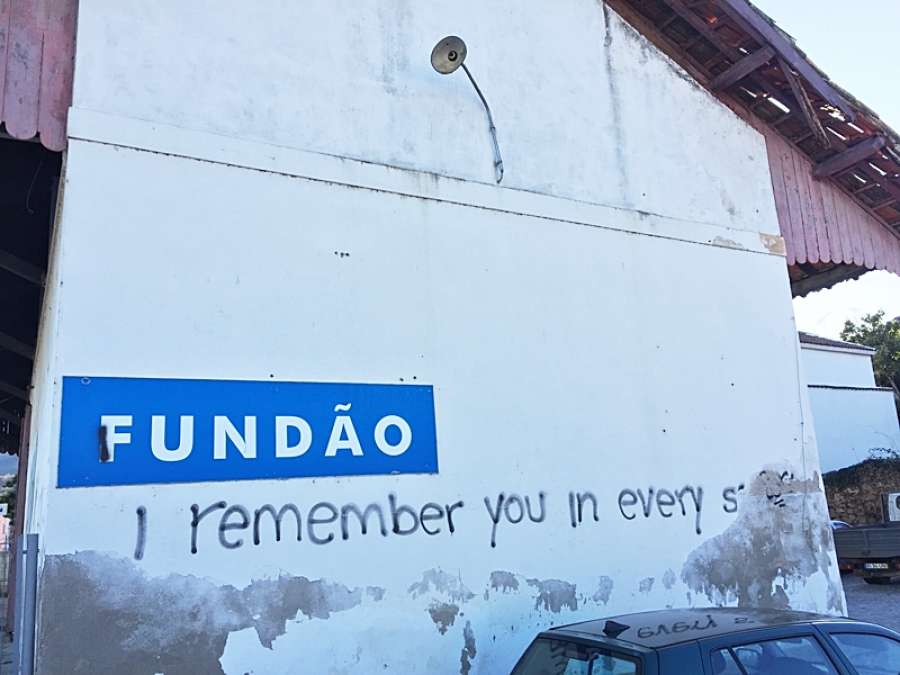 Being a part of a an international couple means that we celebrate major holidays, such as Christmas, in a different home country each year. This time we spent Christmas holidays with our Portuguese family in a tiny mountain village called Enxabarda in central Portugal.
When not hanging out with a family or exploring the Portuguese mountains (like this or like that), we headed to play tourists at the nearest city - Fundão. A city you will probably never plan to visit on purpose, unless you are a big lover of sweet dark cherries. The region of Fundão is well known for its cherry industry, Cherry festival and tours around blooming white cherry fields in springtime. In December, the cherry lovers are not there and life goes by its own slow pace.
Another great thing about Fundão - calm streets, and there is always time for a cup of espresso and pastel de nata - a sweet combo one should try when in Portugal, at a local café.
And lots of street art. Well known Portuguese street artists turn the empty walls of the city into art works. Here are some of my favorites: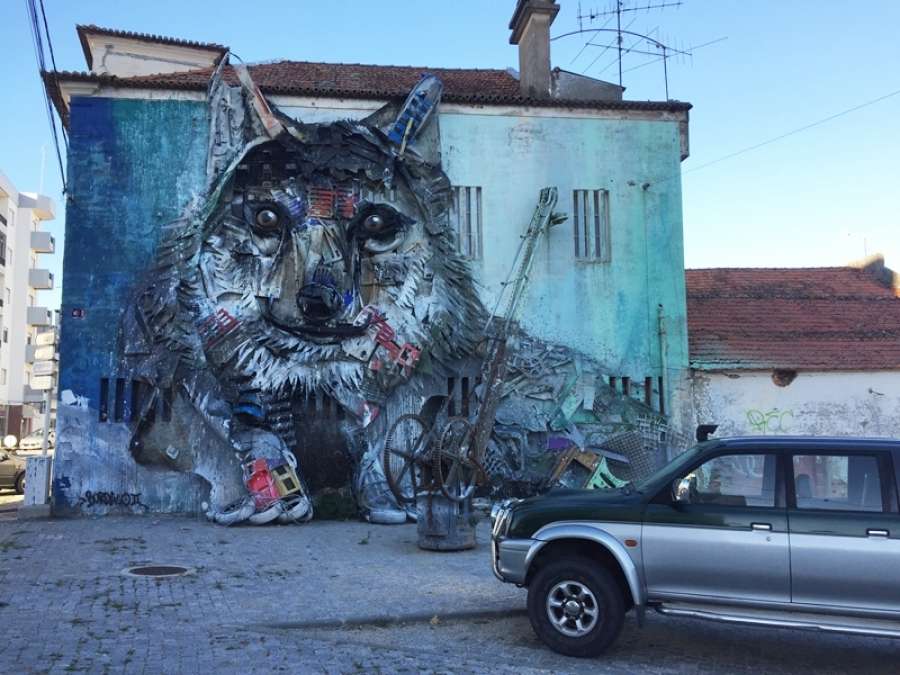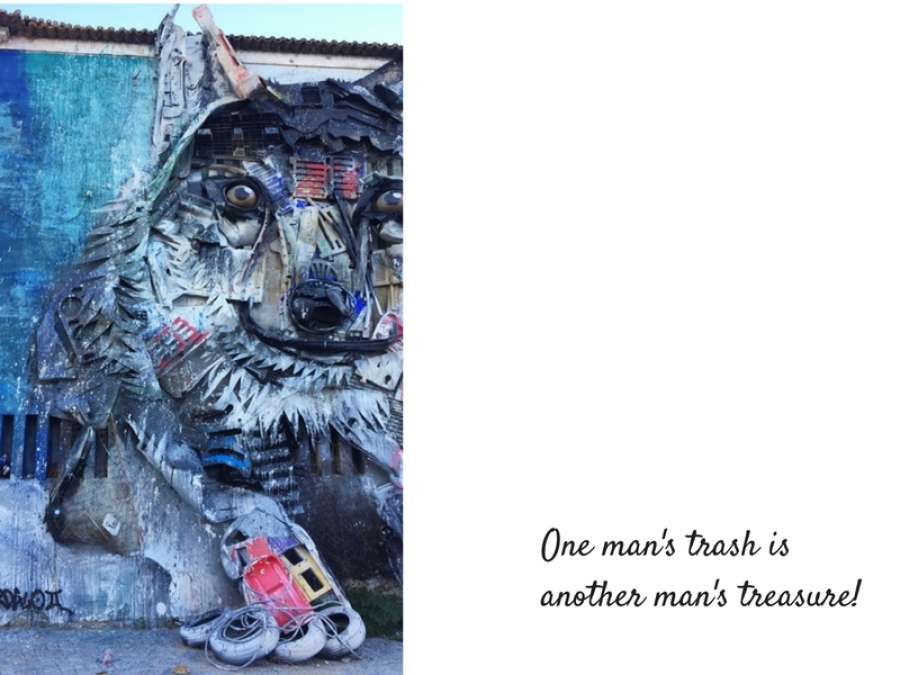 Whenever in town, I always stop by the Wolth, a street art work created out of various trash, by the Portuguese street artist Bordalo II. One man's trash is another man's treasure!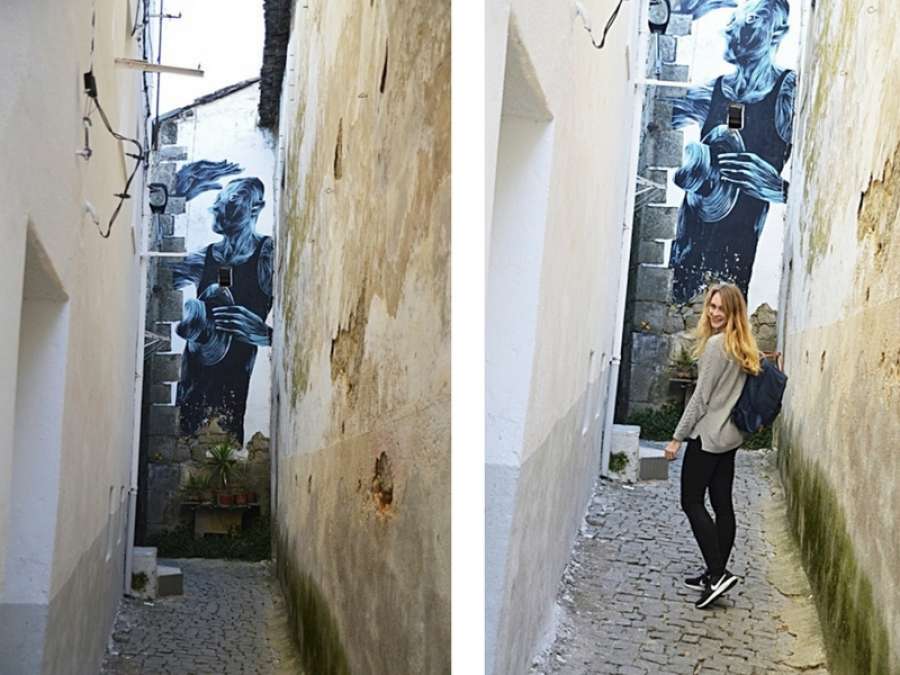 In a middle of a narrow street, there hides a path leading to this artwork by António Correia, aka Pantónio.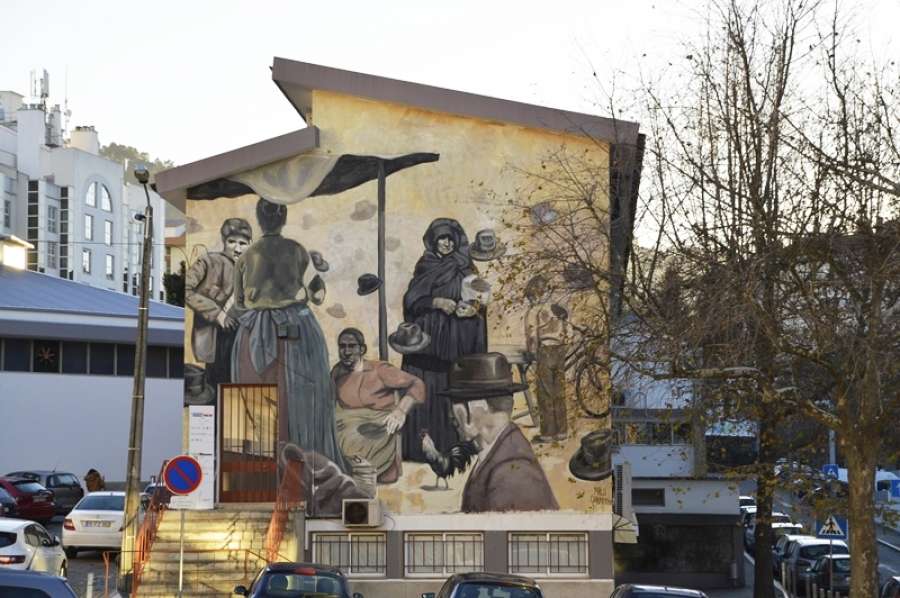 There are no traffic jams in Fundão, unless it's Monday, also known as the market day. Then you also have a trouble with parking. The city is buzzing on Mondays because of the local market, where you can buy all from local goods and crafts, to towels with a Portuguese flag on or t-shirts with a name Ronaldo. This wall is right at the entrance to the city's market square.
Every city is charming in it's own way. What's your next travel destination?