Peter and Kristina: bringing piano music to the streets of Odense
Some of the greatest ideas are born spontaneous, in a shower or during a lunch break. Something similar happened to two Slovakians living in Odense - Peter Moško and Kristína Sopúchová - the team behind Street Piano Project in Odense. This time dive into joyful talks about creativity, passion for music and friendship.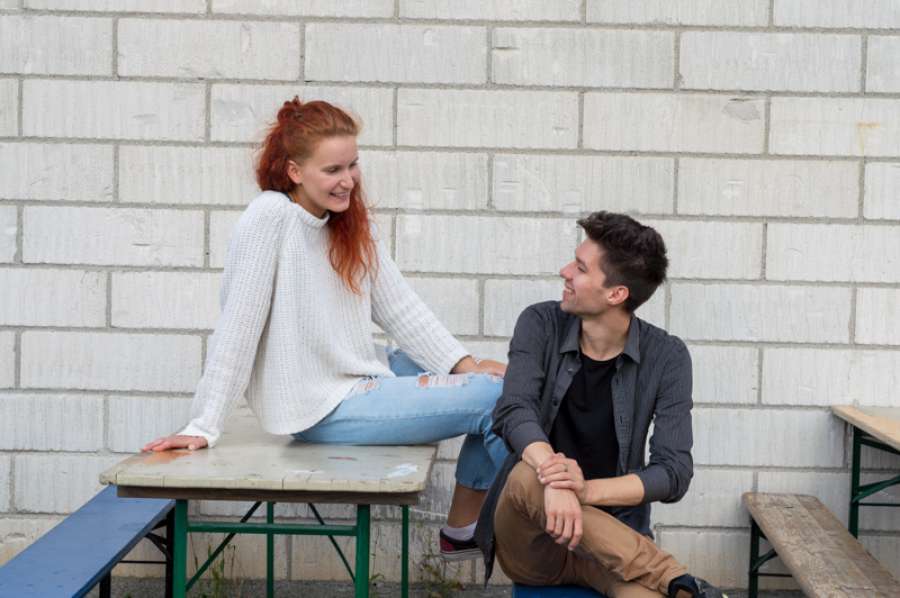 What led you to Odense and what's keeping you busy here?
Kristína: I have recently graduated from Erhvervsakademiet Lillebælt, with Hospitality Management degree, which was the reason I have moved to Odense in the first place. Soon after my graduation, I started working together with Peter in his company Creative Projects, where I work with video production, photography and marketing.
Peter: I moved to Denmark to for my master studies. I wanted an experience in a new country and did not have an idea to stay in Denmark at first. After my studies I have decided to focus on my personal projects and use my skills as well as passion for creative projects. Last year I started my own company - Creative Project Agency, which is now responsible for creating Street Piano Project in Odense.
(Photo by Kristina Sopuchova)
Tell me more about the Street Piano Project! What is it all about?
Peter: With Street Piano Project we want to connect artists, musicians and bring something for people to enjoy in public places. The idea was born spontaneously at a co-creators meeting for Generator festival. I play piano and teach improvisation, so I thought why not to include my passion for the piano in our new project. Originally Street Piano Project was meant to cozy up the streets of Odense for a weekend during the Generator festival. Luckily, we received lots of support and encouragement to continue the project. We would really like to expand it to other cities in the future.
Kristína: It is a project truly driven by passion. Our pianos were decorated by local and internationals artist: Vera Horn - a tattoo artist from Finland, Petra B. V. Rasmussen from Slovakia and Danish illustrator Katrine E. A. Frederiksen. Today we have 4 pianos in Odense, people can find 3 of them at Storms Pakhus, restaurant Franck A, Coworking Plus, and we are still looking for a place for the fourth piano.
Peter: With Street Piano Project we want to make public space in cities more attractive. During the cold season the pianos will stay inside, and in spring/summer we hope to find them home in outdoor areas. We are very grateful for our sponsors Kulturkontakten Odense, Odense Municipality, 4Sound and Generator Festival to helping us make this project come true.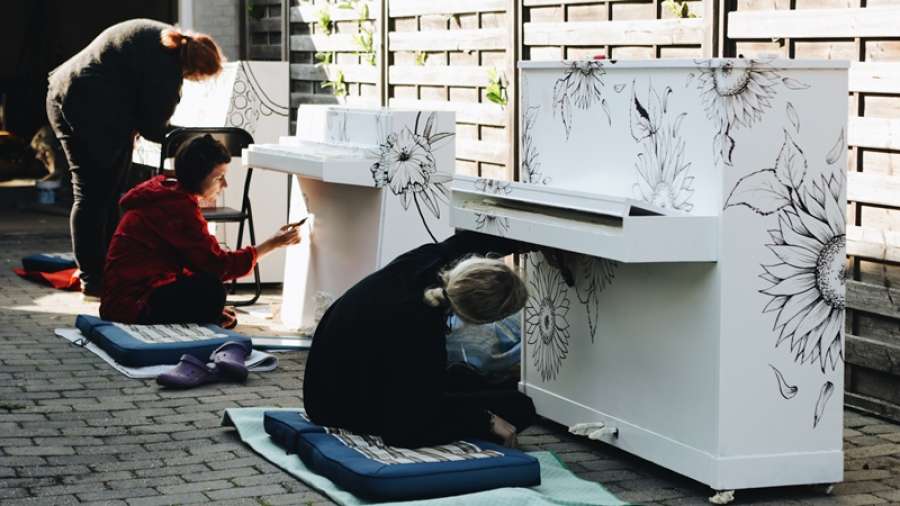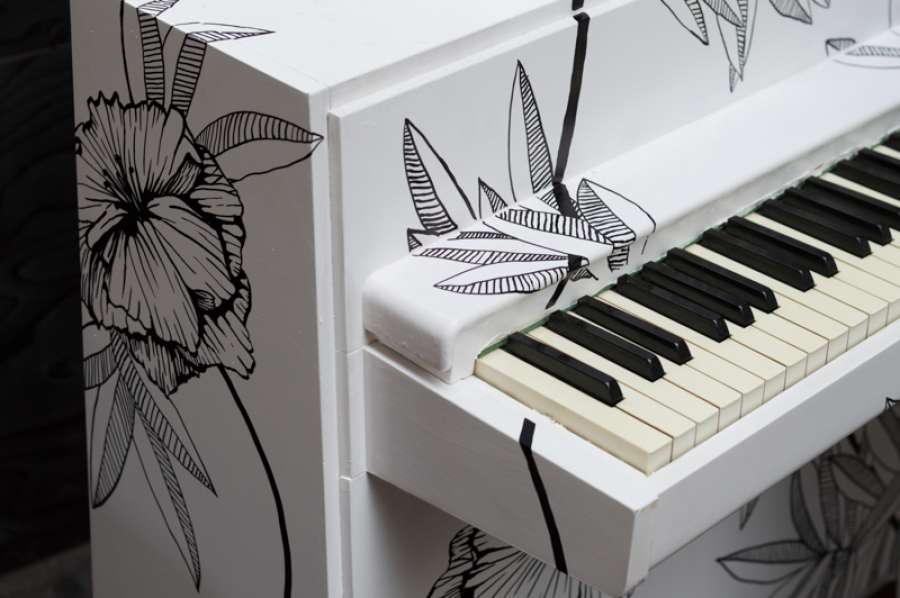 What inspires you in creative process?
Peter: I really like to try myself in different areas. I used to program when I was little, later I started working with 3D graphics and animation, now I focus on video production. After graduation I told myself, that I will do as many things as I can, and that I will not put myself in one frame. Being a generalist led me to where I am today. Knowing, that I can apply multiple skills, helps me being creative.
Kristína: My story is different. I was not supported in many of the things I wanted to do, when I was a child and therefore, I had to put all of myself into the idea and just go for it. But then last year, I had such a great study group - we were working on a project, that all of us were so involved in and passionate about. It was a break point for me. I realised that I am the most creative when I am surrounded by people with the same mindset and energy. The same goes for Peter: after I finished my studies he was one of the people to really push me towards the right direction.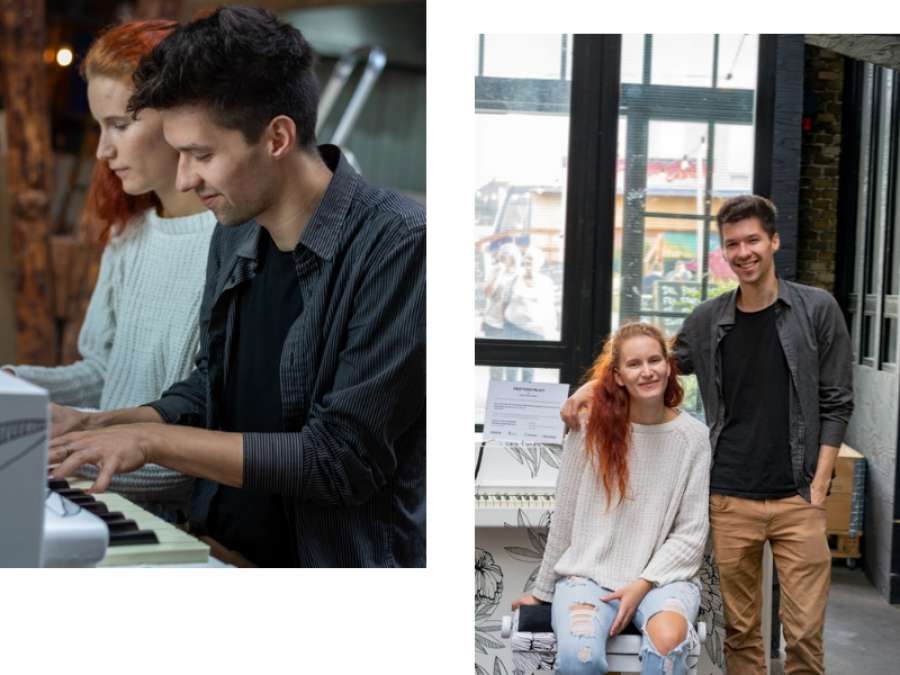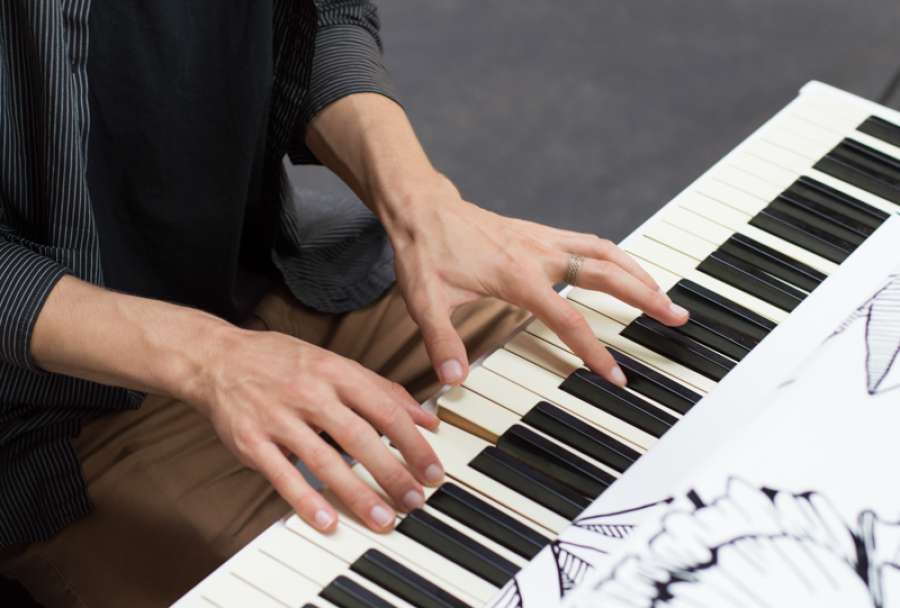 What are your tips for people who are full of ideas, but are not sure how to make it work?
Kristína: One of the most important things is people around you. If you want to do something you have to surround yourself with people who have similar approach, are energetic and positive.
Peter: I would like to point out the value of volunteering. Many of my personal and professional connections grew from volunteering. I would advise to join a local project, develop the skills you may have and get some new ones. Volunteering can really give you a boost of confidence. If somebody has a great idea, remember that nothing is possible to make alone: do not guard your idea behind thick walls, open up an work with others.
What's the best cultural experience you have had in Odense so far?
Kristína: When I moved to Odense 3 years ago, I was pleasantly surprised about the number of events and experiences happening, that are open to public and completely free of charge. I am glad to see that the city cares about culture and entertainment of people. In addition, I feel that Odense is very open for new projects - there is an open space for ideas and a great amount of support.
Peter: I agree with Kristína. There are more and bigger events happening in Copenhagen, but for me Odense is special for the feeling of closeness. It is easy to meet people and create relationships, which somehow become into friendships.
Talking about a personal experience I had - it is related to being a part of Sofar Sounds Odense. It all started with me buying a new camera and going to one of their first concerts. There was only one cameraman that evening, so I joined in and started filming the concert. Being a meter away from the artist in such an intimate environment was a mind blowing experience. Up until this day, in moments like these, I feel proud of being a part of a community bringing this musical experience to the city.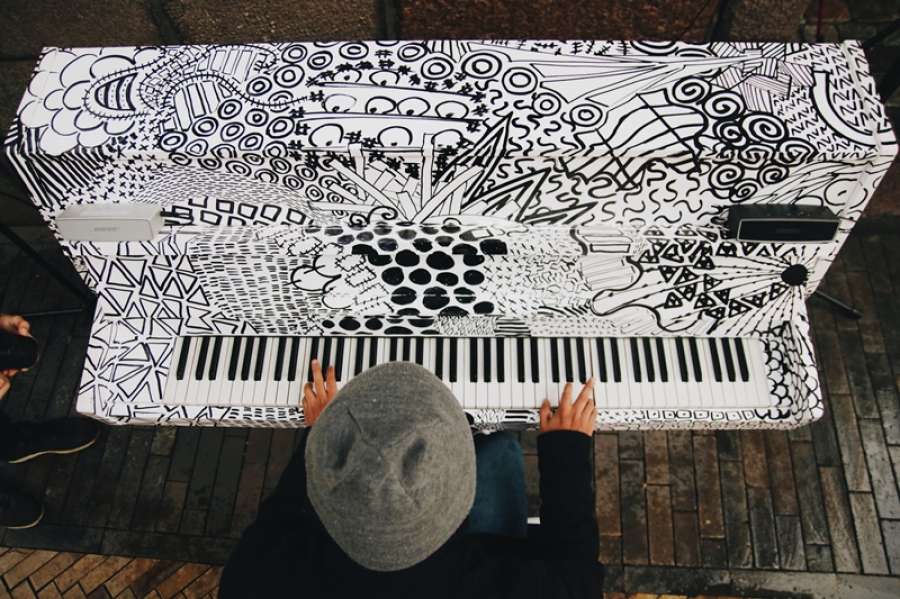 (Photo by Kristina Sopuchova)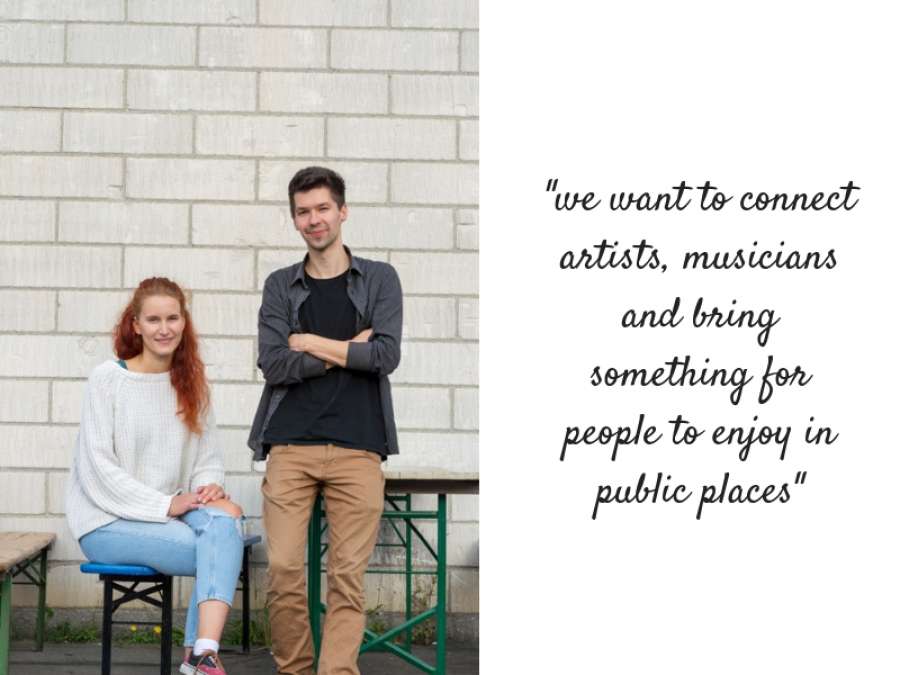 What's the most memorable experience you had in your creative work?
Kristína: We had such an exciting trip to Faroe Islands: we went there to film a wedding of our friends and ended up shooting an exclusive concert in a sea cave.
Peter: It all started with my other personal project - I started to teach people piano improvisation, with a goal to teach 100 people how to improvise on a piano. This led to an idea to interview famous musicians, as a part of the project.
Kristína: As we started to plan our trip to Faroe Islands, we started to look for other projects we could work on while we are there. We wrote to a famous musician and producer Kristian Blak, who is based in the Faroe Islands, and he agreed to meet with us. An interview with him led to us to filming an acoustic concert on a boat, in a middle of a sea cave. It was a crazy experience - we both got sea sick, the filming conditions were really challenging, but at the same time - magical.
What are your plans for the future?
Peter: When I started the company, me and Kristína started getting involved in different kinds of projects. Today we focus on music, artists and creativity. Sometimes we say yes to too many things, but it brings us these crazy experiences. There are so many things happening in Odense nowadays, and we want to help companies to showcase that and make the city of Odense more visible.
Find more information about Street Piano Project on Facebook and Instagram.