Meet WonderCoders: inspiring women to join tech world
I was around 14 when I first tried editing a HTML and CSS code, as I really wanted my personal blog to have different look, especially an orange background. Newly discovered universe of elements and tags, led to many after-school experiments. Unfortunately, no one ever told me, that continuing playing with the code, would maybe one day change my future, that code is the future.
Meet Plamena Cherneva – the founder of WonderCoders – an NGO aiming to educate, inspire and support women, who want to pursue a career in tech industry, and Desislava Chalakova - a volunteer manager of WonderCoders in Odense. We talked about women in tech, learning possibilities and the importance of empowerment.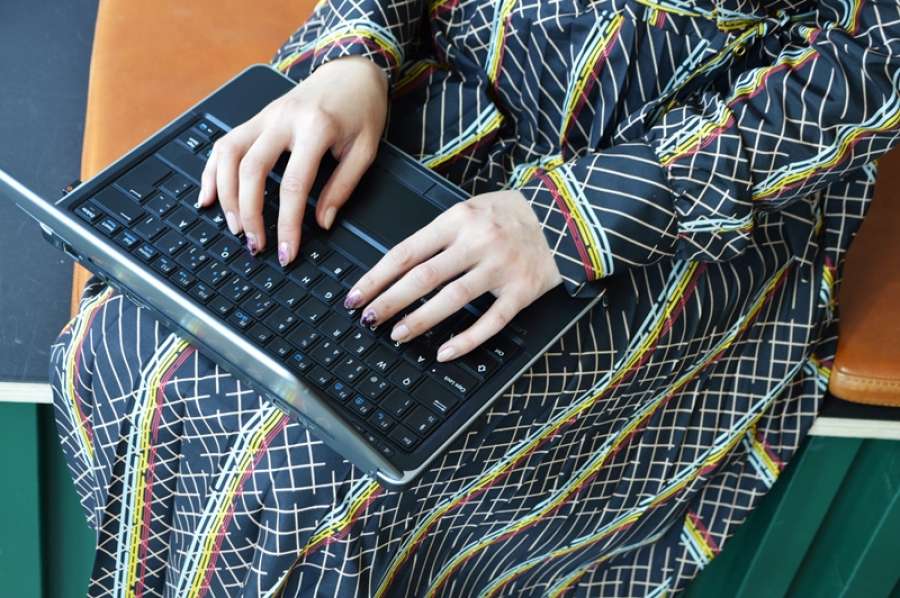 What is the story behind WonderCoders? When and how was the idea born?
Plamena: I moved to Denmark in 2010 to follow a master's programme in Computer Science at DTU. I was the only female out of 120 people in the programme. It felt lonely and hard to keep up with the work, as well as I had this constant feeling that I am not as good as men. I felt the need of building a community where there are more women around me.
In my home country Bulgaria we have quite a good balance of men and women in tech industry. During my bachelor studies we were 50/50 of men and women, so the lack of women in my master studies was quite of a shock for me when I moved to Denmark.
A few years ago I read Forbes' article, which mentioned that Denmark is at the bottom of the list of countries, compared by a number of women working in the tech industry. We talk a lot about equality in Denmark and I was wondering where are all the women in the tech industry?
It all started in 2013 with an idea to create a Meetup group for people in Copenhagen, who code. Our community grew and so in 2017 I established a non profit organisation WonderCoders.
Is the name WonderCoders inspired by a character of Wonder Woman?
Palmena: Yes, very much. The mission of WonderCoders is to educate, inspire and support women, who want to pursue a career in tech industry. We do use Wonder Woman as our mascot because she is confident, fearless, but at the same time still very feminine. With the name WonderCoders we wanted to show that the tech industry is not only for men and it is not only men who are the adventurous and can take challenges.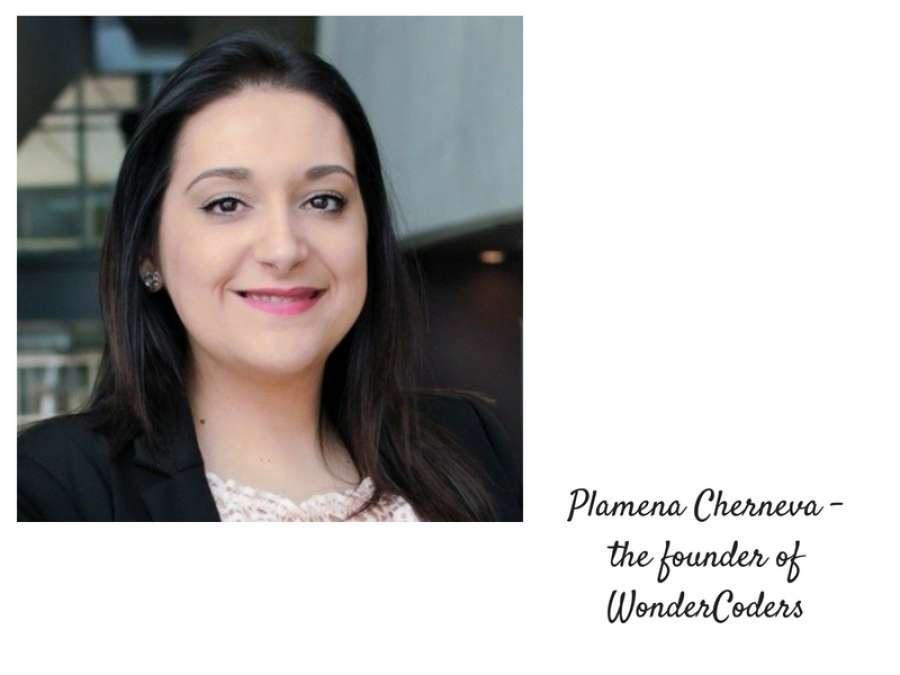 What, in your opinion, is the hardest challenge for women in the tech industry?
Plamena: I have a degree in Computer Science and used to work as a developer - websites are my passion! Currently I work as an IT consultant and I am still a minority in my field. There are so many challenges for women in tech. I think the biggest one is our confidence.
From early age many of us were told that technology is a men's world and not a place we should be and while most of the boys are introduced to technology in early age we continued playing with dolls. I think we women lack confidence and are not taking too many risks, or give up too easy. It is important to get over yourself. I believe that confidence is a key to building a successful career in the tech industry, as a woman.
What are the activities WonderCoders offer to the community?
We organise three different events. Coding Sundays is a monthly event, where we teach a specific programming language: starting with theory and continuing with exercises. It is all about having fun while learning something new and meeting people with a similar interest. We also run a Coding Club, which is an after-work meetup twice a month, where people can continue working on their projects and get advice from our mentors.
Together with our partners, we organise different seminars for our community, where our community can get to know about real-life examples of using certain technologies. This year for the first time in Denmark, we held a Diversity in Tech summit - a one day event with panel debates, talks and workshops.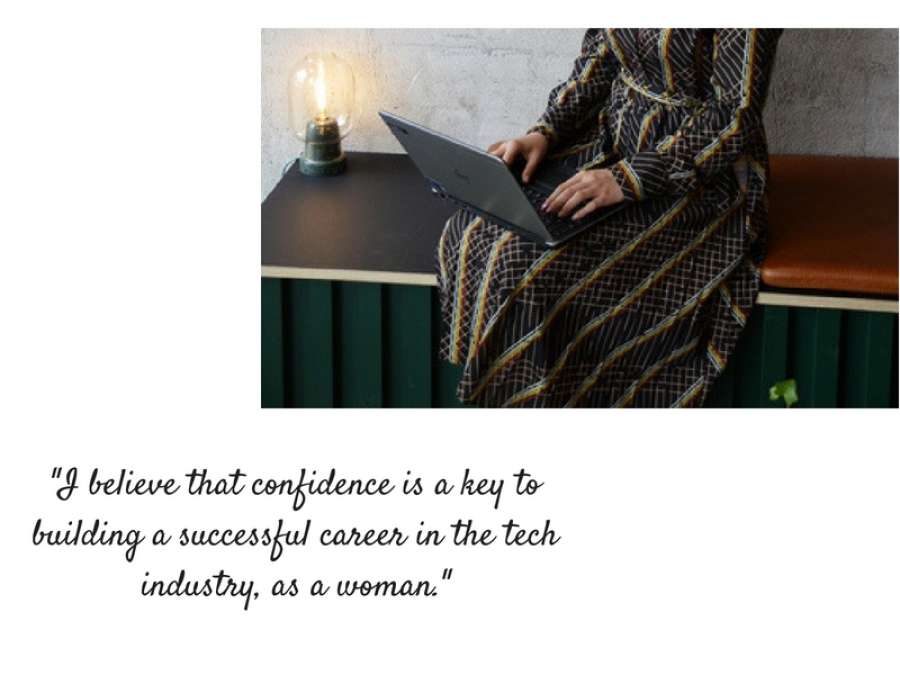 Tell me more about the team behind the project.
Plamena: Our core team is around 10 volunteers and over 15 mentors, working with WonderCoders in Copenhagen, and now starting activities in Odense. We welcome both - men and women to our community and the doors to our events are open to everyone interested in learning how to code or helping to learn. I am so grateful for all the volunteers, working on the project, as well as our partners.
What advice would you give to a woman considering a career in the tech industry?
Palmena: Find people, who have the same interest as you do. Once you find a community who can support you, it becomes easier along the way. In order to overcome the challenges and to enter the field you need people to encourage you and help you when going through challenges. And don't give up.
Desislava Chalakova is one of the volunteers behind the upcoming WonderCoders' events in Odense. I have asked her some questions about her experience and what's the best about being a part of the organisation.
Why coding? Or what motivates you to be part of WonderCoders?
Desislava: Well, I saw information about the first WonderCoders' event happening in Odense on one of the Facebook groups. I instantly thought it is something for me, as I have done a bit of programming a long time ago and now, with my background in marketing, coding is one of the skills I want to brush up and learn more about.
I was super excited to go and I already feel more confident after the first event. I really liked people involved in the organisation and decided to be a part of it.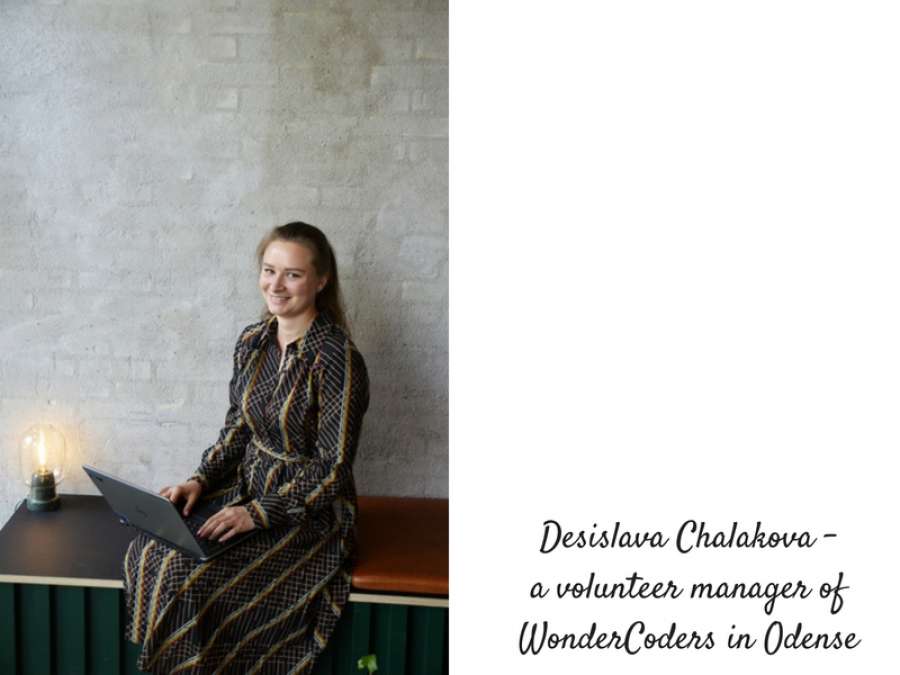 Do you see yourself working in the IT field in the future?
Desislava: I would really like to work in the tech industry, just maybe not as a programmer, as I am more passionate about marketing and project management. Being a part of the volunteer team in Odense helps me delevop many new skills, also i get to meet many inspiring people and expand my network.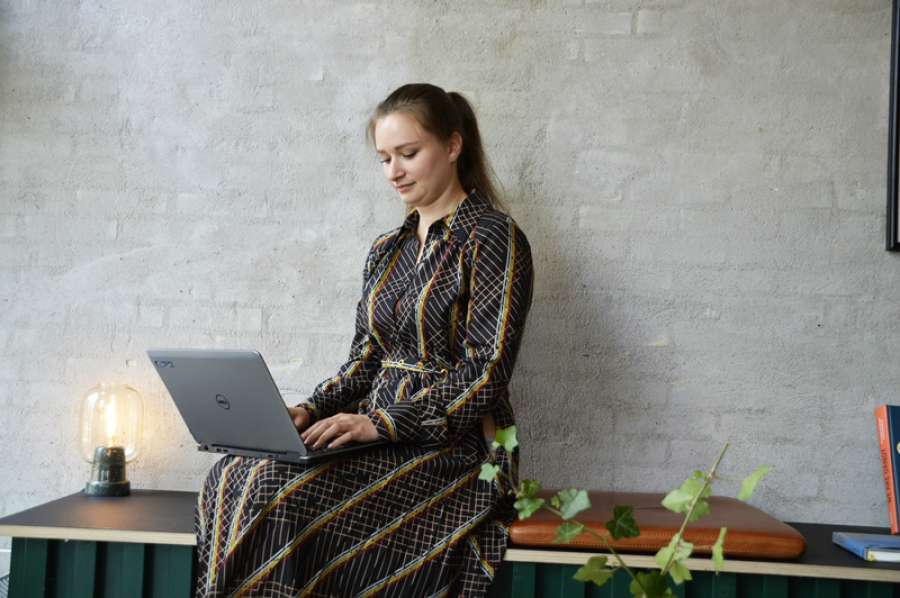 What one can expect when joining a Coding Sunday?
Desislava: The event is organised in a way that everyone - absolute beginners, people who have never seen a code in their life - could join. The theory will be explained by the teacher and you will learn the basics of a programming language. You will also learn how to read the code and will try to code yourself, as well as our mentors will be helping with your individual questions. I think one can get a lot out of a session, it is all for free and the best part is that you need no previous experience of coding - everyone is welcome!
Today, more than ten years later, I've clicked sign up for WonderCoders Odense event - Coding Sunday.
Learn more about the organisation here: wondercoders.org