Karsten Madsen: Entrepreneurship is all about the journey
Entrepreneurship may feel as a roller coaster but from the very first moment I greet Karsten, I know, his enjoying the ride. Meet Karsten Madsen - a 27 year old Danish entrepreneur, a CEO of Morning Train and Morning Score. In an orange-painted office we sat down to talk about his entrepreneurship journey, motivation, biggest lessons and what's awaiting in the future.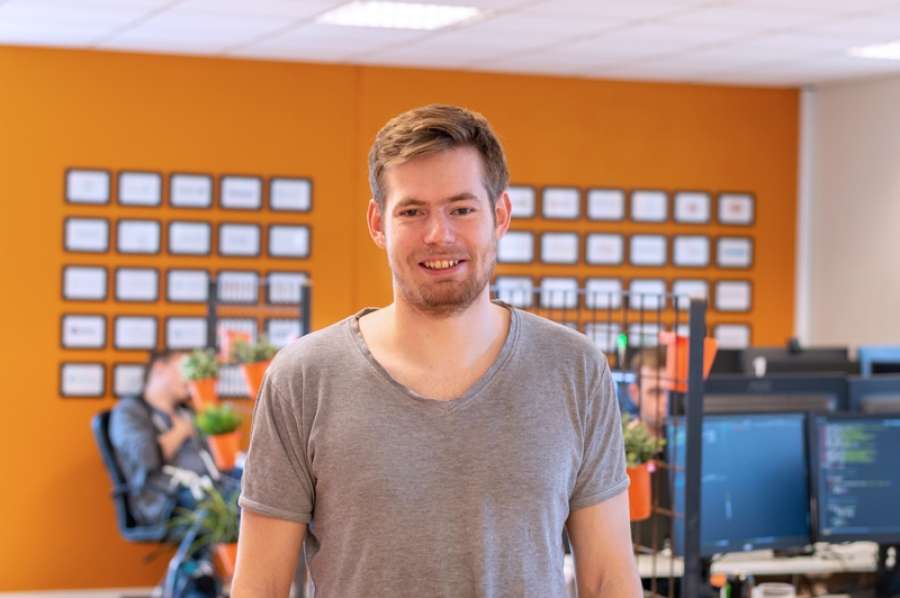 How and where has your journey as an entrepreneur began?
I was 18 years old, when I started my first company together with a group of friends in our hometown Aabenraa, back in 2010. It was my last year of high school and the ambitions were high. Soon after we found ourselves broke but decided to pursue our dream and opened a digital agency, working with programming, design and online marketing, now known as Morning Train. During the first years, I have studied and worked on Morning Train projects part-time. In 2014 we hired our first employees. That also was the year I decided to quit university and focus on Morning Train.
When people tell me "I want to be an entrepreneur and do what you are doing", I always ask when do they expect to be rewarded for it. If you want to be an entrepreneur, you have to be in it for the journey. Once I was told that it takes 7 years to feel the success and it took around that time for me and my business partners. We may not have been the fastest or the smartest, but we certainly were dedicated and learned a lot along the way.
Today I am using most of my time growing Morning Score - a product company, which offers an online tool, that makes SEO measurable and easy to understand for everyone.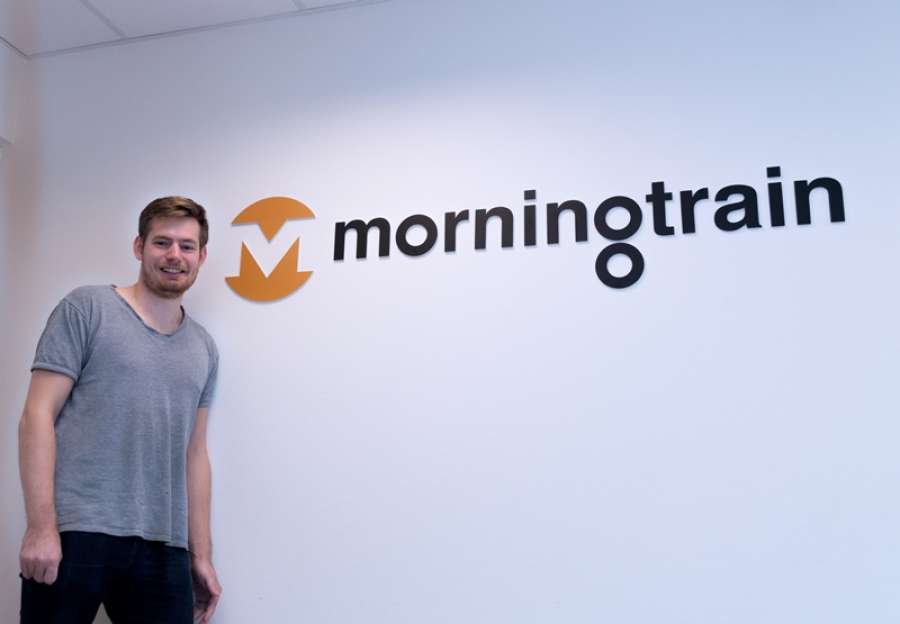 When did you know that you want to be your own boss?
When I was 7 years old, I told my parents, that I want to build a bridge between Denmark and England. I was simply tired of having to fly or sail over there. I wanted to create my own success and did not care about the failure. From the early age I had many big ideas and a feeling that I would rather be poor than work for somebody else. That is a blessing and a curse in many ways. I was very lucky to find out about my passion for entrepreneurship in high school and focus on it from the beginning. That was one of the biggest blessings that I had in this start up race.
How did you find your interest within the IT world?
We are all nerds. I grew up on a farm, where the nearest neighbour was 2 km away, and I have always found so much inspiration in the computers. I think being raised with a mindset of "work hard and don't be spoiled" is a good base for being an entrepreneur.
What inspires and motivates you?
Growth and challenging the status quo, as well as challenging myself and the team. I have a strong passion for people and something I really enjoy is making people around me feel good about what they do. Appreciating the initiative is one of the very important things when running a company. In Morning Train have implemented a lot of ideas, which came from our interns. Making people happy and creating a good atmosphere is another side of entrepreneurship that I came to love. This is basically what life is about, and it is great that I can do that at work.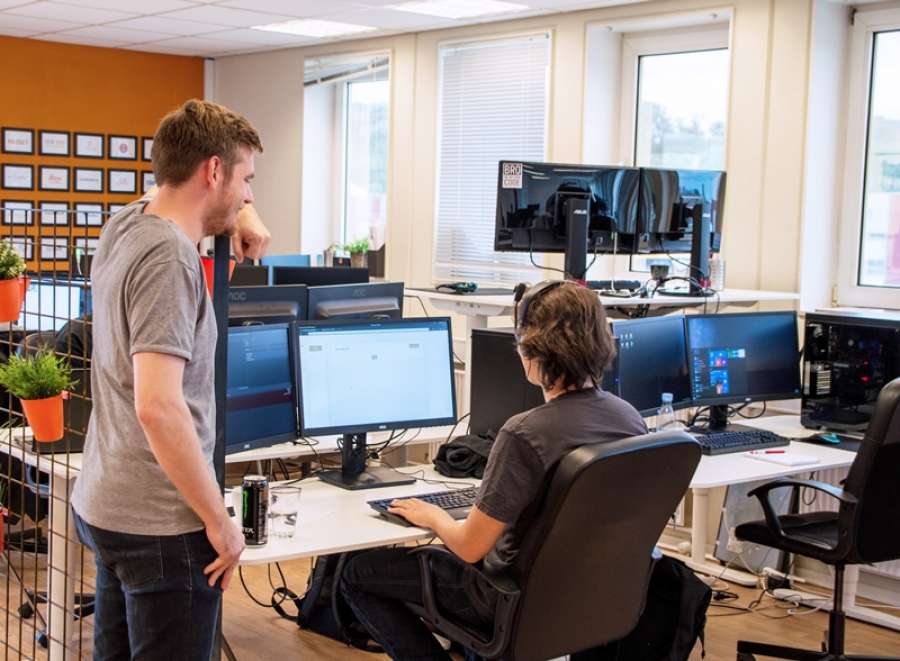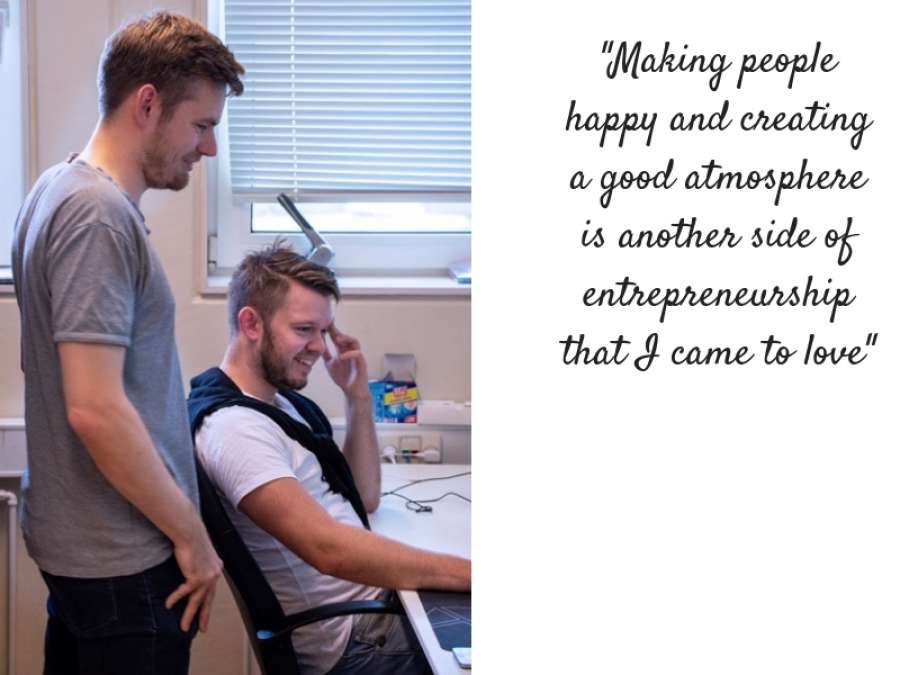 Have you ever received an advice, which got stuck in your head and you still think it was the best advice ever?
Sure, but it is not an entrepreneurship advice, it is about life in general: "the person who takes the initiative has the power." In my opinion, if you take the initiative in any situation, you can change a lot of things. I think many people do not realise how important it is to be the initiator, and that you do not have to be a leader to do that.
What's the biggest lesson from your entrepreneurship experience so far?
I always thought that becoming an entrepreneur was all about freedom. The reason I became an entrepreneur is that I wanted freedom to do what I want to do, but then I became a slave of my own creation. When you start having success, you become responsible for other people. For example, I could not decide to move to Berlin next week, because now I am responsible for the company and for people working in it. I have learned that my own creation controls me in many ways.
Why Odense? Is there something special about growing a company here, among other cities in Denmark?
It was pretty random that I ended up in Odense, we took the decision together with the two other founders of Morning Train. The reason I like Odense and the reason I am staying is here, is that there so much going on. The development of Odense has recently really caught on fire and everything is growing: cultural life, music scene, number of restaurants, not to mention the robot revolution and growth in the startup scene. In a big city, you can be a part of a district, and that district will have fewer cool things going on than the city of Odense.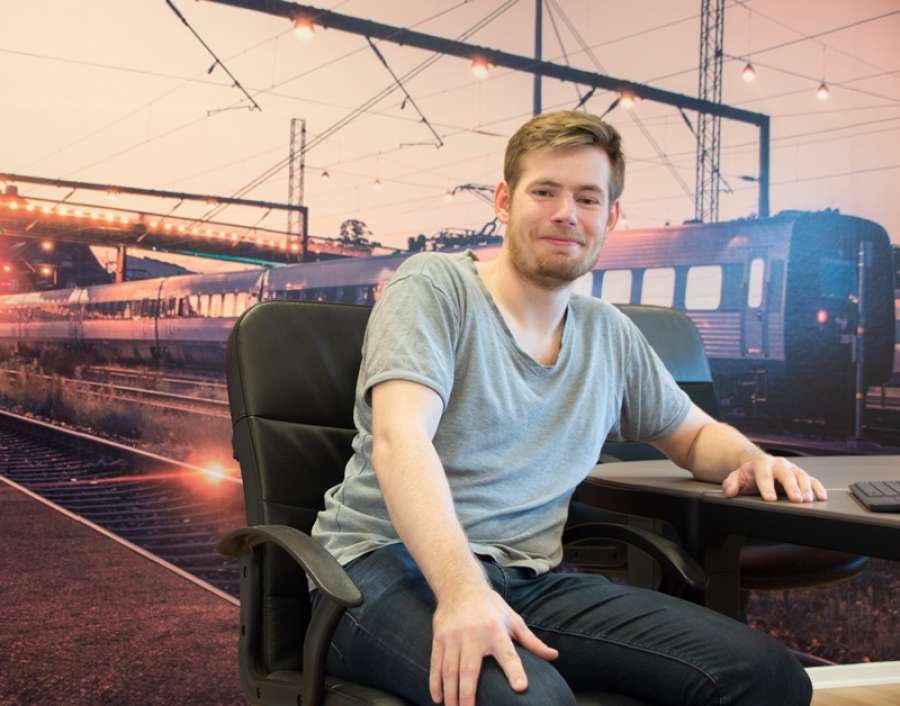 How do you relax and leave company-related thoughts behind, if you ever do?
I just do it. At the beginning I used to work where I lived, so my work and personal life were always connected. Now I try to leave work-related things in the office. I have switched off all the notifications on my devices. Moreover, I often turn off my phone when I am working, check it a few times a day and call people back. I like to go on a total shut down when I go on vacation. It is actually my job to make sure that I would not get stressed by all the notifications.
What are your plans and dreams for the future?
I want to build a truly international company, which has always been my dream. I image a company with offices in different European cities and clients from all over the world. I think we have proven ourselves that we are good enough for the Danish market, which is a tough one. Now it is time to try and become a global company.
Share your ideas with Karsten - find him on LinkedIn.
Get to know more about Morning Train and Morning Score.