Naturally Giedre
She greets me with a wide smile, ready to talk about vegetarian lifestyle, healthy food and other joys. Meet Giedre Doliebaite - a healthy lifestyle enthusiast from Lithuania, currently living in Denmark. Giedre has been vegetarian for about 20 years and is now willing to inspire others.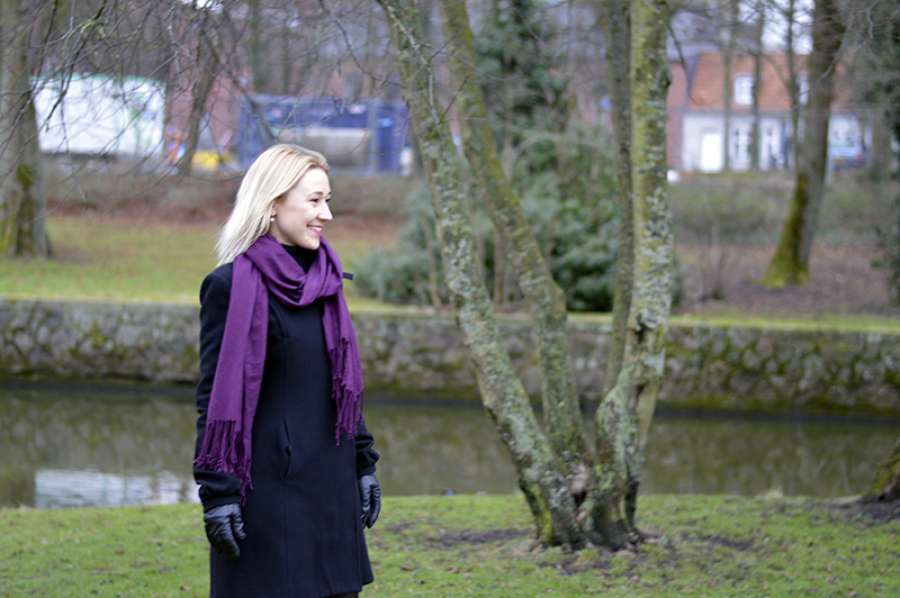 Let us talk about you becoming vegetarian.
It is a long story - I am vegetarian for almost 20 years. It all started when I was a kid, because I did not like meat: it did not look good, it did not taste good. The irony of the story is that I also did not like many vegetables at that time.
How did your family react to this change?
Everyone thought I will die and the elderly family members were judging my mother - "Oh, you don't give meat to your child." I used to have my blood checked at least once in a year. In Lithuania, as well as in Denmark, we are very much meat eaters and eating meat is a norm. I can say thank you to my mom, because she was the one cooking separately for me.
What are the challenges you face related to your diet?
In my daily life, if I am at home, I am not challenged. But the challenges I am facing starts when I have to eat with other people or when I have to eat out, or when I travel. When I think about food, I say that I do not like to eat out. But I really like to try out raw, vegan places and try something new, get inspired and motivated. I remember my first Julefrokost in Denmark - I was hungry for four hours, waiting for Risalamande.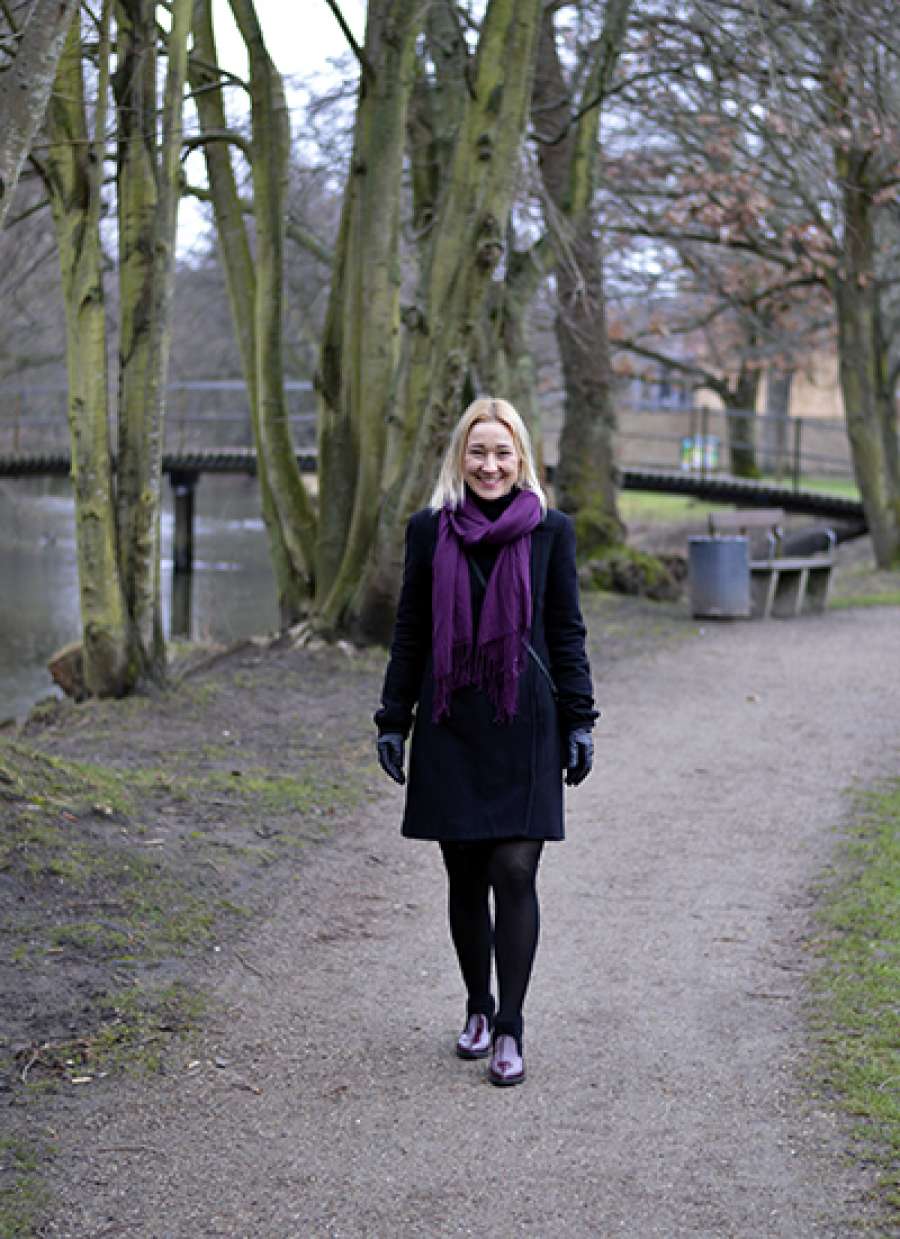 When people learn that you are vegetarian, what is the question you are being asked and how do you respond to it?
"Where do you get your protein?" At the beginning when I was a kid the question was "Where do you get your iron from?" But now, with all the fitness movement it is all about proteins. How do I answer? My answer is simple - from food. I read a lot about food and I get my protein from different beans, tofu and green leaf vegetables, as well as other type of vegetables I eat.
Can you feel the difference between being vegetarian in Lithuania and Denmark?
I think that people are actually very open for vegetarian lifestyle in Denmark. At home, in Lithuania, people are more surprised, there are still lots of questions being raised. In Denmark people are not questioning it so much. Though I still meet people who say - "One day I am going to cook you that fish and you gonna love it!"
When it comes to eating out, I can feel the development in Odense. There are new places opening up. I have lived in many other countries. For example, I have lived in South Korea where people do not know what it means to be vegetarian. Sometimes I was just eating rice with soy sauce. It was challenging.
Any thoughts about becoming vegan?
On a daily basis, at home, I follow vegan diet, I do not eat milk products. However, I have some exceptions, and if I have a dinner with my friends it is okay if they use cheese in meals. When I think about the vegan diet, I feel that it is very right for me to be vegan. At the same time I am thinking about other people and adjusting to the situation. Other than that I am trying to be true to myself. I am also thinking about what is right, from the side of the animals. About all the production and industries. I like the feeling of being light, though I have to eat more times per day in order not to be hungry.
What inspires you to create a new recipe?
I try to look around and get inspired. I am following an idea to eat more seasonal food. Around one year ago I started taking pictures of my food and posting them on Instagram. At the same time I started following other people for inspiration. Moreover, I read a lot about food, because I want to have a reason why am I vegetarian, from a nutritional side.
When I started posting my food on Instagram, people started asking me - "Can you share this recipe?" And I thought - "Okay, one day I will start my food blog." So here I am. To be honest, I do not like cooking. Food for me has to be easy and fast to make. I think the most amazing thing is that some of my friends are really inspired. It also really motivates me. I have some requests to make videos, so let's see what happens in the future.
I like that you are an early bird and once I wake up I can already see a picture of your morning smoothie on my Instagram feed. What about your identity as a smoothie queen?
I started with smoothies because they are so beautiful! It all started when I was going to the gym in the morning and had smoothies all the time for breakfast, so just started to take pictures of them. For me the food also has to be beautiful. It makes you more satisfied.
This is why I have started my blog. I think it is great that I can inspire other people by just doing what is completely normal for me. I wanted to have a place where I can share what do I eat with others.
I had some crisis in my life, when everything broke and I had to start from the beginning. I tried to eat meat at that moment and it just did not make sense for me. I do not like it. I also do not eat bread and do not like pasta. My body is not used to heavier food anymore. I really like the food that is based on vegetables, and of course, the legumes.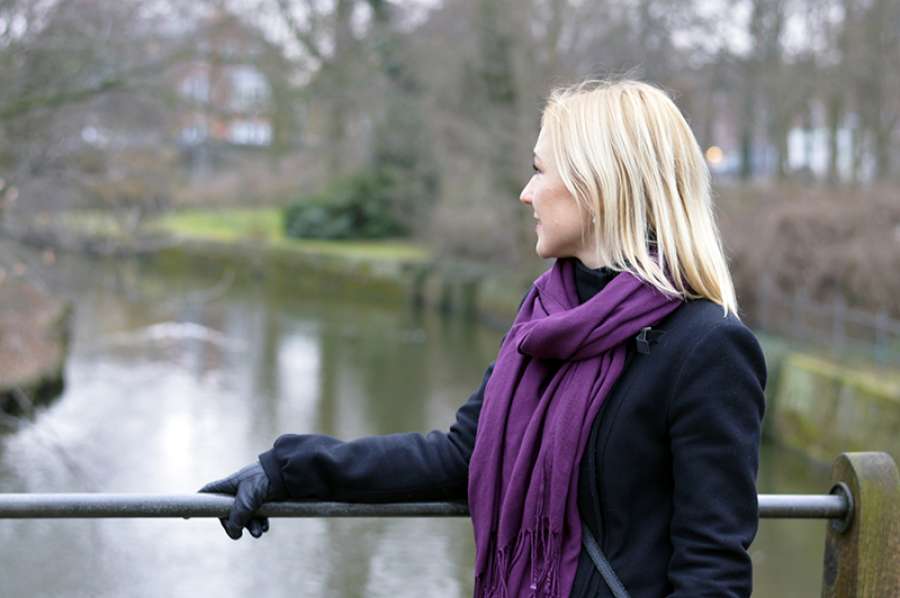 What about your working out routine?
I work out, I practice yoga. I did some yoga courses and trainings, I have also tried yoga practice groups here in Odense. I would love to become a certified yoga teacher in the future and combine it with my work. It is my lifestyle, that is what I believe in - eating healthy, doing exercise, having a healthy mind.
I think now there is a trend of doing fitness, being vegetarian. However, everyone should choose what is the best for them. I do not believe that we all can become vegetarians and that all of us need to. But all of our decisions should have a reason and should feel right.
What advice would you give to someone who would like to become vegetarian, but have not made the transition yet?
I guess, to do it slowly. I think it should not be an extreme change. Extreme things usually do not last long, it is better to take small steps. Try something like vegetarian Monday or just decreasing meat in your ration little by little. I know many people who say that they do not even need meat, but still eat it from time to time. And that is already a good start.
What gives you the biggest joy on the daily basis?
I am happy to wake up, make a smoothie, post about it and so inspire other people. I am happy to go to work. In general, I am a happy person.
So much talk about food with no food pictures?! Check Giedre's Instagram profile and get inspired!
Visit naturallygiedre.com for Giedre's vegetarian recipes. Which one is your favorite?