How to prepare for your future career? The story of Raziel Benitez
Raziel Benitez originally Mexican, raised in the United States, moved to Denmark around 9 years ago. Our paths crossed a couple of years ago, in a youth-run organisation AIESEC. Raziel is a loud one, full of ideas and always willing to give a hand when someone needs it.
Therefore, it was not a big surprise for me when he decided to slow down on his job search, and help saving the volunteer organisation. Giving his time and energy. For free. "Why should one work without getting payed?" you may ask. Read on! This time Raziel and I sat down to talk about the passion for volunteering and how it can benefit you.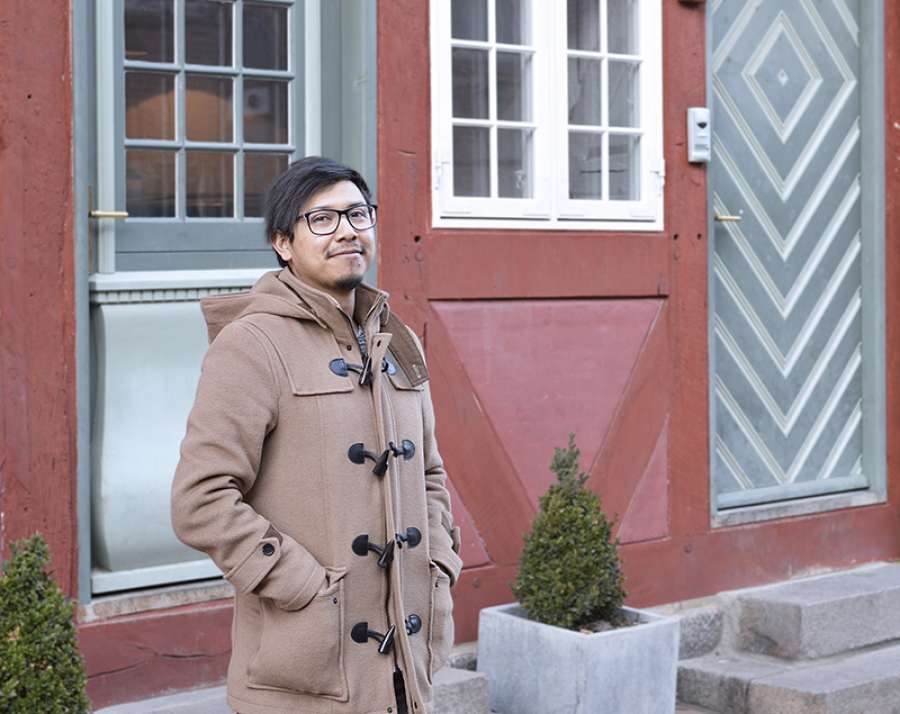 Raziel, tell me - why Denmark and how did your volunteering story start?
I moved to Denmark to do my bachelor degree in business administration in the city of Sønderborg, later I moved to Odense to study masters degree in marketing. While I was living in Sønderborg, a friend of mine joined an organisation called AIESEC. I was working as a bartender at that time, so she asked me to create a drink menu for one of their parties. That's how I've first heard about the organisation. I became a member of AIESEC in 2010, when I moved to Odense. I was bored and just wanted to do something. My classes felt boring, and I wanted to put all that knowledge I get when self-studying into practice.
What made you choose AIESEC when there were other youth organisations around?
I was motivated by the goal of the organisation. Usually, there are many fluffy words in missions and values of different organisations. What made it so unique about AIESEC is that it is an organisation which has an interest in the youth of the world: AIESEC does not just simply say let us create world peace. The idea of it is to develop the youth around the world and so make sure that the leaders of tomorrow are prepared and ready to take on the challenges.
How would you pitch AIESEC for a student who have never heard about the organisation before?
By going straight to the point. I ask "If you bring your CV over to a HR manager right now, why is yours going to look better than other students?" It is really as simple as that. Many of the students will be shocked, that I make this statement at their face just like that. People complain about studies at university being difficult, but wait until you get to start working full time. If you do not do anything for your CV now, by the time when you graduate you may find it next to impossible to find a good job.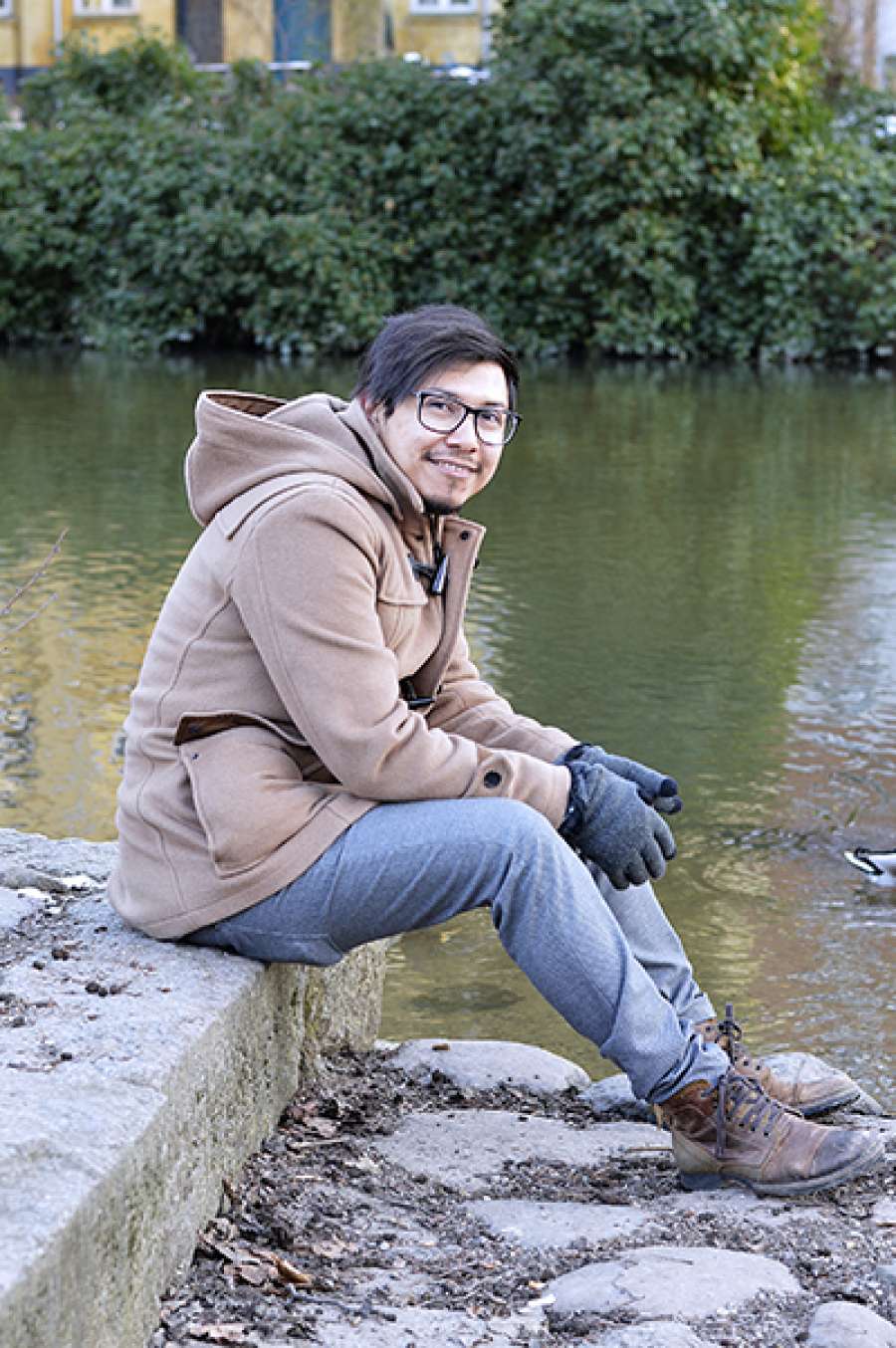 Your story in AIESEC continues for quite some time now, if you started in 2010. What keeps you being a part of it?
I was a really active member in AIESEC until 2013, then I graduated and found a full-time job. However, I would always say yes and be there for the organisation when they needed me.
After a few years, I found myself unemployed again. One day I received a message that the organisation AIESEC in SDU, where I was a member, was in trouble - the Executive Board had quit and there was no one to take care of the organisation. Me and a couple of other alumni decided, that we can not let this happen.
This organisation gave me a lot: not only let me learn about myself, and helped my CV, but also gave me time to reflect on my very own past, which we do not usually do enough of.
Personally I could not let the organisation that gave me and other people so much to fall, so I have decided to slow down on my job search and focus on building up the organisation again.
It was a great half of the year, during it we held the biggest branding event for externals, that AIESEC in SDU has ever seen - Present Like a Storyteller with Adam Montandon, who works with Tedx Odense and Factory of Imagination. We also organised a case competition with one of the robotic companies in Odense. Now a newly formed team is ready to take over and lead AIESEC in SDU.
So what's next?
I am looking for a career move. I say career, because I see a lot of people around me who simply want a job, and I do not. I have tried working for corporate where I wasn't 100 percent happy.
Ideally I would like to work at Unicef or WHO one day; is that going to happen right now? Who knows but I am also open for a career in a company, which is open to creativity in marketing or training. My training focus on soft skills, such as leadership, motivation, team management and presentation skills. I did a lot of training in AIESEC and later got certified. Marketing wise I enjoy being able to offer value to the customer.
So what are the reasons one should volunteer in the first place?
For me personally? I was one of these tragic youth tales, I faced things in my family that I would not wish for anyone else. I spent lots of time ignoring it or pretending that it was not there.
Volunteering let me take time to have a look at why do I act the way I act and why do I respond to people in a certain way. I became more comfortable with myself, I was able to take all the bad and good stuff of my life and embrace it. I am happy for who I am today, because these experiences made me into this person.
Therefore, I would definitely say to anyone who has had any bad experiences and are looking for different ways to cope with it - try volunteering. When you help other people, whether it is through helping them develop, like I did in AIESEC or like working in Red Cross, you get to know more about yourself, as you get to see yourself from somebody else's perspective.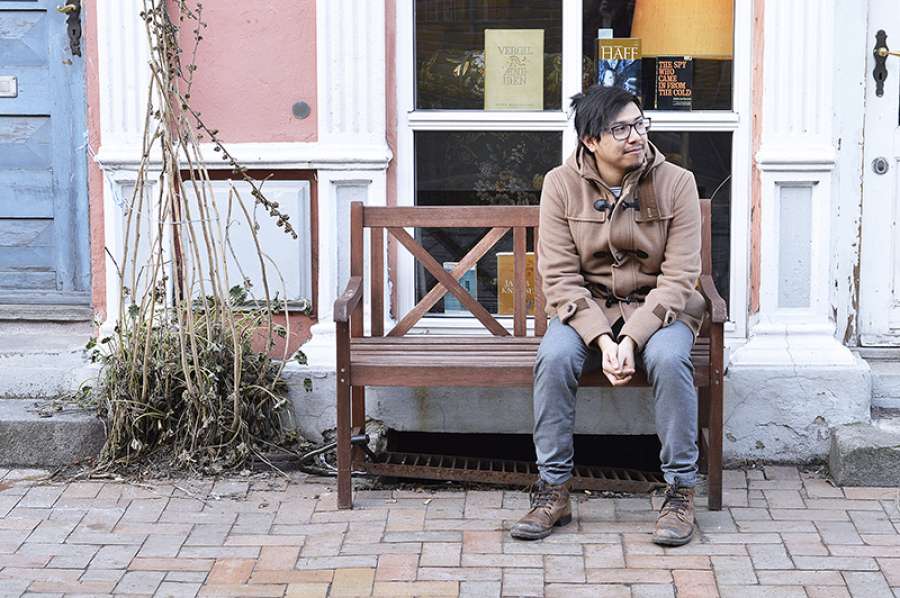 Another reason to volunteer is career related. When you are applying for a job, volunteering experience shows your passionate and your willingness. A lot of the companies do not want people who are going to be at work eight to five, they want people who are passionate about their work and what they are doing. Honestly, from time to time volunteers have really long workdays. Sometimes I would work 14 hours a day, and though I do not recommend doing that for a long time to anyone, I think it prepares you very well for a future work life.
In one of the job interviews I had, I talked a lot about my AIESEC experience, such as calling people in Colombia and Brazil for meetings, though it was 2 am at night here in Denmark. I became a social media manager at that company, and I was able to respond for communicating with our clients any time of the day in order to guarantee satisfaction. I think that being prepared for these type of situations voluntary is a big plus.
What else are you passionate about? Food?
Oh, yes! 3 years ago, together with a group of volunteers we started an initiative Cook ´n Talk Odense. It has around 600 members now. Every month we find a person to be a master chef in the event and to provide recipes from their home country. Something their mom, their grandmother would cook. We gather around 20-25 participants and we cook those recipes together, while the master chef guides the participants.
I have a passion for bringing the community together. Cook´n Talk initiative brings together Danes and internationals. Food is the key - it is something everyone enjoys. The fact that you are going to cook and try dishes that you may have never ever be able to try is magical for me. I do not get to travel the world, but I can travel through the taste of food we cook.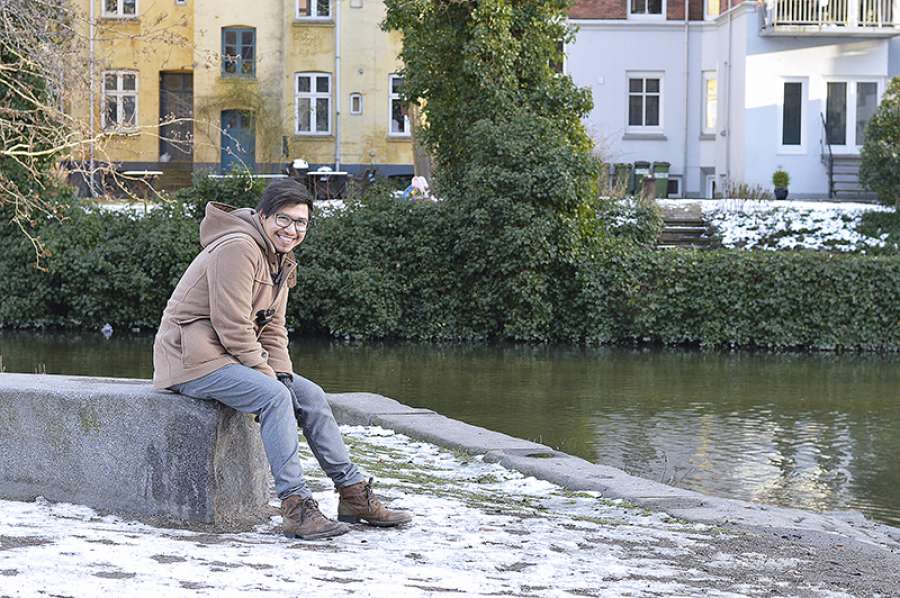 Before we end, I always try to ask people this question - what is your biggest joy in your daily life right now?
Well, besides a glass of good wine… My biggest joy is having a place to go home. I grew up in a place which was not full of love and I fought very hard to make sure that when I grow up I would be in a relationship where I would give a lot of love and would get the same back. And that's what I have today. My fiance and I, we are so opposite: he is a very stereotypical Danish guy - very quiet and intimate, and then there is me - really loud and energetic Mexican/American, who will bend the rules a little to get where needed. Now we have a house and a dog, which is very traditional, but at the same time we are two guys, which is not traditional at all. So many people say that you need money or you need to travel the world to be happy. I say - first, be happy with what you have in front of you, and then you can be happy with what is further down on your rails.
Would like to share your ideas with Raziel? Find him on LinkedIn.
If AIESEC still sounds like a misery watch this video or read more about AIESEC in Denmark.