Irina and Stefan: bringing the experience of cleanliness to your home
Do you remember a moment of entering a home that was just cleaned? What is your first thought? It feels good, doesn't it?
Some time ago I have met with Irina Rusu and Stefan Turcanu, who bring a cleaning experience to other peoples home. Coming from Romania, the couple met in Denmark, where the company Very Clean was born.
During the joyful talks Irina and Stefan shared their experience with starting a company in Denmark and the daily bits of a very clean happiness.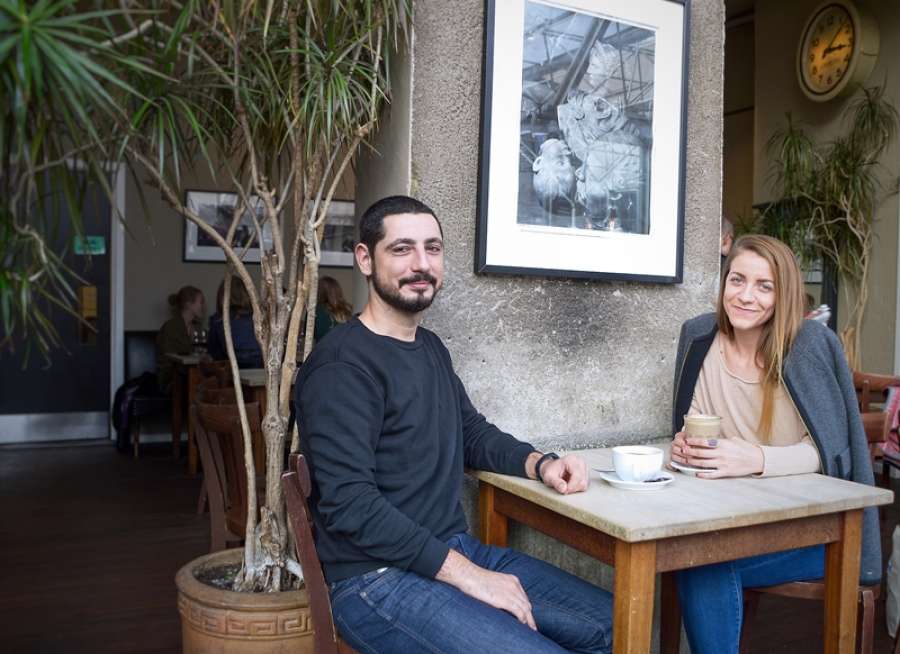 Let's start with the basics - How or why does one decide to start a cleaning company nowadays?
Irina: I was supposed to have an internship for my studies and after some strange experience with my first internship in Denmark, I decided that instead of trying to persuade some CEO to hire me for an internship, with or without any future later on, I could better create a company myself.
I knew for a very long time, that I want to open my own business. The only must I had, was that it has to be nature related. At first, I wanted to open up a flower shop, but it required a lot of investments - money, time and energy wise. And when I finally decided that I'm going to do it, I worked a lot on momentum, so I thought about what I had and knew at that particular moment and brainstormed about how to manifest my dream with all those resources. When everybody else was finding internships, I jumped into entrepreneurship.
At that time me and Stefan were working in a cleaning sector, as a side job next to our studies. So then I thought - hey, we know a lot about cleaning, so why not to open up a cleaning company, but not a typical one. That's how we put together the focus on details and the care about people/customers and we created a cleaning EXPERIENCE. Later the nature elements and aromatherapy completed the big picture.
And then you, Stefan, came into the picture?
Irina: At that time me and Stefan were only friends. I am a person who adapts and learns fast, but I am not good at the technical part, such as websites and coding. Then I looked around me and Stefan was the best possible partner. He knows a lot about the matter thanks to his studies and because he is so passionate about it all the time.
Also, everyone was telling me: "Irina, you need a partner, you can not do everything alone". With time I started to understand their point of view and that's one of the best management decisions I have ever made.
Stefan: Irina started with the idea of the cleaning company that works with flowers and organic natural products. Later I became a part of the brainstorming process. Irina is very much "just do it" type and I am more of the structured guy.
Irina: What I really liked is that he was asking questions I was not even thinking of and he brought many sustainability ideas. I'm doing 100 things per day while Stefan is doing 1 thing in 100 ways, so he finds the best way and sticks to it. We are so different in approaches it is just incredibly weird that we get along so well. But despite all this, we are a very complex and complete team.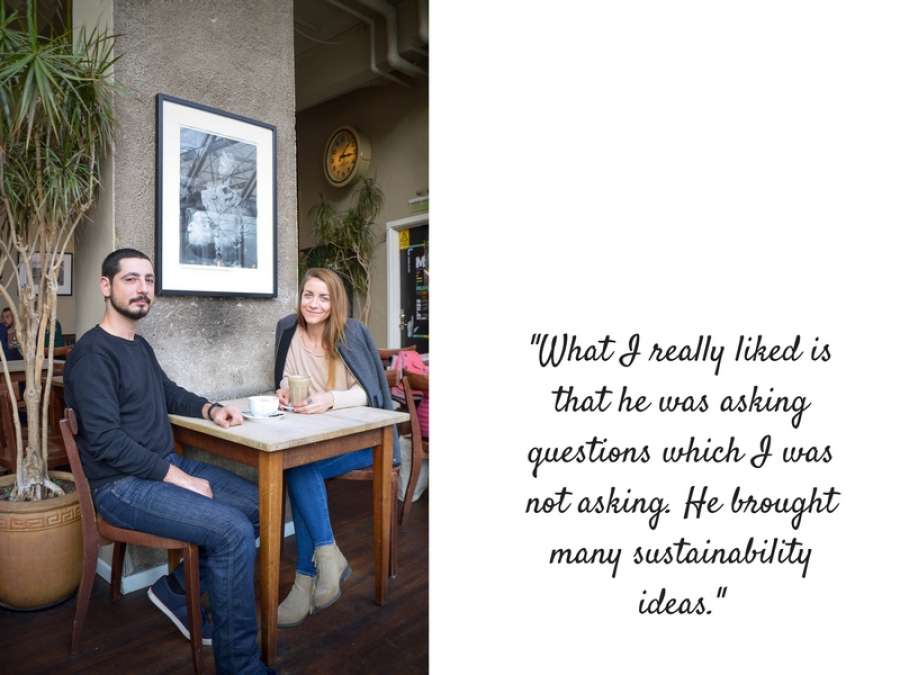 How do you reach the consensus?
Stefan: Well, how does one reach the consensus in a relationship, one has to give up and next time - the other one.
Irina: We started to put feelings aside. Once we became a couple, we were in process of getting to know each other better and also getting to learn a lot about building a company. There were so many stressful days and sleepless nights. Piece by piece we built the company and I think we learned a lot on the way about ourselves (individually and together), the business world, the cleaning industry vs. other industries, and the cleaning industry in Denmark vs. the same industry in other parts of the world. Also we learned about communicating with people, such as our customers, employees, partners, and about the world itself.
You are internationals living in Denmark, how was it to start a company? Did you receive any help?
Irina: At the very beginning everything ran smoothly, because the business idea was welcomed very well. There was a gap on the market, the customers were coming and I had a feeling that I am riding my wave and that this was the right thing to do. However, as of lately the euphoria started fading away, as we were missing a lot of crucial information about the business: tax, what accounting programmes to use, how to pay the VAT etc.
We searched for some help from the outside and we had a mentor from Stjerneskibet, an entrepreneurship house in Odense. We met with our mentor Henrik Kvam 3 or 4 times to talk about our business plan. At the beginning he was very critical towards our idea. We were told that there is a sea of cleaning business out there and we were questioned a lot.
Now I see it as a positive thing, because it made us think about a lot of aspects. As we presented the developed idea to him later, our mentor said he never heard about the concept like ours before. I still remember one day when we were feeling down and the mentor reminded us about the vision we had at the beginning and told us not to let go. It was beautiful to see that shift.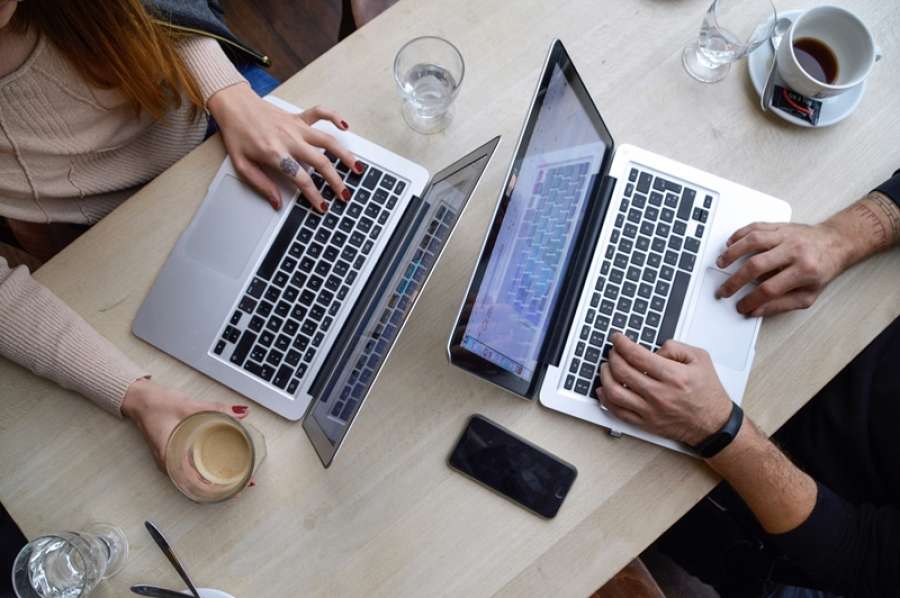 What makes you different from other cleaning companies in the area?
Stefan: We started as a bike only company. All of our employees, were to travel by bike as it is not everyone can afford a car and it helps the environment. Another particular thing about us was that our employees only worked part-time.
That was because I have never met a person who was working in cleaning full time, in the same place, and was completely happy about it. In the process of cleaning you are absorbing the energy of a place. And whether the energy is negative or positive, in the end it's not one's own energy. It's of multiple people - which in time can feel like too much. We are trying to avoid that spot in an employee's work life, where everything becomes dull or soon after they start disliking their job. At the same time, we work as a bridge between internationals and Danes. Until Very Clean took shape, I didn't really know so many things about the Danish culture as I know now and we wanted to transmit that to other people and, maybe, broaden their horizon.
Irina: Yes, at the beginning we didn't work with full time jobs, because we didn't want anybody to be absorbed in a physical job for so long, but to allocate a number of hours to that and in the rest of the time to be able to blossom. That is why we decided to focus on students, who need part-time jobs in order to sustain themselves while studying. However, we changed this perspective as we realised that we do need a few reliable full-timers whom we can trust any time.
Stefan: For us it is also important to build a relationship with our clients. Our service is more than Amazon Prime delivery where there is little to no human contact. It is about the moment of coming back home and that moment of feeling the cleanliness and bliss for a couple of seconds. Sometimes we feel like we create not only a network of customers, but a community.
Irina: And I think that the most important thing we do is that we really care about each of our customers and we try to understand them as best as possible. We listen to what they tell us about their family and lifestyle, but we also recommend them different setups, cleaning - or not - related. When you are inside a person's home, you see pictures with him/her from childhood and you are a witness to a puzzle about that person's character. That changes your perspective and you feel that drive to do your best to make a positive change and contribute.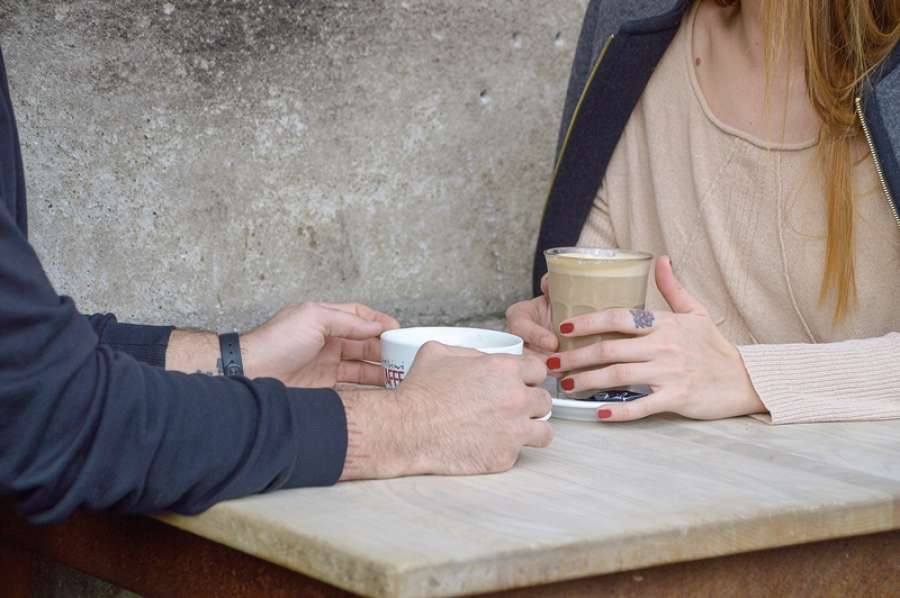 Nowadays many new companies focus on creating a new product, new services, and you just took something that has been there all the time… When you started the cleaning company, how did your environment reacted?
Irina: My mom told me she always knew that I will not be working for somebody else too much time and I'll start my own company. And when it comes to 'cleaning' and the 'home' concept, I am very thoughtful and almost a freak. So in my case it felt like everything was normal.
Stefan: My people back in Romania, family and friends,... I do not think they can grasps the full idea of our company. It is a sensory experience, which indulges the senses. It is not only cleaning. It is seeing, smelling and FEELING.
Irina: The supervisor of my final thesis asked: "what are you selling?" I suppose he was expecting an answer that I am selling time, because cleaning services often means more free time for hobbies and your family.
However, if all our customers wanted was more free time, they would not choose us, because there are so many cheaper companies in the city. I think people are choosing us because we are providing the multi sensory experience and because of their own lifestyle.
What are your plans and dreams for the future?
Irina: Well...besides working with lots of ideas for Very Clean (new direction for the brand etc.) we also considering other business ideas. I think entrepreneurship is like a vice, once you go this path, it becomes almost obsessive. But now, getting back to Very Clean, the future is looking GREEN - from all the points of view!
Get in touch with Very Clean via their website.