Cats, watercolours and creativity - the story of Cornelia and Bogdan
I remember one evening stumbling upon an Instagram profile filled with watercolour illustrations. And what a small world - as soon I have found out that the artist lives five streets away from me.
A bit shy from the first sight, but believe me, they are not, Cornelia Maria Tuglui and her husband Bogdan Chira share their colourful story. If you are interested how adopting an old cat can lead you to opening a company - read further on.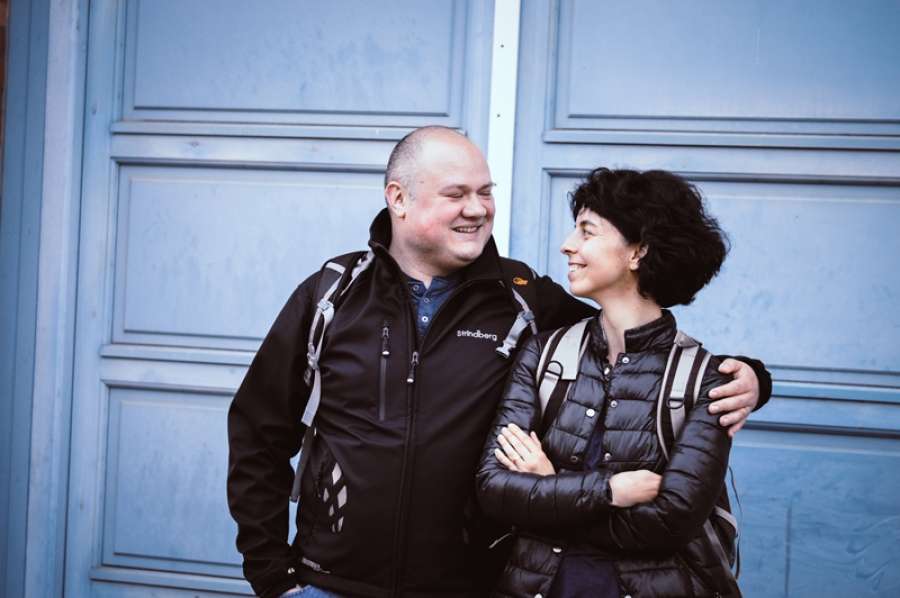 (This post contains affiliated links)
Let's start with your story. How did you end up in Odense?
Bogdan: Ten years after finishing my bachelor studies in Romania and working in the field, I have decided it was time to do a master's degree. I found this master programme in the University of Southern Denmark, which now I hold degree in - Communication Management and Leadership. I was the first one to move to Denmark and then Cornelia followed me a year after.
Cornelia: I think we both wanted a change. In Romania we tried to make a life in three different cities, and Bogdan's studies was a good opportunity to try life in another country. You can not live apart for too long.
How was it to start living in a new place?
Cornelia: When I moved here, I already had work experience as an architect, as well as a Phd degree. I did not want to study more and trying to find a job was really hard.
Bogdan: We thought it may take a couple of months or it may take a year to find a job…
Cornelia: We realised that it is important to do something. I have always thought about a moment, when friends and family back in Romania will ask me "So what did you do during the last year?" "I have been applying for jobs" was not an answer for me.
Bogdan: We started brainstorming ideas and ended up with the book for children. Now we have four of them.
I guess there is the whole story behind it?
Bogdan: Once upon a time... (laughs) Around six years ago we got an old cat. At first, we agreed to take care of it while the owner was travelling, but once the owner came back, the cat did not want to go home, so we got to keep it.
I moved to Denmark, later Cornelia did and so did Botzo - the cat. We do not have children yet, but at some point we will, so we decided to make up stories about our cat, so our future children would have a chance to know him.
Cornelia: Unfortunately Botzo passed away a couple of months ago, being sixteen years old. He played a big role in starting our company DODO Cats - producing books and toys for children.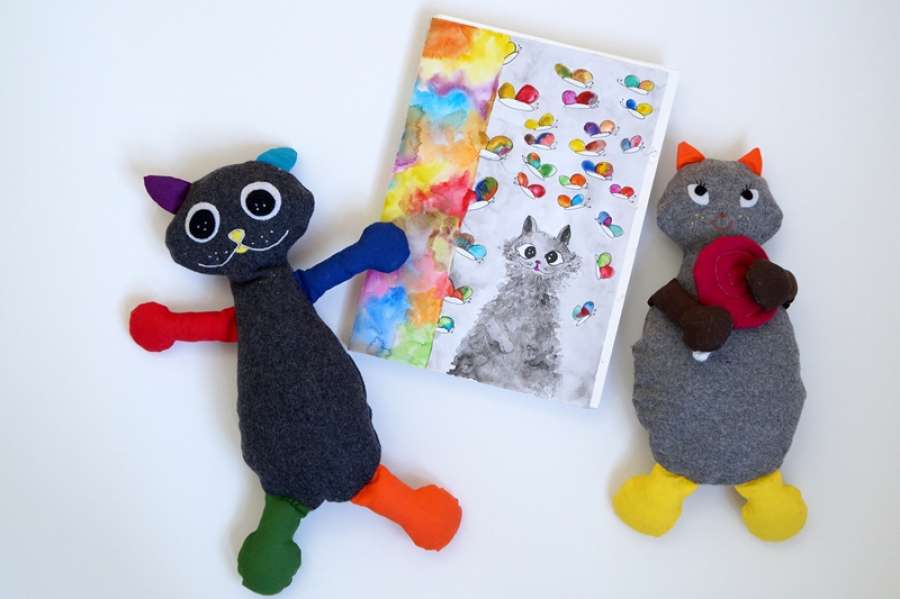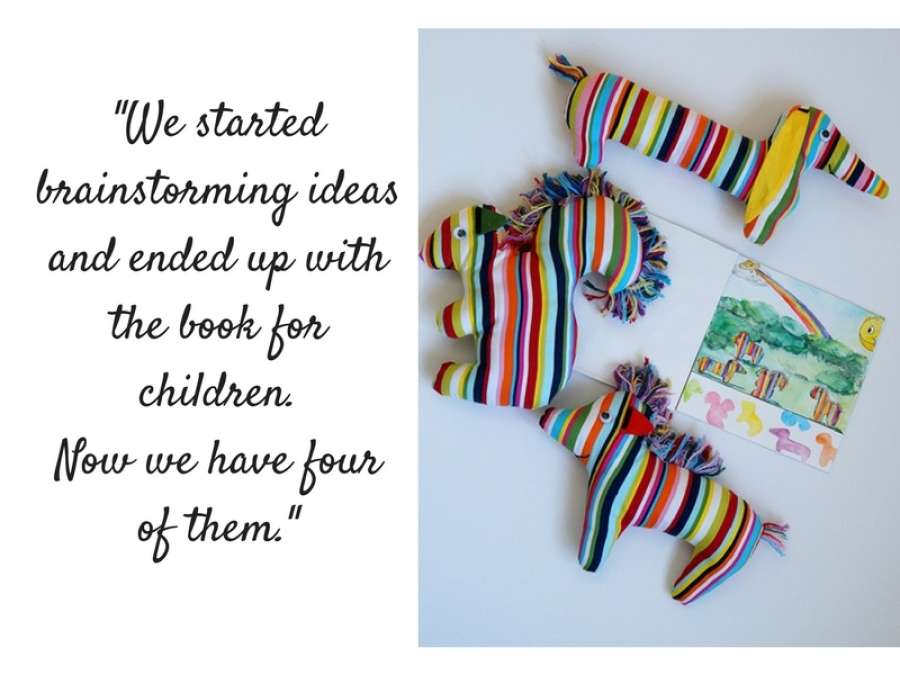 While I am skimming through the pages of your colourful story, could you tell about what is it like to be working together as a couple?
Cornelia: Well, I am good at drawing and Bogdan is good at storytelling...
Bogdan: Painting is not my cup of tea, I enjoy storytelling. Working as a project manager involves a lot of communication with various people, you need to know how to tell the right message. I actually remember myself writing stories with crayons when I was little, and now I have re-discovered it here, just in children's books. I am giving Cornelia the key words and she brings life to the ideas.
Cornelia: Bogdan is really good at generating ideas, as well as giving feedback and I really appreciate that.
Where does your inspiration come from?
Cornelia: That is a good question. I think with the boost from what surrounds us. There are days when it is all about finding ideas or images I would like to have on my paintings. Sometimes I can paint from early morning to late night, it is the pleasure of creating. For sure, if I paint three days in a row I can feel that I need a break.
Curly C Colours is my painting space. While living in Romania I was always fascinated about watercolours, but never had time to try it out until I moved to Denmark. I enjoy painting watercolours because you do not have a clear edge, you can not easily undo it if you make a mistake.
I like experimenting with materials, such as painting with coffee. It is my Monday coffee ritual - I go out of the house, find a spot in a café and paint there. I think people really like to watch this painting process.
Bogdan: Oh, yes, they do! Usually, she is painting and I am watching, and I can see others taking a look over the shoulder. For inspiration I like going for a ride, noticing details and thinking how could I use this in a story.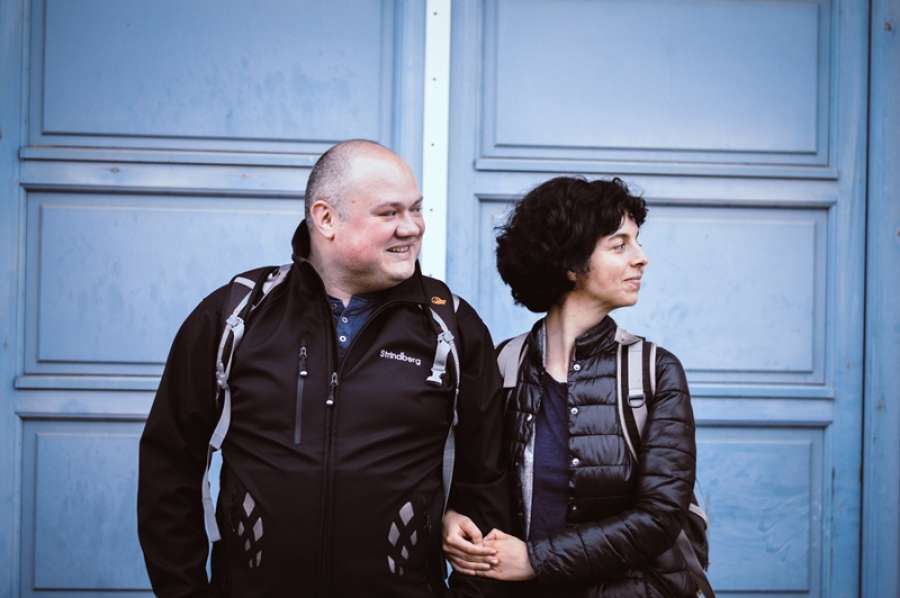 What is your favorite place in the city to run away from the daily routine?
Bogdan: I run inside myself (laughs). We have very different working styles, I take a project, set a deadline for myself and by then I have it done - here is the story.
Cornelia: Bogdan is more focused and I like to work on several projects at the same time. One to think about, one to work on. My favorite place, not only in Denmark, but out of all the places, is Stige Ø. If I want to just be with myself or my husband, then that is the place.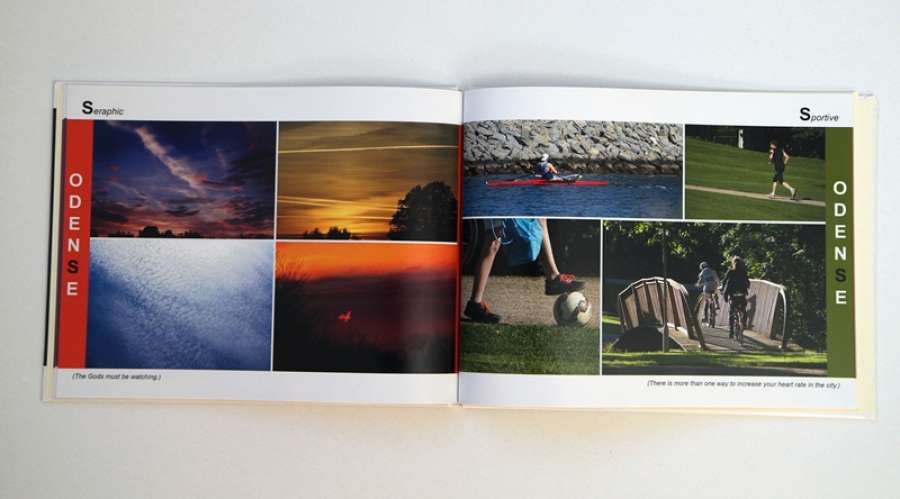 Are there any other projects you did together?
Bogdan: When Cornelia moved here she took a lot of pictures of Odense. And being ourselves we can not just make a simple album, we had to make something bigger - that is how this book was born. We found 6 adjectives for every letter in the name "Odense", which we think describes the city. For me "storytelling" is THE adjective for Odense.
Cornelia: Our photo album is another way of seeing the city. It is not the usual photo album of the city, not necessarily something tourists are used to see. I would say this project is a part of our souls in Odense.
And so our talks turn into us going through colourful pages of the photo book, (re)discovering Odense.
In case you would like to see more of Cornelia's and Bogdan's works, check out DODO cats.
Cornelia's watercolour paintings can be discovered here, as well as on Facebook and Instagram.