Nina and Clionadh: robotics made simple
What happens when a creative soul meets a tech talent? Nina Popovic and Clionadh Martin decided to talk about robotics in a simple way and invite all the curious to take part in Creative Tech Workshops.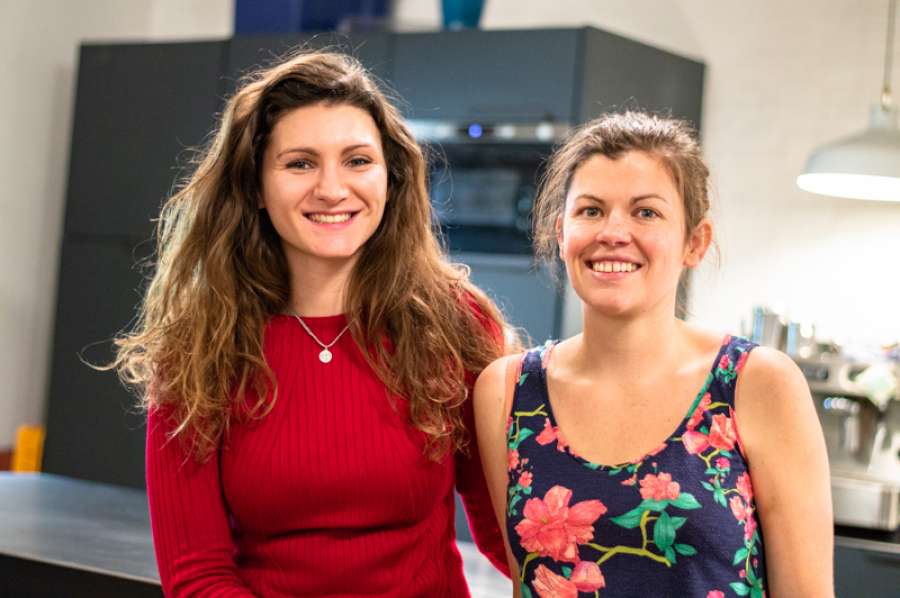 Nina, what is your story?
Nina: I moved to Denmark from Serbia 13 years ago and in 2016 I graduated from University of Southern Denmark with a masters degree in International Business Communication. I gave myself 6 months to do my best and find a job. Even though I jumped all into job hunting, not many positions within my field sounded exciting. I am very creative and simply hate being bored.
Around the same time, I started eating plant based and met so many people who were curious and at the same time confused about plant based diet. That is how I came up with an idea to organise my very first event - SundtValg ("Healthy Choice") and it's going to happen again on April 14th. In January 2018 I got a desk at Coworking Plus and started my company InspireU Events.
After SundtValg I slowly started initiating other small projects in Odense, such as Plogging in Engen: a combination of jogging and picking up trash, as well as organised charity workouts at the harbour, to raise donations for animal charities, and Creative Tech Workshops with Clionadh.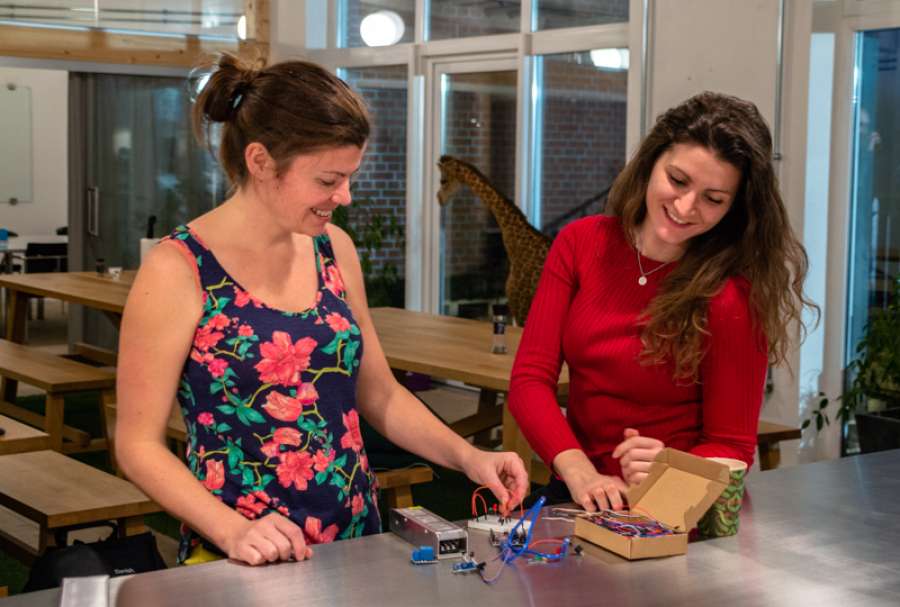 Clionadh, long story short - why did you chose to pursue your career in robotics?
Clionadh: When I look back, I think I was just simply taking advantage of opportunities along the way. I studied Mechanical Engineering and started working right after getting my degree. Later I decided to take a break and went on travelling for a couple of years South East Asia, India and Australia.
Before I left, I did a course on PLC programming, which is a program that makes machines do very basic actions, it was a nice intro into Robotics for me. Once I came back from travelling, I applied to do an extension course in Robotics. That led me to studying masters degree in Robotics and here I am today.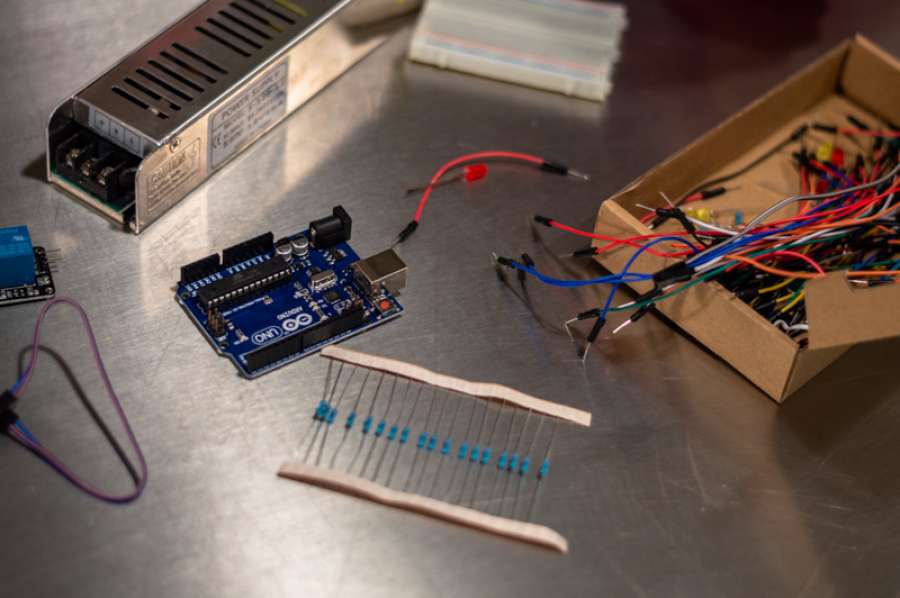 How did you end up teaching at Creative Tech Workshops?
Clionadh: I moved to Odense from the UK in 2016, because of a job in robotics. In the UK I used to volunteer and teach kids between ages of 7 and 18 on how to program, for a over two years I have also organised a couple of workshops about robotics for women here in Odense. Recently, I have started my own company Coalescent Mobile Robotics.
One day in 2018 I got a message from Nina, which said "I am interested in doing some workshops in robotics. Wanna help me?" and I immediately said yes. I though it is a great way to introduce more people to the world of robotics.
Tell me more! What can one expect when participating in Creative Tech Workshops?
Nina: Robotics sounds so complex, so we decided to introduce robotics to inexperienced people in a simple way. We finished the first series of Creative Tech Workshops in December 2018. We wanted to teach people to build one specific project, that they could take home afterwards. The first group of participants in Creative Tech Workshops built and automated watering system during 6 weekly sessions.
Clionadh: Most of the participants have no previous experience with robotics or even engineering, so the workshops are really all about introducing the subject from the scratch. For us it is very important to create a nice and comfortable environment to learn and test, as well as break the fear.
We are not going too deep into technical details and theories, but rather focus on making sense out of different steps in the process. Repetition is the key. Our participants start to practice with one input and one output and then continue with more and more components.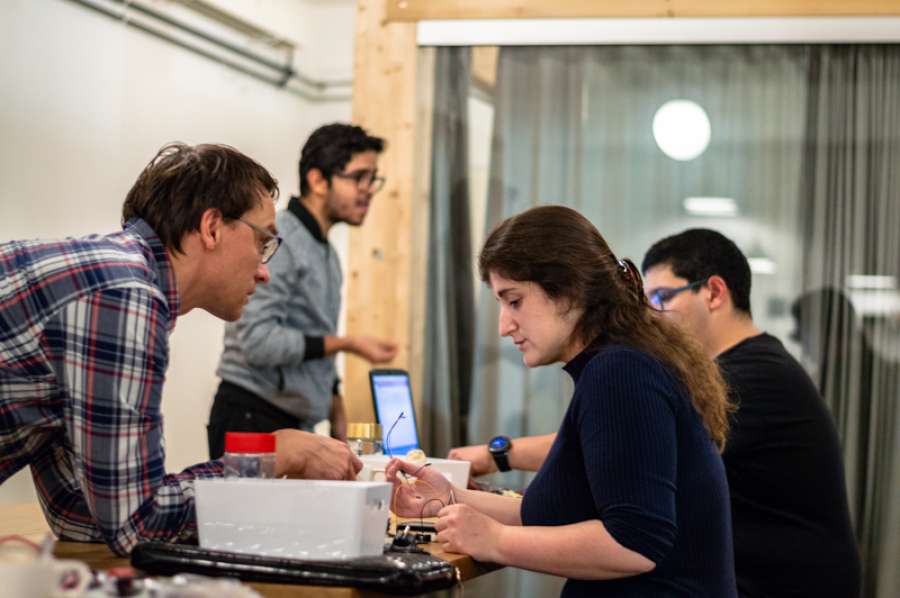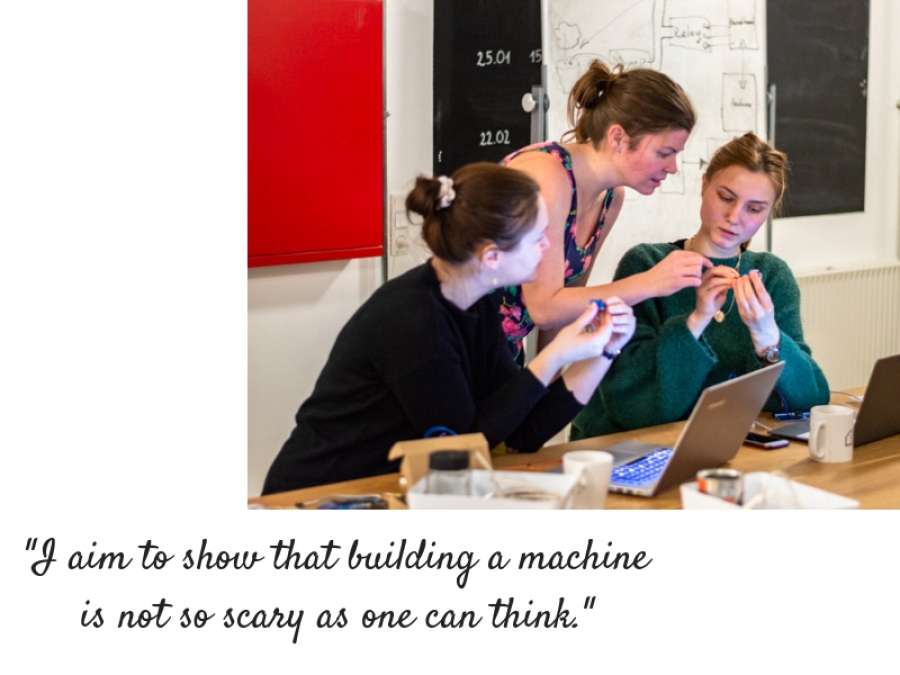 Would you say anyone can build a robot?
Nina: I guess when people hear a word "robot", most of us imagine a humanoid running around. However, our course is not simply about building a machine, but understanding how it works in everyday life and the system behind it.
Clionadh: I aim to show that building a machine is not so scary as one can think. Sure, robotics is a very complex field, but through Creative Tech Workshops we try to inspire and provide you with knowledge and tools. And yes, in this case - everyone can build a robot.
What for you is the biggest challenge when teaching others?
Clionadh: I find it interesting and at the same time challenging to work with different personalities and learning abilities. You have to learn to adjust to the pace of participants and make people enjoy the learning process. At the beginning, I was all about getting to know expectations of the participants, as well as testing materials and information I provide - is it too much, is it too little?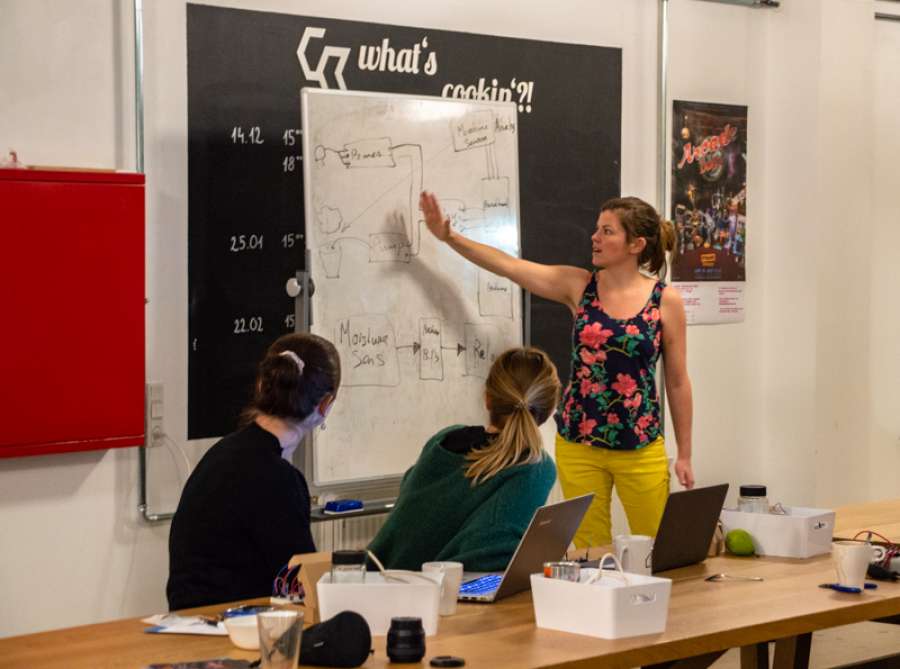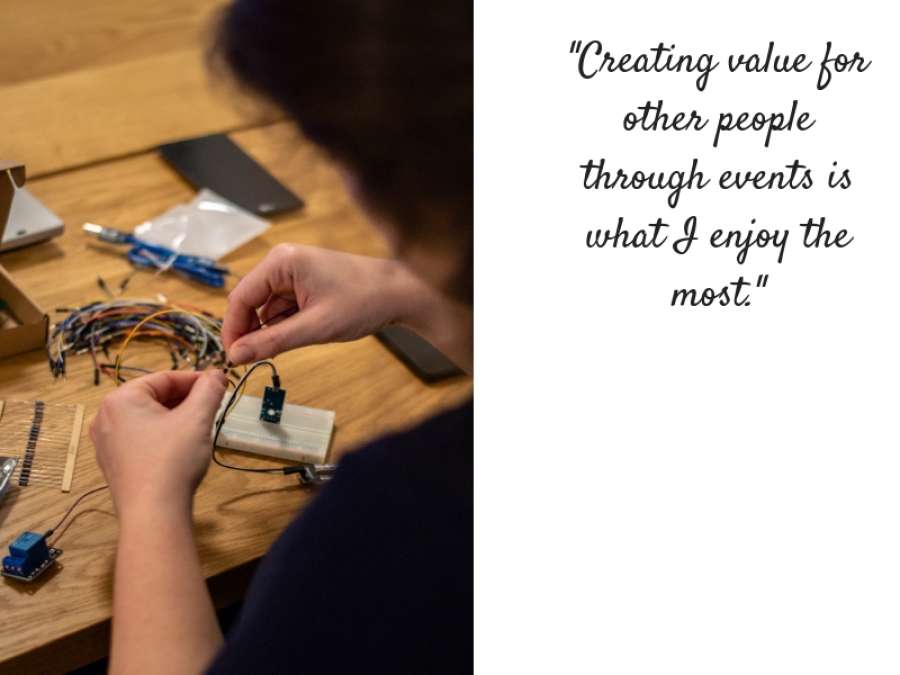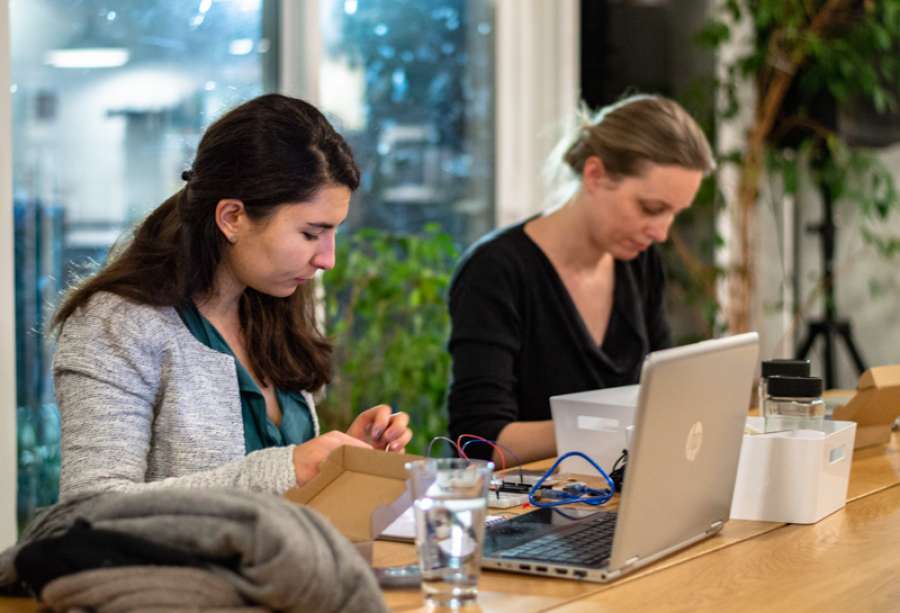 What are your dreams and plans for the future?
Nina: Sometimes I would catch myself observing the workshop and thinking "wow, something Clionadh and I talked about is actually happening". It inspires me to see how participants of our workshops accomplishing small steps in the process. Creating value for other people through events is what I enjoy the most. We would really like to introduce the concept of Creative Tech Workshops to companies, because based on our experience there is a demand from non technical people working in technical industries to gain more understanding in the field they are working. For example 5 out of the 9 people who attended our last workshop were people from marketing departments in tech companies, and that is not including people who have approached us since.
Clionadh: Odense is a robotics city, with a growing robot cluster and an increasing number of people working in the industry. Creative Tech Workshops is not only for people, who are curious, but also for those who work in the industry, such as marketing and sales professionals, and need to get an understanding about robotics, in the first place. We dream to introduce more people here in Odense to the robotics world and help Odense to grow as a robotics hub.
Clionadh and Nina say robotics can be made simple. Interested? Find more information about the upcoming Creative Tech Workshop sessions on InspireU Events website and Facebook page.