After Graduation Puzzle and Andreea Enache
Denmark is known for its free, high-quality education. With six Danish universities being ranked among the best 200 universities in Europe, more and more international students are choosing Denmark for their full degree studies. But what happens after the university days are over?
Andreea Enache is a 25-year-old Romanian woman from a small town called Câmpina, who has recently graduated from the University of Southern Denmark. Today we talk about after-graduation experience, what are the challenges that international recent graduates face in Denmark and how to overcome them.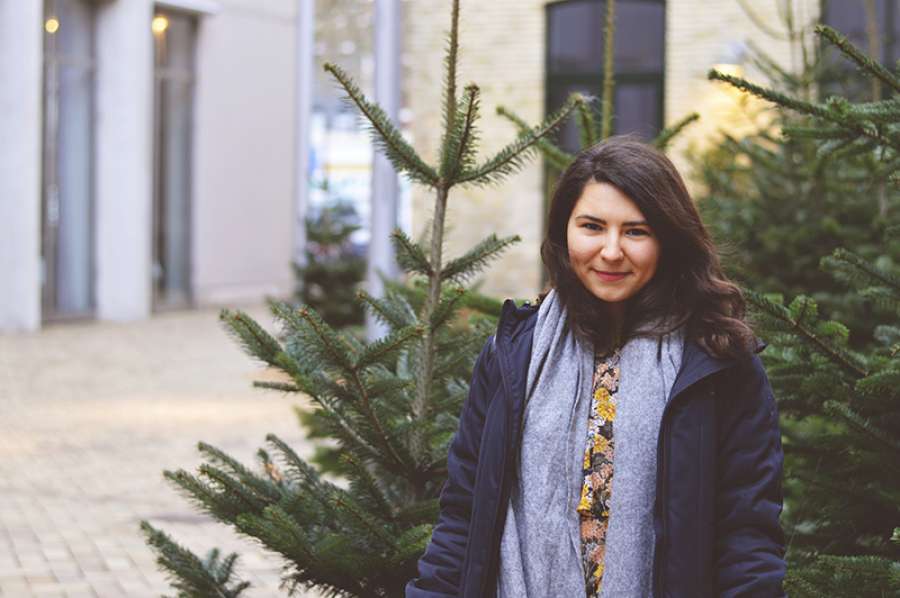 So first of all, Andreea, how did your Denmark chapter started?
I have been living in Bucharest for 3 years during the bachelor studies prior to moving to Odense. My journey in Denmark started in 2013 when I decided to do a master's degree program in International Business Management at the University of Southern Denmark and to figure out why Danish citizens are happy. While pursuing my own happiness, I've been fortunate enough to discover myself, meet some wonderful people and realize that this could definitely be my place to live.
You have recently finished your studies. How does it feel to be an international recent graduate in Denmark? What are the challenges you face here, and how do you try to overcome them?
I have experienced a lot of mixed feelings after finishing my master's studies. Maybe some recent graduates can also resonate with the idea of being lost and not knowing what to do. Luckily, I partially overcame it by reflecting on the things I love to do and finding my inner drive.
The first words that come to my mind are: a road full of challenges. And the following statements could be seen as a common pattern among graduates. Especially if they lived in the "international bubble" and didn't have a lot of contact with the locals, nor access to information. If you go to seminars related to job search, they encourage you to build a network and to keep it warm. Fair enough I say, yet how to start building one if you were part of the bubble? By being actively involved in social activities and meeting people at events and career or job fairs.
After figuring this out, another question emerges: how to find and participate at these events as most of them are in Danish or one needs to get an invitation? The answer is to enroll into Danish language classes, volunteer to practice and improve the language and make friends. The inquiry can continue, but I think everyone gets the point. And it's okay, I love challenges, otherwise I won't be here. If all the things will be easy to get, we won't be able to truly appreciate them. To sum up, there is a need for more interaction between Danes and internationals.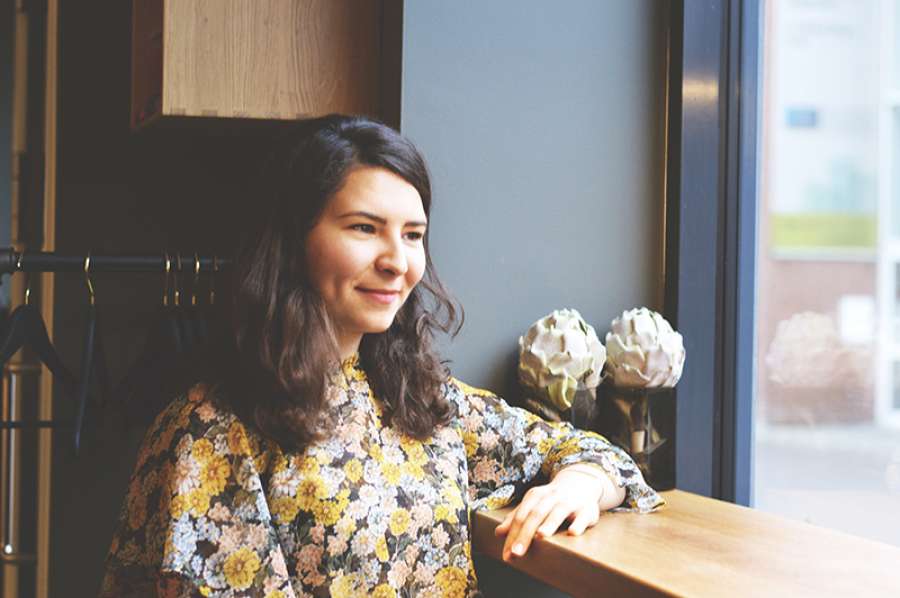 You are a very energetic person, doing lots of various things. Could you tell a bit more about your projects, volunteering and other passions.
Yes, indeed I have a lot of energy and want to use it to accumulate knowledge and experience and to develop myself professionally and personally. I am channeling my vitality into doing several activities. For a while, I have been investigating the networking dilemma and since there is a great need of establishing an International Professional Network in Odense, my intention to develop one.
I am also involved in HCA Toastmasters. The aim of the association is to help people learn and become better at public speaking. Additionally, once a week I volunteer in a second-hand shop called Odense Svalerne Loppemarked where I help with social media, events and taking care of the shop. The NGO supports projects in India and Bangladesh by selling second-hand furniture, home decor, books, movies, paintings and clothing.
Furthermore, I am taking an intensive Danish language course at LærDansk language school. Sundays are for practicing my new language skills: I attend and help organize Chat in Danish activities. Last but not least, dancing brings great vibes to me and I try to go every week to dance salsa, bachata or kizomba at Odense Salsaforening.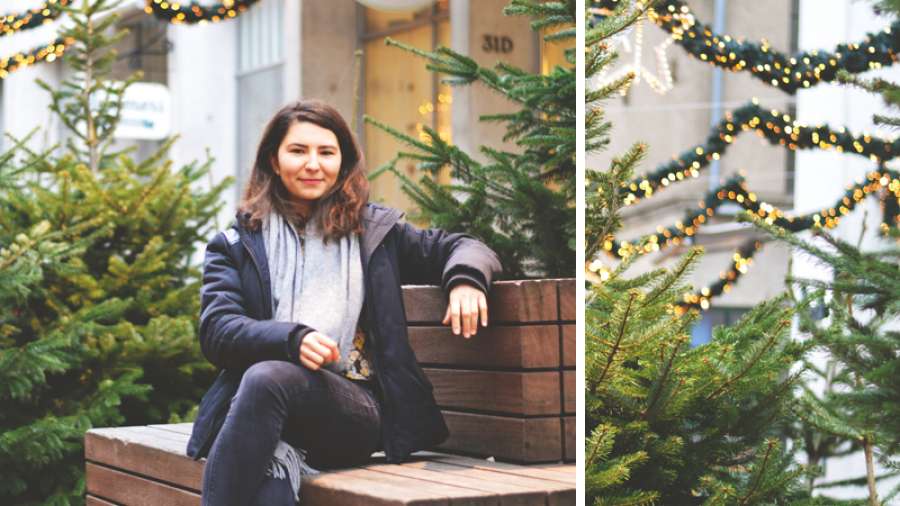 What advice would you give to a student who is right about to graduate?
Go out of your comfort zone, participate and have experiences that can be a good foundation for your future career. Don't be afraid to try or to fail and always think about ways you can improve. Find your passion. How? I would advice to explore your past, to go backwards to the most vivid, joyful and playful image that you have - with a toy, at a birthday party or during vacation and begin to build from that emotion - how that specific one connects with your life now and if you are fortunate enough you can find your own drive. If it doesn't work, you can still have a good laugh about your silly childhood experiences.
What is the biggest joy in your daily life?
It brings a great joy to me to meet and bring people together from different cultures and educational backgrounds, develop ideas and provide them assistance. This is the thing that helps me move forward, feel great, be more open and judge less.
Let us stop here. Being a recent graduate, looking for your path, most likely a new job is not easy. It requires effort and sometimes a bit of luck. Andreea is definitely a charming one, full of ideas and energy. She will always greet you with a warm smile and most likely a hug. In case you would like to share your ideas with Andreea, find her here.
How did YOU solve the after graduation puzzle?